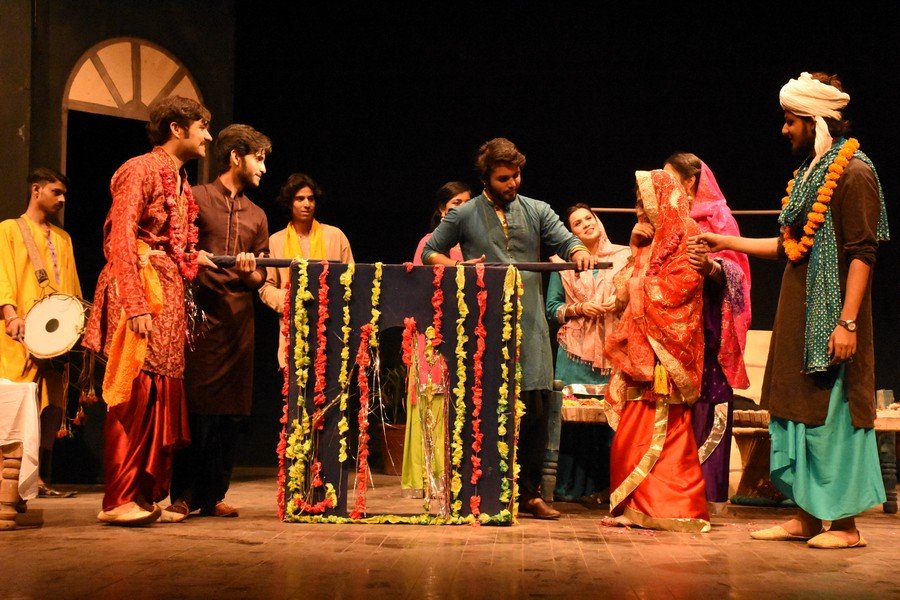 ---
LAHORE:
Financially distressed artistes across the province remain in difficulty as theatres and cinemas could not be allowed to open. According to a notification issued by Lahore commissioner's office, only five theatres in Lahore will be allowed to operate with SOPs while the remaining theatres will stay closed until June 15.
Reportedly, strict action will be taken against anyone who violates the law. Punjab Theatre Producers Association claimed that matters had been settled with the management and theatres across Lahore were expected to start functioning from Friday. Drama posters were also released in this regard. Following the reports on social media platforms, the district administration took action and issued a letter from the commissioner's office ordering the closure of all theatres.
Artistes say they are facing severe financial difficulties at the moment and distressed due to the overall economic situation. Instead of celebrating Eid with their families in new clothes, many artistes waited for government assistance while others kept looking for cheaper houses to rent. Many artistes have complained about the closing down of their workplaces owing to the Covid-19 lockdown.
READ A year on from PIA air crash
Meanwhile, Punjab Theatre Producers Association also wrote a formal letter to Punjab Chief Minister (CM) Sardar Usman Buzdar and Punjab Chief Secretary (CS) Jawwad Rafique Malik regarding reopening of theatres this month with coronavirusrelated Standard Operating Procedures (SOPs). Reportedly, a large number of artistes belonging to different sectors of the entertainment industry remain distressed, even after the Eidul Fitr holidays due to a lack of support from the government. Several artistes, including renowned comedian Ghaffar Lahri, had long applied to the Arts Council for financial aid.
Some time ago, certain artistes did receive financial aid cheques after which it was hoped that the remaining artistes will also receive aid for their hard work. However, no financial aid was received by the remaining struggling artistes and they continued to be deprived of this assistance. Recently, Lahri was evicted by his landlord for nonpayment of rent due to his poor financial condition. Similarly, many artistes were living in very bad situation due to the coronavirus lockdown and a subsequent loss of employment. Senior actress Sadia Sheikh was making a living by running a cart of naan and kabab.
Most of the theatre artistes could not even buy new shoes and clothes for their children on Eid this year. Lahri added that there has never been a time before when the Eidul Fitr holidays would become a time of distress for us. "I am unemployed since 15 months. I still hope I, like many other struggling artistes, receive help from the government." He told The Express Tribune that earlier, his landlord had evicted him for nonpayment of rent.
"Now the new landlord had also given me the notice to vacate the house as I cannot pay Rs50,000 in rent advance." I am fed up with my financial situation, he expressed. "I am struggling and need to provide for my daughter. Artistes like myself urgently need assistance from the government." The situation of other artistes was also worse, the comedian further said. "They are currently in dire need of money.