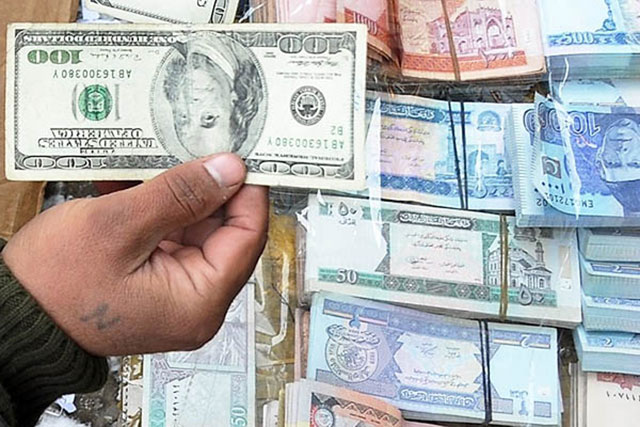 ---
KARACHI:
The flow of foreign investment into different sectors of Pakistan's economy like power, telecommunication and oil and gas exploration remained moderate at $1.55 billion in the first 10 months (July-April) of current fiscal year.
This has placed a big question mark over the investment climate in the country.
Besides, rampant uncertainty across the globe due to Covid-19 – including Pakistan - has encouraged international investors to hold back new investment plans until things settle down in the coming months and years.
The inflow of foreign direct investment (FDI) into the country dropped 32.5% to $1.55 billion in the first 10 months of current fiscal year 2020-21 compared to $2.3 billion in the same period of last year, the State Bank of Pakistan (SBP) reported on Friday.
Read: 'One-window operation to boost investment'
In April alone, foreign investment improved to $158.4 million compared to $151.1 million in the same month of previous year.
"FDI inflows into Pakistan remain moderate," remarked Pak-Kuwait Investment Company Head of Research Samiullah Tariq while talking to The Express Tribune.
"They should grow over the next one year in the wake of stability in the rupee-dollar parity and improvement in balance of payments position in FY21."
Special Economic Zones (SEZs), which were under the development phase, would also attract FDI among export sectors in the country, he said.
Historical trend suggests that the FDI mostly flows into oil and gas exploration, power, telecommunication and banking sectors. "FDI inflows continue to revolve around large sectors like these."
This is probably due to Chinese investment which is going into the power sector of Pakistan. Besides, Swedish and Norwegian investments are entering the telecom sector and financial businesses in the country.
From 2014 to 2018, foreign investors mostly poured money into the sectors which did not pose a risk to their profit margins due to rupee depreciation such as the power sector.
"They got guaranteed rate of return in dollar while investing in such sectors," he recalled.
Pakistan's economy is slowly and gradually gaining growth momentum, which should encourage foreign investors to invest in new projects.
On Friday, the National Accounts Committee surprisingly anticipated GDP growth of 4% for the current fiscal year compared to projection of 3% until a day ago.
"The growth (of 4%) is possible considering the low base effect of last year, achievement of comparatively higher growth in manufacturing and export sectors, bumper wheat crop (in agriculture sector) and current account balance in surplus," he said.
To recall, the government has changed its policy to attract FDI into export sectors as opposed to import-led consumption sectors earlier. The policy shift has interrupted the FDI growth in recent years in addition to the impact of the Covid-19 pandemic.
Read more: BOI takes steps to facilitate investment
An official, who had been working with foreign investors in Pakistan, said that he was receiving a great number of queries for FDI in fast moving consumer goods and textile sectors.
However, the government is prioritising the inflow of FDI into export sectors.
Pakistan has experienced a significant improvement in the World Bank's Ease of Doing Business Index last year, however, there is a lot of room for further improvement.
Besides, persistent instability in domestic politics is another leading reason behind the low foreign investment in the country.
The central bank reported that massive chunks of FDI came from China, Hong Kong, Sweden, the United Arab Emirates and the United Kingdom in April 2021. Each of them invested $13-57.5 million during the month.
COMMENTS
Comments are moderated and generally will be posted if they are on-topic and not abusive.
For more information, please see our Comments FAQ