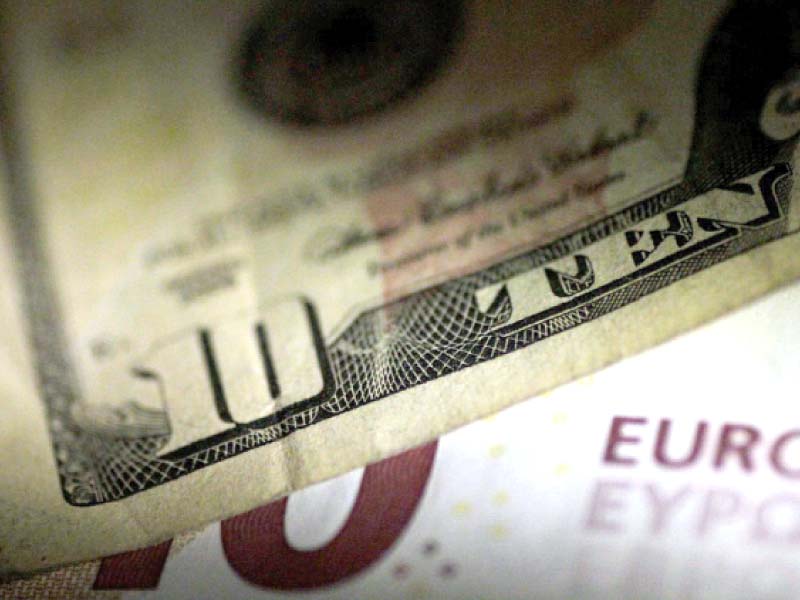 ---
KARACHI:
Pakistan is all set to achieve a surplus in its current account balance in the ongoing fiscal year, which is ending on June 30, as the inflow of foreign currencies is expected to stay high compared to their outflow, said AHL Research.
The current account balance stood in surplus at around $1 billion in the first nine months (July-March) of current fiscal year 2020-21, according to data of the State Bank of Pakistan (SBP).
If achieved in FY21, the current account will be in surplus for a full year for the first time in 10 years. Last time, the country had enjoyed the current account surplus in fiscal year 2010-11.
A steep growth in workers' remittances will help keep the current account in surplus in FY21 despite a sharp increase in trade deficit mainly on the back of a rise in imports following the lifting of a lockdown. Pakistan's economy relies heavily on imports.
Read: SBP revises current account deficit
"It seems quite certain that Pakistan is likely to end up with a current account (CA) surplus of around $607 million during this fiscal year (FY21)," AHL Research analyst Sana Tawfik said in a brief report on Thursday.
"Despite expectation of more than 100% jump in the trade deficit compared to FY11 (when surplus was witnessed last time) figure, the primary reason for this surplus is the unprecedented and spiralling jump in remittances that are defying the initial prediction of a decline due to the pandemic."
The current account balance will, however, return to a deficit at 1.4% of GDP (or $4.4 billion) in the next fiscal year with remittances stabilizing at current levels (around $2.3 billion per month) and trade deficit widening further due to import pressure.
She added that the import pressure was bound to enter the growth mode to create new job opportunities in the next fiscal year.
The research house anticipated the current account surplus in FY21 with workers' remittances growing 27% to $29.42 billion compared to the previous year, export earnings enhancing by 13% to $25.57 billion and imports surging by almost 20% to $52.25 billion.
Nine-month trade figures point to a higher trade deficit of $28.2 billion in the full fiscal year 2020-21 compared to $24.4 billion in FY20 as the recovery in imports is likely to surpass the pace of export recovery.
"Trade balance will widen as trade activities gather pace with the global economies stabilizing post-vaccine rollout. Therefore, we foresee the trade balance recording a deficit of $32.7 billion in FY22," the analyst said.
As the government is considering a variety of measures to propel demand through an expansionary fiscal policy, "we expect imports (including import of services) in this fiscal year to expand 14% year-on-year to settle at $59.8 billion (FY22 estimate: $67.5 billion)."
"Going forward, the machinery group may also increase 13% in FY22 as major expansionary cycles of the cement, textile and related sectors have already resumed as economy starts to grow," she said. "In addition, machinery purchased against TERF (temporary economic refinance facility) will also add to the overall import numbers."
Read more: Pakistan posts current account deficit of $47m in March
To recall, SBP has so far approved Rs436 billion as at April 1, 2021.
The food group import, however, is likely to remain contained in FY22 (-2% year-on-year) as the country has already created buffers of essentials food items such as wheat this year.
In addition, the overall imports will be impacted significantly by higher petroleum imports due to price effect (average $65 per barrel for Brent for FY22), on account of noticeably higher crude oil prices underpinned by the better-than expected global vaccination rate, output cuts and faster economic recovery.
"Petroleum imports are likely to be 3.5% of the GDP in FY21 and are expected to remain 4.5% of the GDP in FY22," she said.
Tawfik said the exports have also enhanced with the single largest export earning sector, textiles, performing well. And technology exports also soared with a shift in global economies towards digital amid Covid-19 pandemic.