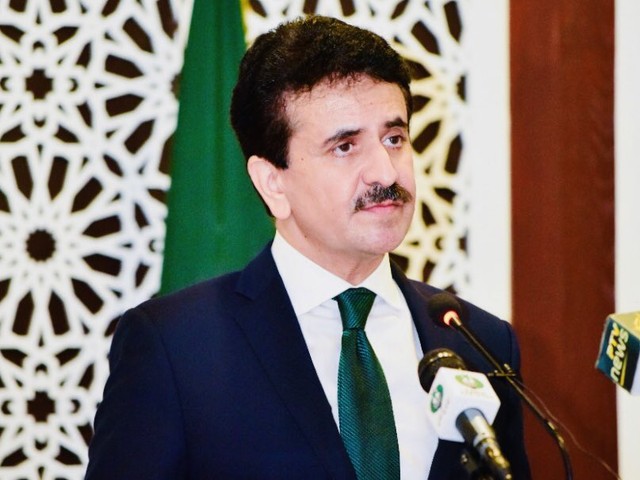 ---
TOKYO:
A fire broke out at the Pakistan Embassy in Tokyo on Thursday, informed Foreign Office Spokesperson Zahid Hafeez Chaudhri.
No injuries were reported as all staff had safely evacuated, the spokesperson stated.
According to the FO, firefighters were dispatched to the scene after the Tokyo Fire Department received an emergency notification.
Chaudhri said that the local fire brigade was successful in putting out the blaze.
The spokesperson added that no major property damage was reported during the fire.
"The cause of the fire is being ascertained in collaboration with the local police and the fire department," Chaudhri maintained.
The embassy is located in Tokyo's Azabu district, that houses the diplomatic missions of many countries.
Read PM Imran orders misconduct investigation against staff of embassy in KSA
In October last year, Pakistan's embassy in Kabul expressed its deep grief and sadness over the loss of life during a stampede that occurred, killing at least 15 Afghan nationals and injuring several others
As per a press release issued by the embassy on October 21, the stampede occurred in an open ground - five kilometres away from the Pakistan consulate in Jalalabad - "where applicants for Pakistani visa were being gathered and organised by the Afghan authorities".
"We sympathise with the families of those who have lost their lives and those who have been injured in this unfortunate incident," the statement read.
However, the communiqué further stressed that, in view of the of brotherly relations between Pakistan and Afghanistan, the embassy in Kabul and consulates in Jalalabad, Kandahar, Herat and Mazar-e-Sharif continue to issue multiple entry visas to the Afghan applicants for their visits to Pakistan for family, business, medical treatment, education and other purposes.