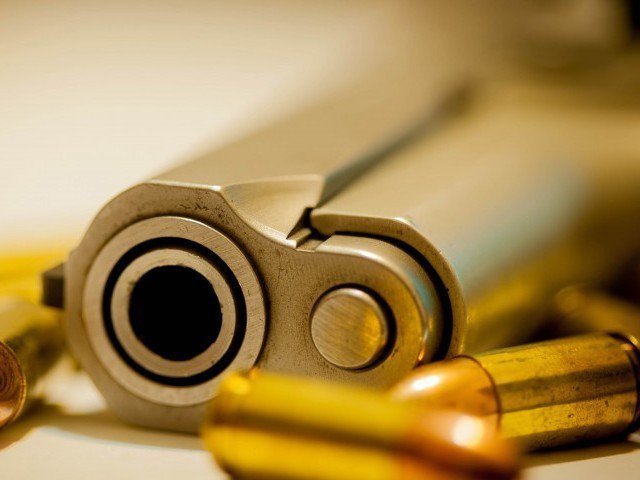 ---
SWAT:
The TikTok frenzy has claimed the life of a young man who accidently shot himself during a video shoot in Kabal, Swat district of Khyber-Pakhtunkhwa (K-P).
Police said that 19-year-old Hamidullah was making a video for TikTok with a loaded TT pistol in Kabal area during which he pointed the gun at his head and accidently pulled the trigger which left him dead on the spot.
His friends who were helping him in the video rushed him to the hospital but doctors pronounced him dead on arrival.
The video of his accidental death was widely circulated on social media, causing even more panic among the masses.
Police sent the body for autopsy and opened investigation in the case.
"This boy was pretending to commit suicide with a loaded pistol. He put the gun on his skull and then it suddenly misfired. The unfortunate youngster died on the spot as he was directly hit in the head. There was no chance of survival," said a policeman while talking to The Express Tribune, adding that they had received the video in which Hamidullah first loaded the gun and then put it on his head jokingly.
"This happened on Wednesday in Kalaygay village of Kabal, Swat," he said.
The unfortunate youngster was a college student and he got crazy about the TikTok some time ago after which he started making videos for the social media platform which finally led to his tragic death.
His family members said that Hamidullah took the gun from his home and he did not know that there was a live bullet in it.
It is worth mentioning here that dozens of youngsters are killed each year in the subcontinent during dangerous video shoots. Some are hit by trains and others are drowned but even then the TikTok enthusiasm is not cooling off among the youngsters.
Published in The Express Tribune, May 20th, 2021.
COMMENTS
Comments are moderated and generally will be posted if they are on-topic and not abusive.
For more information, please see our Comments FAQ