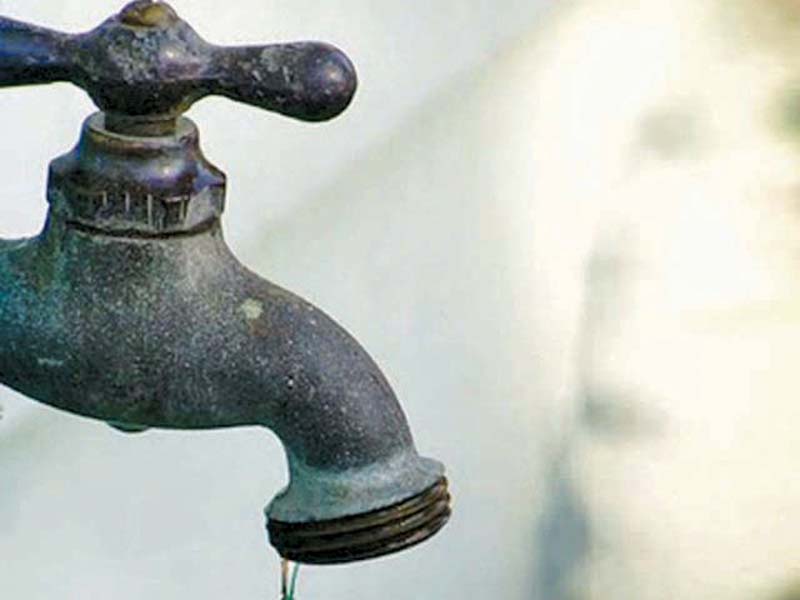 ---
MIRPUR SAKRO:
Water has remained a scarce commodity in the coastal areas of Sindh at the best of times recently, but the area has now been hit by its worst shortage in years.
The wells, ponds and all freshwater reservoirs of various villages have been bone dry for the last month. The canals are now filled with sand and dust. Villagers are living either on the creeks or near them to purchase water. "There is no water source in my village," says Haji Abdul Razzaq, a resident of Haji Ismail Katiar. "We do not have even a single water pump," he adds.
The village, Razzaq says, is the last residential colony on the mighty Indus River's tail. "The river ends here," he points out. "Even the tail has disappeared now," he regrets as tears start to well up in his eyes.
"This is the worst time I have ever witnessed," comments Shakeel Memon, a resident of Keti Bunder. "Water is more expensive than anything else we use daily," he highlights. Memon says a 25-litre container of water costs Rs50 in smaller towns like Keti Bunder. "The price is double on the creeks," he continues.
Read: Sindh facing a 50% water shortage: Rahoo
"The indigenous people of this area need immediate attention," he stresses. Memon adds the situation started its spiral to rock bottom since the first day of the holy month of Ramazan.
Majority of villagers in Sujawal and Thatta districts, mostly living along the coastal belt, complain that the water crisis has become a permanent phenomenon in lower parts of the province where the Indus River ends.
"It's a human rights violation," comments Pakistan Fisherfolk Forum President Muhamamd Ali Shah. "The tail-end dwellers reserve their right to water and have been denied for years," he bemoans.
Quoting a United Nation's Resolution passed in 2011, Shah says potable water and sanitation have been marked as basic rights. "The government has denied the right to drinking water to thousands of people," he says.
Shah believes the construction of dams have created water scarcity along the coastal belt of Sindh. "Those who have first right to water have been denied and ignored," he says. He adds that shortcomings in water distribution are an age-old issue that has never been addressed seriously.
Razzak says that the only available source of water to his village is five kilometers from his residence. He reveals women from different areas travel many kilometres to fetch this most valued commodity. "Everyone cannot afford to purchase it," he explains. He feels completely sidelined and ignored by the government
"This is not the only village. All villages in the delta face the same issue," he says. He fears the situation will reach a critical point if water is not released in the river over the coming days. "People will start migrating to cities."
Read more: Action under way to rid Karachi of water theft: Nasir
He says that those who migrate never come back. "Several villages have disappeared because of the water shortage and I can see this is an issue which the government does not take seriously."
Memon says there is only one water filtration plant in the town which has not been functional for the last one year. "The government can resolve matters by applying modern methods of purifying salt water," he suggests.
Former senator and MPA Sassui Palijo is from the area and says the distribution of water is not systematic. "I have been highlighting the issue since a long time."
"There is a drought-like situation. People are compelled to migrate," Palijo adds. She says that the issue is dire in some areas. "Not only far flung areas, but even some major cities have been facing an acute shortage of water." Palijo names Garhu, Chohar Jamali and other towns as worst hit.
Palijo urges the government to focus on the recommendations of the Senate's special committee on water. "It also suggests how to tackle sea intrusion and the environmental impact on Karachi," she concludes.
Published in The Express Tribune, May 20th, 2021.