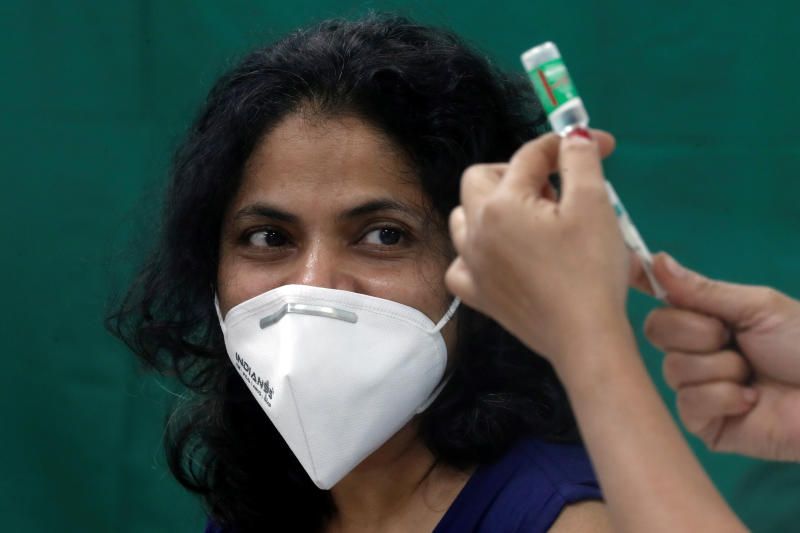 ---
DHAKA:
Bangladesh requested India resume commercial shipments of coronavirus vaccines on Tuesday because the two neighbors signed an agreement, according to a statement by the Bangladeshi Foreign Ministry.
"Foreign Minister Dr. A. K. Abdul Momen has requested Indian External Affairs Minister S. Jaishankar to provide Bangladesh AstraZeneca vaccines immediately," said the statement that cited a telephone conversation between the two ministers.
Bangladesh signed a deal with India on Dec. 13 to purchase 30 million doses of the Oxford/AstraZeneca vaccine in installments from the Serum Institute of India.
Dhaka, however, managed to get just 7 million in two installments although India has gifted 3.2 million doses as a sign of friendship.
India later informed Bangladesh that it would not continue the commercial supply of vaccines for an indefinite period, citing an internal crisis.
Despite having a written agreement with early payment, the sudden halt to vaccine shipments from India has thrown Bangladesh into a deep crisis, forcing it to postpone inoculation of the first dose in late April.
The Parliamentary Standing Committee on Foreign Ministry in a meeting recommended filing a lawsuit against the Indian firm for breaching the deal.
Referring to India's failure, Momen urged Jaishankar during a telephone conversation to request Indian strong ally, the US, provide Bangladesh vaccines on a priority basis. "S Jaishankar has informed us that he will request the US."
The statement also noted that because of comparatively fewer casualties and infection records, Bangladesh is not on the vaccine priority list of the US.
The overcrowded country of 165 million has recorded 12,221 fatalities with 782,119 infections while it has inoculated more than 5.8 million, including over 3.8 million residents who have received both doses.
Meanwhile, Bangladesh sent a second consignment of medical supplies for virus-affected people in India on Tuesday.
Deputy High Commissioner of Bangladesh in Indian Kolkata handed over 2,672 boxes of medicines and protective items to a representative from the Indian Red Cross Society.
Bangladesh sent the first consignment of 10,000 vials of antiviral injection Remdisivir on May 6, as a gift to the Indian people amid an unprecedented surge of infections in that country.