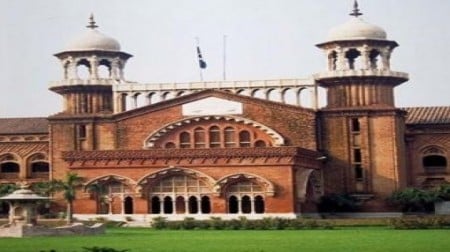 ---
LAHORE:
The Lahore High Court (LHC) on Wednesday sought a reply from the federal government on a petition against barring Pakistan Muslim League – Nawaz (PML-N) President Shehbaz Sharif from going abroad.
ON May 17, it was reported that Shehbaz's name had been added to the Exit Control List (ECL) with approval from the federal cabinet and completion of legal regulations.
The PML-N filed a petition in the LHC seeking contempt proceedings against concerned officials who allegedly did not allow Shehbaz to fly abroad.
On May 7, the LHC had ordered concerned quarters to remove Shehbaz's name from the blacklist. The high court had also allowed the PML-N leader to go abroad for one time for his medical treatment.
Justice Ali Baqir Najafi heard Shehbaz's miscellaneous petition wherein the PML-N leader was represented by counsels Amjad Pervez Advocate and Azam Nazir Tarar.
Read more: Shehbaz Sharif's name placed on ECL
Justice Ali Baqir Najafi asked whether the petition was admissible after Shehbaz's name had been placed on the Exit Control List (ECL) and the interim order of the high court was challenged in the Supreme Court.
"How can the interim order of the court be implemented after Shehbaz Sharif's name has been placed the ECL?" the judge asked.
Advocate Tarar prayed upon the judge that if the court sought a reply from the government, the whole matter would become clear.
The deputy attorney general said that Shahbaz did not submit the court order, regarding his departure abroad, to any concerned authorities, but he went straight to the airport and gave the court order to the staff.
"It was Shehbaz Sharif's responsibility to serve the court order. Airport staff told him that his name was not on the blacklist while the court order was related to the blacklist," the deputy attorney general further prayed
On this, the LHC issued notices to the federal government and other parties seeking a response on the matter on May 26.