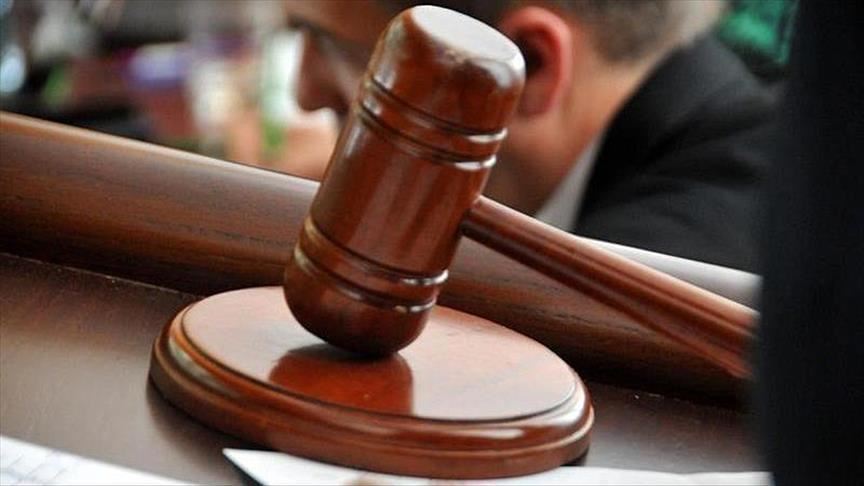 ---
LAHORE:
The Pakistan Muslim League-Nawaz (PML-N) on Monday filed a petition in the Lahore High Court (LHC) seeking contempt proceedings against concerned officials who allegedly did not allow Shehbaz Sharif to fly abroad.
On May 7, the LHC had ordered concerned quarters to remove Shehbaz's name from the blacklist. The high court had also allowed the PML-N leader to go abroad for one time for his medical treatment.
Shehbaz Sharif contended to the court in his application that the deputy attorney general entered an appearance on behalf of the respondents. He was accompanied by M/s Ruqia Umbreen, DD Law and Monzza Shaheen, DD Law, FIA Lahore.
Following the removal of his name from the blacklist, Shehbaz reached the Allama Iqbal International Airport in Lahore for his flight to Qatar. However, the immigration officials and Inspector Immigration Razia Parveen and Sub Inspector Immigration Rana Ijaz did not allow him to board his flight.
The PML-N leader was informed that he could not be allowed to fly abroad due to the inclusion of his name in the PNIL. Initially, the said officials were reluctant to provide anything in writing. However, later upon insistence, he was handed over a Performa showing remarks (Not Updated in IBMS System) (PNIL Note Pad).
Read Shehbaz Sharif's name placed on ECL
He contended that the order, passed on May 7, was announced and read in presence of not only the deputy attorney general but also two deputy directors of law FIA, Lahore.
Moreover, the said order was also conveyed telephonically and its copy was also shared through WhatApp with Mrs Ayesha Agha Khan, deputy director immigration Allama Iqbal International Airport.
The said order was also shared with the respondent director general on his official websites on the very next day, May 8.
He contended that on May 8, the PML-N lawmakers visited FIA office at Lahore where the Station House Officer met them and took soft copies of the relevant documents including the order passed by the LHC on May 7. The SHO spoke to his superiors in this regard but refused to give anything in writing.
He submitted that non-implementation of the LHC's order is deliberate and prompted by malafide intention, official respondents are duty-bound to abide by, comply with and implement the order but they have failed to do the needful.
He prayed to the court that respondents be kindly directed to implement the order of the LHC immediately, without further loss of time in the interest of justice.