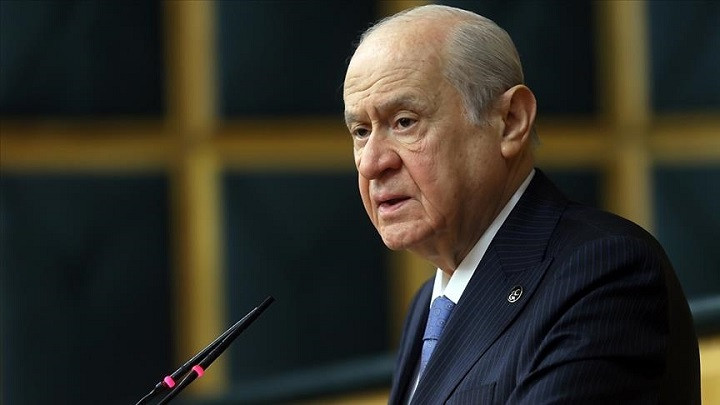 ---
ANKARA:
Israeli aggression against Palestinians will either trigger a global war or a regional war, Turkey's prominent party leader warned on Tuesday.
"Israeli terror is impossible to be digested. If it goes on like this, if the brutality does not stop, if the categorical attacks on belief and human rights persist, either a global or a regional war will emerge as the last choice," Devlet Bahceli, the leader of Nationalist Movement Party (MHP), told his party's parliamentary group.
"If a protective force is not planned in Jerusalem with the participation of the UN or Islamic countries, then the voice of history should be heard and the Turkish nation, who knows the spirit and texture of Jerusalem, should step in for a new guard duty," Bahceli said.
"If there is a call, we should go, control the situation, enter as far as we can, and finally stop the bloodshed. Let us ensure peace, stability and security together," he added.
Also read Israeli aggression on Gaza shows few signs of slowing as global diplomacy ramps up
Bahceli noted that Al-Aqsa Mosque is the honor of Turkish nation.
The total number of people killed in the ongoing Israeli attacks on the besieged Gaza Strip has risen to at least 212, including women and children, according to the Palestinian Health Ministry. As many as 1,400 people have also been injured.
The Israeli military has staged airstrikes since May 10, leaving behind a massive trail of destruction. Media offices and health centers are among the structures targeted.
Tensions that started in East Jerusalem during the Muslim holy month of Ramadan spread to Gaza as a result of Israeli assaults on worshippers in the flashpoint Al-Aqsa Mosque compound and Sheikh Jarrah neighborhood.
COMMENTS
Comments are moderated and generally will be posted if they are on-topic and not abusive.
For more information, please see our Comments FAQ