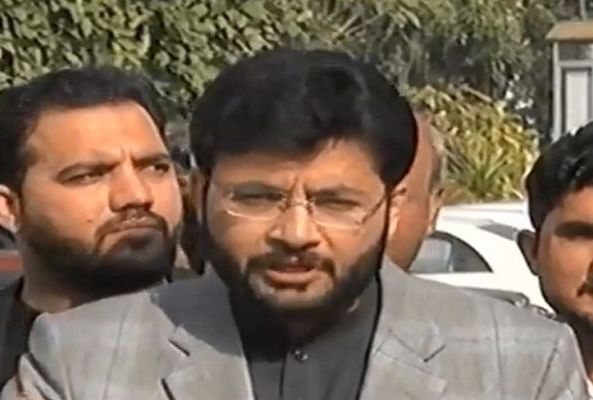 ---
ISLAMABAD:
Minister of State for Information and Broadcasting Farrukh Habib on Saturday said the Sharif family failed to present its sources of income before the national-graft buster — National Accountability Bureau (NAB).
Talking to a private news channel, he said the Sharif family always demanded a National Reconciliation Ordinance (NRO) but this time they would fail to get any type of NRO.
The minister said Opposition Leader in the National Assembly Shehbaz Sharif was the guarantor of PML-N supremo Nawaz Sharif and now he also wants to flee the country, adding that Sharif went abroad for medical treatment but was never admitted to any hospi tal in London.
He alleged that the Sindh government is incompetent and failed to provide basic necessities to the people of the province as it was trying to hide its mismanagement. "The Pakistan Peoples Party (PPP) is ruling the province for a long time but did nothing for the development of the area and welfare of the people."