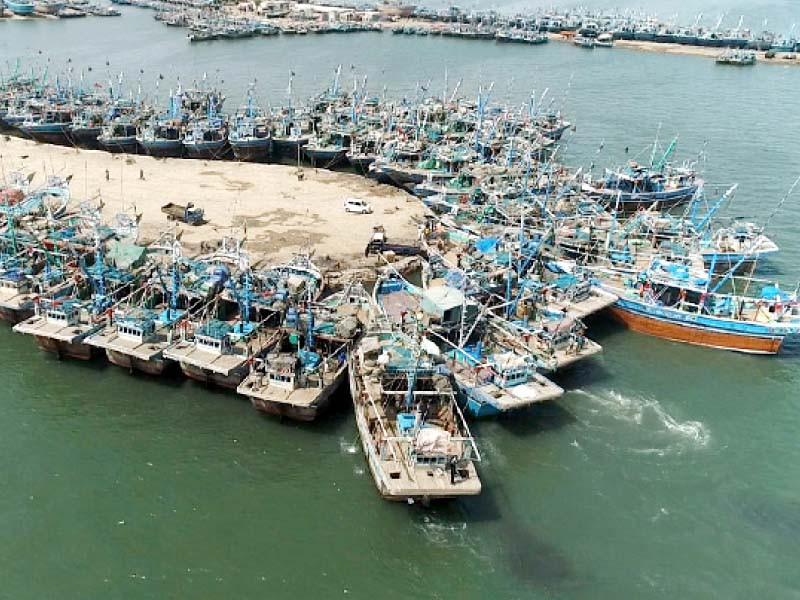 ---
KARACHI:
The warnings issued by the Pakistan Meteorological Department in light of a cyclonic storm in the southeast Arabian Sea and consequent rainfall forecast in Karachi have spurred the city government into action.
Although the PMD has stated in its latest advisory that threat posed by impending Cyclone Tauktae to Sindh's coastal belt has diminished and that Karachi is more likely to experience hot weather and dust storms than heavy rainfall in the coming days, officials say that these preparations will be useful in the upcoming monsoon season.
Hence, arrangements for rainfall were underway on Sunday. In a statement issued on the day, the National Disaster Management Authority (NDMA) spokesperson said that desilting of Karachi's three storm-water drains was being continued.
Stormwater drains He claimed that 14,900 tonnes of sludge had been removed from Mehmoodabad Nullah, 73,550 tonnes from Gujjar Nullah and 153,031 tonnes of sludge had been removed from Orangi Nullah.
Referring to the controversial demolition drives along these houses, many of which were rleased by district authorities, he said that a solution was being reached in collaboration with relevant departments.
Read Cyclone Tauktae to not make landfall on Pakistan's coastal belt: Met dept
Meanwhile, the local administration of West district claimed to have resumed cleaning of stormwater drains after having suspended the work during the by-election. The parks department has also started tending to trees, which hinder the movement of traffic, and the cleaning of green belts is underway, read the statement issued by the West deputy commissioner's office.
Karachi Commissioner Navid Ahmed Shaikh and Karachi Administrator Laeeq Ahmed independently reviewed arrangements in the city.
All deputy commissioners, cantonment boards, the Karachi Metropolitan Corporation (KMC), district municipal corporations (DMCs), the Karachi Water and Sewerage Board (KWSB), the fire department and other relevant departments were put on alert.
Meanwhile, a control roomhas been set up in the KMC building and the emergency helpline 1299 has been made operational, claimed officials. Hot weather persists According to the PMD, although chances of rainfall in Karachi have diminished, the current hot spell is likely to persist in the coming days.
On Sunday, the metropolis sweltered as mercury shot up to 42.5 degrees Celsius. The sea breeze remained suspended but hot gusts of wind blew from the north- west adding to the intensity of the heat.
The forecast for today (Monday) is hot and dry weather with temperatures likely to shoot up to 43 degrees Celsius. The heat is likely to persist in the metropolis underthe effects of the cyclone, which will cause moderate rains with strong winds in Thatta, Tharparkar, Badin, Mirpurkhas and Umerkot districts, according to the PMD.
Earlier, when it appeared that the cyclone would make landfall on the coastal belt, the Sindh chief minister had declared on Saturday an emergency in all districts at risk. Arrangements continued on Sunday in other districts of the province, which may still feel the impact of the cyclone.