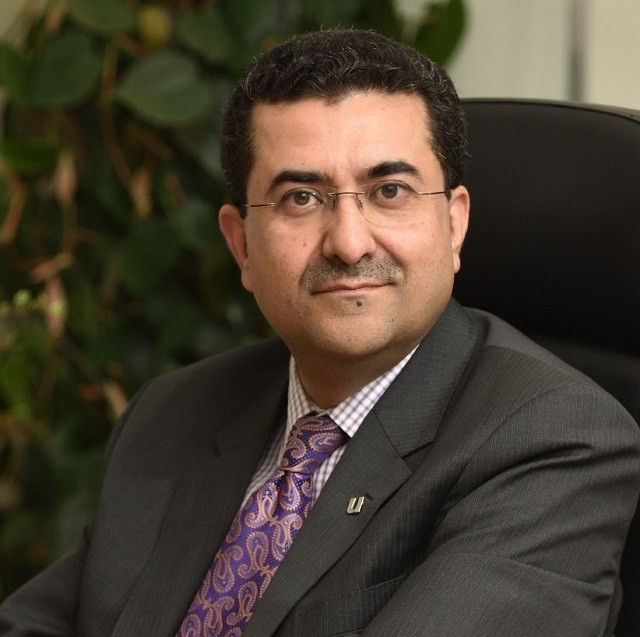 ---
The annual World Telecommunication and Information Society Day (WTISD) is being observed today (May 17th). The day emphasizes the need of connecting the world through technology across geographical boundaries and socioeconomic barriers. The United Nations' special agency, International Telecommunication Union (ITU) has adopted the Connect 2030 Agenda to help connect the entire world by 2030 in order to leverage ICTs for catalyzing a fast paced sustainable development.
The theme of WTISD this year "Accelerating Digital Transformation in Challenging Times," is aptly chosen as the world continues to face the frightening specter of Covid-19 pandemic. During these testing times, the information and Communication Technologies played a crucial role by bridging physical distances created by the pandemic and facilitating continuation of educational, economic and social and cultural activities in the online sphere. Moreover, the pandemic underscored the urgency of democratization of ICTs and emphasized the need of making digital inclusion a top strategic priority for Pakistan.
ICTs impact all spheres of life and work by ushering in an era of swift, smart and organized operation to supplement growth and development. Owing to the great potential of technology, the United Nations envisages rigorous co-opting of ICTs for its sustainable development goals (SDGs).
Pakistan has still a long way to go to improve its standing in terms of internet inclusivity and digital footprint. The country ranks 90th amongst 120 countries and one of the lowest in South Asia, on the 'Inclusive Internet Index 2021 of the Economist Intelligence Unit (EIU). The official figures putting Pakistan's tele density at nearly 85 percent post an encouraging picture however, the broadband internet penetration stands at 46.5 percent, which means more than half of the country's population remains without access to internet.
The government of Pakistan announced its 'Digital Pakistan' vision two years back to improve digital infrastructure and connectivity as well as to encourage investments in digital businesses, innovation and entrepreneurship. Needless to say, Pakistan requires radical policy shifts and rigorous action and implementation on ground to materialize its vision of connecting all of its citizens across socio-economic, cultural and gender barriers. It should begin by developing national and international partnerships, synergies and cooperation for exchange of technology, infrastructure and expertise in the field.
Notwithstanding, there are multiple factors which also need to be accounted for in order to foster growth of information and communication technologies. The telecom sector has reached a concentration point in terms of growth as economic disparities, gender barriers and geographical distances continue to pose hurdles in pushing services penetration any further. A large section of the population, dwelling below the poverty line cannot afford pricey 3G/4G phones while disproportionate taxes on telecom services also make them unaffordable for low income groups. While much is being done in terms of enhancing access, the affordability of the available services remains a challenge. It will require radical interventions at policy level to bring these services within the grasp of the poor.
Meanwhile, the telecom sector is leveraging its joint fund the Universal Service Fund (USF) under the guidance of the Government of Pakistan to push penetration across unserved and underserved regions of the country. Pakistani network, Ufone is taking the lead on connecting remote rural parts of Balochistan that have hitherto remained disconnected and off the country's mainstream socio-economic system, resulting in an abject economic disenfranchisement.
Ufone is collaborating with USF to bring cellular and high speed internet services to more than 2.3 million people scattered across a dozen districts of Balochistan, including Sibi, Kalat, Khuzdar, Chaghai, Awaran Lasbela, Kharan, Dera Bugti, Bolan, Gawadar, Kech, Ziarat and districts near Coastal Highway. Today, more people in Balochistan enjoy quality telecom services at par with the rest of the country and even more will follow in future.
Besides connecting Balochistan to the outer world, the projects will open up a host of opportunities for the economic advancement of the province. The people here have long faced dearth of health, education, commerce and trade infrastructure, which digital technology can compensate for through digital innovation. Moreover, the access to cellular services and high speed internet will smoothly dovetail with the economic opportunities offered by the on-going developmental projects under China-Pakistan Economic Corridor (CPEC). We at Ufone strongly believe that a better connected Balochistan has the potential to emerge as the future hub of ecommerce, trade and development in the region. It is a dream that we strive hard to materialize vis-à-vis our larger commitment to Balochistan as the largest national telecom player in the province.
The writer is Group Chief Regulatory Officer, PTCL & Ufone at PTCL. Group