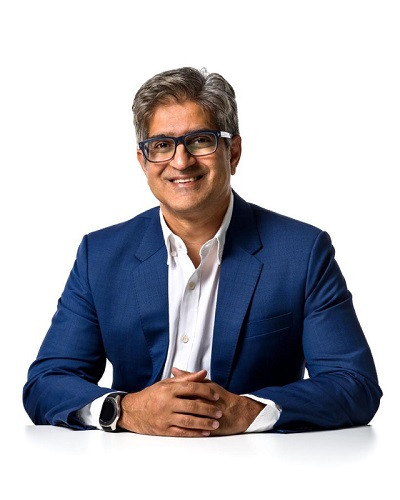 ---
KARACHI:
Covid-19 has increased our dependency on the internet exponentially. Internet and smartphones are no longer a luxury and providing Internet to the masses is no longer an opportunity, but an emergency. So much across the rungs of our economic ladder depends on digital connectivity that if we do not act immediately and decisively, Pakistan will be left further behind in the race towards global relevance.
While several countries have made digital inclusion a national priority, unfortunately, Pakistan plays the catch-up game. The latest Inclusive Internet Index (3i) released by the Economist Intelligence Unit (EIU) in collaboration with Facebook, presents an alarming picture in which Pakistan falls in the bottom quartile of the index, second to last in Asia, the lowest in South Asia, and at 90th place out of 120 countries studied. Other global ICT indices including those of the World Economic Forum, International Telecommunication Union and GSMA, confirm a similar unimpressive standing.
Sadly, not only is Pakistan not improving, but our performance in this critical area is also getting worse: we continue to get the lowest scores in South Asia in GSMA Mobile Connectivity Index throughout 2014-2019 and dropped to the 90th position this year from 89th last year in the Economist Intelligence Unit's Inclusive Internet Index. There is a need for brutal introspection and evaluation of what Pakistan's goals for internet inclusion are and whether we are poised to achieve them. This includes revisiting certain policies and measures taken by the government.
Overall, country rank is based on the scores in four broad dimensions (1) availability (2) affordability (3) relevance, and (4) readiness. However, in this article, I will focus on the 'Availability' category, which measures the quality and breadth of available infrastructure required for access and levels of internet usage. With half of Pakistan deprived of the internet including approximately 35 million people living without any telecom coverage, the country performed worst in the availability category among the four dimensions considered for the ranking. This gives root to a massive digital divide amongst the online and offline population. If this isn't nipped right away, it will keep expanding the divide between the two which eventually results in greater socio-economic inequalities. Emergency measures at the policy level are required for immediate redressal of the situation.
Expand USF's scope
The Universal Service Fund (USF) Policy 2005 had targeted 85% population coverage by 2010 and 95% population coverage by 2015. However, even today the average population coverage of telecom services is approximately 85% with a significant population of KPK particularly ex FATA as well as Baluchistan remaining unserved or underserved. This highlights the huge delay in the pace of development and funds meant for unserved and underserved areas remained unutilized for years. Although throughout this time, all telecom operators kept contributing their respective share from yearly revenues as per law and continued to expand services in areas viable for them. Had the funds been utilized in a timely manner, the coverage of telecom services would have been much better than what we have today. Encouragingly, USF lately has picked up the pace by bringing and increasing the number of coverage projects, to expand telecom services in unserved and underserved areas which were unviable for mobile operators. However, besides rural areas, it also needs to cover scarcely populated urban areas so that the blanket coverage of mobile broadband is available to everyone. The scope of funds utilization should also practically go beyond telecom infrastructure. This was also envisaged in a recent ordinance by the government through the amendment of the Telecom Act, to address other barriers to internet use such as device ownership, relevant content, and cultural issues preventing women to access mobile phones, etc. Lastly, the mandate, governance framework and approval processes of USF need to upgrade to the "internet era" from the "voice telephony era" in which the regulations were formulated.
Spectrum availability
The availability of adequate spectrum is a key factor in driving cellular growth but unfortunately, it has historically been neglected in Pakistan. As of now, only one-third of the spectrum available to Pakistan is being deployed, making the local mobile telecom industry one of the most spectrum deprived in the world. For operators, less spectrum means greater (and avoidable) investment in putting more towers and capacity into their network and for customers, it means reduced network coverage and poorer quality. Spectrum is of no value if it is sitting unallocated with the government unless the mobile industry is allowed to utilize the spectrum at a reasonable price and then build infrastructure and technology to deploy it. Restricting spectrum increases the cost for the industry, which impacts future investment as well as end-user prices.
Even in comparison with neighbouring countries, the spectrum assigned to operators here is significantly less due to delay in spectrum awards and relatively unattractive base prices which limit the investors' appetite. Hence, it is impacting the delivery of mobile broadband. On Speed Test Global Index, Pakistan is ranked on the 111th position out of 140 countries in mobile internet speed. This is also a reflection of the relatively weak existing Quality of Service standards which stipulates only 2mbps for 4G. There is a trade-off between upfront spectrum fees, and the quality of service as the investor (operator) has to balance the business case. Sadly, in previous auctions the government favoured upfront fees rather than an obligation for better QoS. Also, Pakistan was the last to roll out high-speed mobile broadband in South Asia. Subsequently, these late decisions affect the long-term developments, and the entire nation has to bear its cost.
By restricting the available spectrum, the competitive dynamics of the market is also negatively affected with adverse consequences for customers such as lower quality of service and higher prices. Ironically, no additional spectrum has been made available since 2017 when the number of mobile subscribers was 145 million, which has now crossed the 183 million mark. Spectrum-intensive data usage also showed exponential growth of 272% from 1,207 petabytes in 2017-18 to 4,498 petabytes in 2019-20. It is just like overwhelming existing roads with an increasing number of vehicles, which they're not made for, resulting in accidents, blockages, and constant delays.
Due to increased requirements of data-driven service consumption as opposed to voice, a consistent improvement in service quality was required, and hence more dynamic ways to assign spectrum were needed besides the auction model historically used in Pakistan. The government can work on an alternative spectrum pricing mechanism where it can share revenue from broadband services rather than burden the operators upfront. According to a GSMA study, in developing countries, high spectrum costs slowed down the rollout of 4G networks and their network quality had long-term reductions, which has been the case with Pakistan. It is akin to spending all you have on buying a plot and being left with nothing to build your house.
Hopefully, in the upcoming spectrum auction, the government would consider a broader (and longer-term) policy agenda aimed at expanding universal broadband access rather than the revenue maximization approach that it has historically taken. Pakistan benefits more when its population is productive using the internet rather than filling a short-term revenue gap by having a high base price as a fiscal measure. The consultative and inclusive approach being adopted by the government and Pakistan Telecommunication Authority, keeping in view market dynamics and realities, is an encouraging sign though. There's also a reason for optimism as Pakistan's first Spectrum Strategy has been released by the Ministry of IT & Telecom and diverse bands of frequency spectrum can now be expected to be available on a regular basis for the use of the cellular mobile industry.
Our goal should be greater proliferation of broadband services enjoyed universally by all Pakistanis. In my opinion, the investors (and operators) should be asked to invest more in network quality and range of services rather than being burdened by higher upfront spectrum fees which subsequently limit the rollout of such services.
Bridging the digital divide
We need to develop an ecosystem where more people have access to high-speed internet connectivity so that we can keep up with the developed world. The non-availability of broadband to a large population results in a division between haves and have-nots. It is imperative that we overcome the underlying issues that perpetuate the status quo. The onus rests with both the private sector and the government to remove the impediments to achieve this goal. While the telecom sector can set ambitious targets, their realization depends a lot on the government's support. Fortunately, the regulatory bodies and the government are on the same page- it's just a question of getting the ball across the line.
Furthermore, transparency and consistency in government procedures, transformation in regulatory approach to collaborative model and the provision of a level playing field for the industry is key to the sector's success and growth. In order to clear the backlog and start seeing results, the current pace has to be expedited with the imposition of a digital emergency which entails swift remedial measures at the policy level and a continued commitment to their implementation. It is critical that a healthy ecosystem is developed by all stakeholders and supporting policies are immediately implemented from the highest level, only then we will be able to tread towards a #DigitalPakistan.
Note: This is a series of articles and the writer will explore solutions to improve Pakistan's ranking in the remaining categories of the EIU report.
The writer is CEO of Jazz; Chairman of Mobilink Microfinance Bank; and a member of the OICCI managing committee 2021. Twitter: @aamir_ibrahim01
Published in The Express Tribune, May 17th, 2021.
Like Business on Facebook, follow @TribuneBiz on Twitter to stay informed and join in the conversation.