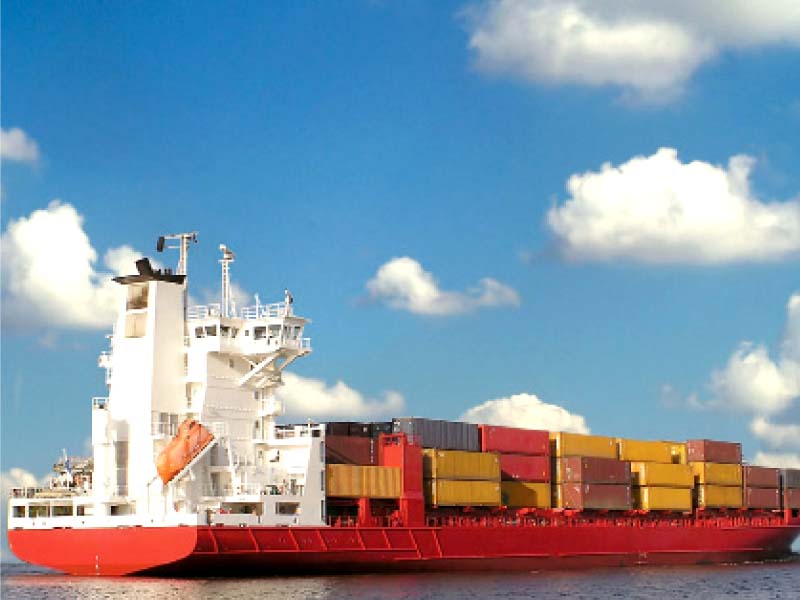 ---
ISLAMABAD:
There is little clarity on the long-term objectives, strategy and related policy actions as to what exactly Pakistan wants to achieve through international trade.
While one of the most favourite cliches of politicians is that "we want trade not aid", one may rightfully ask, trade of what, to where and how much?
Imagine for a minute that all global markets are open for Pakistani exports, what can we export, to where and how much is the supply capacity?
Did we not witness the recent episode of choking textile industry, due to shortage of raw material and labour, during a temporary spike in orders as a result of lockdown in other competing markets? Even if there is abundant raw material, cotton and labour, how much is the installed capacity in the textile sector?
Why can we not think about the sectors that do not need the same level of subsidies and protection, and has much better growth potential, for example the services and agro-food sectors?
Why can we not find new markets? Why do we not adopt a result-oriented commercial diplomacy approach? And by the way, who is running the show of trade diplomacy, the Ministry of Foreign Affairs or the Ministry of Commerce? Yet another institutional battle!
On commercial diplomacy in particular, a new batch of commercial counsellors has been due for many months for selection, but nothing is being done on that account.
Existing commercial counsellors, who are due to return, are in packing mode, thus not focused on actual tasks. One wonders what is going on and is it not one of the most important tasks in the Ministry of Commerce?
The pursuit for diversification, both in export products and markets, is also a favourite cliché of trade policy managers, but not substantiated by policies and actions on ground.
Recently, a good initiative namely "Look Africa" was announced, but I am still looking around to find something serious and practical about this. May I say that we are late, as usual, in reaching the African market as well. They are more focused on operationalising and benefiting from the African Continental Free Trade Agreement than welcoming Pakistani exports, if and when that happens.
Apart from frequent tweets on selective statistical variations in export figures, that too mostly on textile and comparing with the corresponding months of 2020 when there was very little international trade activity and drop in exports due to lockdown, it is hard to find a serious trade strategy or policy action in Pakistan.
At this point in time, one may sum up the whole trade policy paradigm in three Ts - "tweets", "textile" and "temporary (measures and export spikes)". This needs to be converted into three Ps, "participative (going beyond textile)", "productivity-driven" and "progressive".
It's been in the air for long that the Ministry of Commerce is working on the Strategic Trade Policy Framework (STPF), but nothing came out in the last three years as the latest STPF document is for 2015-18.
Interestingly, the 2015-18 STPF may disturb a reader who would be looking for realistic and practical policy and targets. It is also one of the archaic bureaucratic styles to write unrealistically ambitious targets and plans, as no one bothers to question that post-facto.
The Import Policy Order and the Export Policy Order of 2020 are relatively new ones, in addition to the National Tariff Policy of 2019-2024, however, this does not replace the need for a strategic trade policy with clear vision, annual action plans and targets.
Interestingly, the draft Trade Related Investment Policy Framework (TRIPF) has been in circulation since 2018; better not to speculate the reason for inactivity on this.
It is worth noting that over the last few years, Pakistan has not concluded any bilateral trade agreements, despite the fact that due to a stalemate at the WTO and slowing trade globalisation, countries are focusing more on finding regional and bilateral markets.
Ignoring this fact is beyond even a reactive approach, let alone the proactive approach that is required for a good trade policy management. We had the biggest regional trade agreement, RCEP, in our neighbourhood, but we didn't bother to attempt an entry into that.
We could have started negotiations with the United Kingdom to clinch a good deal after Brexit, but we didn't.
And now Pakistan may be facing a problem in extension of the GSP Plus status, due to a resolution in the EU parliament, and it would be real news to hear if any serious economic diplomacy is started to mitigate this situation.
Trade policy is way beyond tweets and textile, it needs to be proactive, participative and progressive. Being proactive and reliable is the only option if a country wishes to sustain and gain in international markets. It is time to get serious.
The writer is an international economist
Published in The Express Tribune, May 17th, 2021.
Like Business on Facebook, follow @TribuneBiz on Twitter to stay informed and join in the conversation.