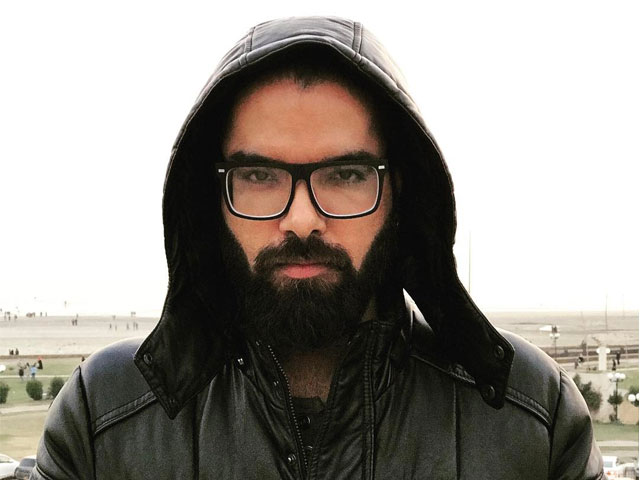 ---
Making headlines for the wrong reasons isn't an unknown territory for actor Yasir Hussain. The Jhooti star, who has been often called out for his controversial takes on serious matters, found himself in hot water a couple of months ago when he named a fellow actor for showing up uninvited at his wedding.
In February, Yasir was asked whether there were any guests who crashed his wedding festivities back in 2019. Laughing on the matter, the actor quipped, "Our wedding card was on social media, so technically, everyone had it." When host Vasay Chaudhry further pressed him for a name, the actor shared, "One of the famous personalities that attended the event 'forcefully' was Nausheen Shah."
However, the director of the talk show, Nadeem Baig shared a rather shocking revelation at Nida Yasir's Eid special show over the weekend. When asked to say something about the Lahore Se Aagay star, the renowned filmmaker shared how Yasir was the one who asked to pose the controversial question in the show by Vasay.
"We did a show where we called him as a guest," the Punjab Nahi Jaungi director shared. "It became centre of a controversy as well when he took Nausheen Shah's name when Vasay asked him to name a celeb who just showed up at Yasir's wedding unannounced. Vasay was called out as well for asking such a question. However, the truth is my associate went to him and queried if he wanted a particular question to be asked. While getting his makeup done, Yasir quipped to ask him who came up to his wedding without an invitation."
While the rest of the guests gasped, Nadeem continued, "We never knew he was going to take Nauheen's name but he [Yasir] told us to ask this question."
Backstory:
Things took a turn for the worse when Vasay laughed at Yasir's response and added how Nausheen must have attended the event to see how weddings are celebrated since she herself isn't hitched yet.
Nausheen responded to the Lahore Se Aagay star's statements while talking to Galaxy Lollywood. She shared, "Would anyone go to someone's house uninvited? I wouldn't go to anyone's house if I wasn't invited, let alone someone's wedding," adding, "A fool is known by his speech and a wise man by his silence. Yasir called me himself and invited me. I feel so sorry for Yasir because certainly, he has serious memory issues. I also feel really sorry for Iqra. She is taking one for the team."
Soon after, all hell broke loose and Yasir lashed out at Nausheen's response. Taking to his Instagram account, he shared how he can easily upload screenshots of the conversations between him and Nausheen where she was begging him to send the location for the wedding venue. "If I am wrong for speaking the truth, then people who are asking such questions are also wrong, people who are watching the channel are also wrong, those who sensationalise the statements and present it to the audience are also wrong and even the people who are laughing over such matters are wrong. The whole system is flawed. I can't be the only one to be blamed for it," he had retorted.
Yasir continued, "Stop this truth or dare or rapid-fire for ratings." He then went on to call out the viewers of the show for wanting to watch something as controversial as Koffee with Karan but not having the stomach to digest it. "It's a request to the audience, that if you want to see a copy of Koffee With Karan, then have the heart to listen to the answers as well," Yasir said. "Do not get personal with the celebrity and call them out over their this or that statement. Watch the show, enjoy it and then move on. Don't get mad over it," he had concluded.
Have something to add to the story? Share it in the comments below.
COMMENTS
Comments are moderated and generally will be posted if they are on-topic and not abusive.
For more information, please see our Comments FAQ