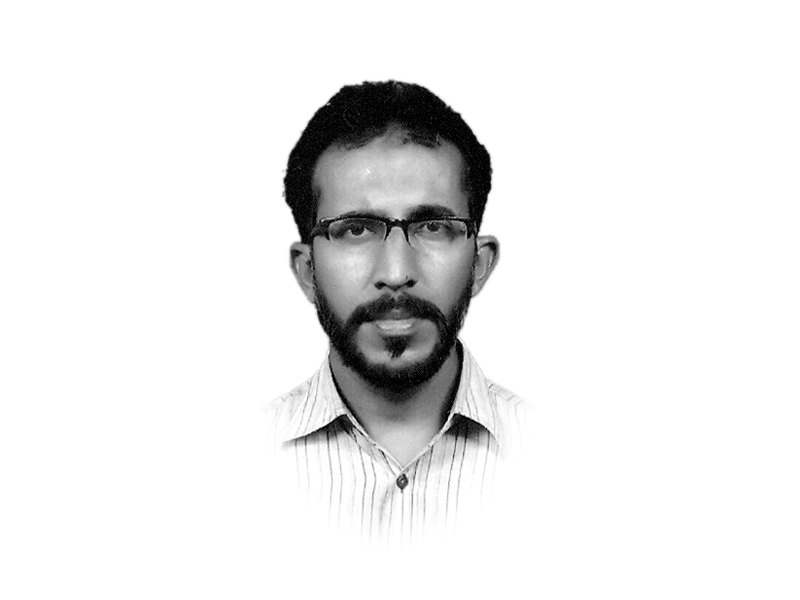 ---
Jorge Luis Borges in one of his brief essay-stories — The Witness — wistfully ponders on the unique moments of history which "die" with the death of their last witness.
"In the course of time there was one day that closed the last eyes that had seen the Christ; the Battle of Junin and the love of Helen died with the death of one man," he writes. On this point, I can't agree more with this enigmatic Argentinian writer, who is one of the forefathers of magic realism.
However, I personally believe that while a vast majority of humanity simply remains a "witness" and dies along with a treasure trove of precious memories, some people transcend and become "the narrator" — that is the artist.
These are the people, who have a gift of depicting — with varying degrees of accuracy and eloquence –what their eyes have seen and the collective human heritage owes a lot to these people.
Dr Muhammad Hamid Zaman is among the narrators who cast a kind and sympathetic glance at the world and its people despite all their apparent conflicts, contradictions and diversities.
Rah Naward-e-Shouq, Dr Zaman's collection of travelogues, begins from the dark, dense forests on the banks of the Amazon River — in the lap of the nature at its most fundamental — and culminates in Jerusalem after spending some moments of eternal peace in the beleaguered mosque of Al-Aqsa.
But between these two poles, this narrator has many real but interesting stories to tell about restless, energy-starved yet disciplined Zimbabwe; poor, underdeveloped but refugee-friendly Uganda and lively, clattering but amnesiac Columbia.
He has tales of hope and courage from the dilapidated and blood stained refugee camps in Shatila; stories of love and separation from aromatic Zanzibar; fables of unsung cultural heroes from convalescing Beirut, and sorry sagas of ethnic cleansing committed under the northern lights of Norway.
His stories may be light-hearted, his stories may be tragic, but they are always interesting. Dr Zaman has a humorous, self-effacing and self-deprecating style and a humility that enable him to see things in a more realistic light.
However, like most narrators, the author of Rah Navard-e-Shouq has his limitations. He is an academic and a researcher who usually looks for universities, museums and libraries wherever he goes.
Despite being an avid traveller, Dr Muhammad Hamid Zaman shows no traces of "Tarar-rian" waywardness — an aspect that makes Mustansar Hussain Tarar's travelogues far more ravishing.
His only weakness is a cup of good coffee that can make him wander the alleys of foreign cities and exotic places which seem to constantly invite him to their mysteries.
Dr Zaman's Rah Naward-e-Shouq presents a nuanced and sympathetic view of the world — the world as seen through the eyes of an academic and a thorough gentleman.
While it is not recommended to form an opinion about the literary stature of a writer based on a single book, we can safely state that this book is a welcome addition to the travelogue tradition in Urdu and that Dr Zaman should further explore and enrich this tradition through his future travels.
Here is some trivia about Rah Naward-e-Shouq for those readers who — despite a proverbial advice — tend to judge a book by its cover.
The book is printed on fine glossy paper. The title page is rather simple, old fashioned but elegant. The text seems to be rather thinly dispersed. And also there is no comment or preface by some known literary figure — a deviation from a common publishing practice.
Published in The Express Tribune, May 16th, 2021.
Like Opinion & Editorial on Facebook, follow @ETOpEd on Twitter to receive all updates on all our daily pieces.