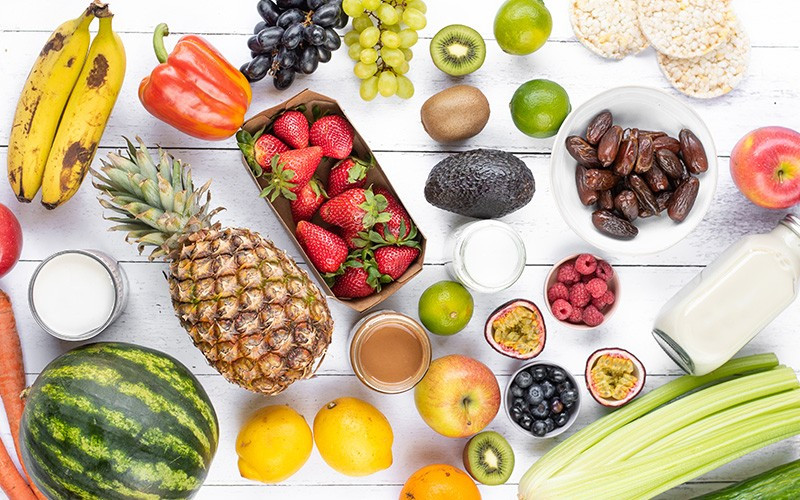 ---
After a long month of prayers and fasting, it is understandable if you want to have a feast on Eid. It is a time of celebration and spending time with loved ones, devouring your favorite dishes and not being afraid to go for seconds. However, the feasting can take a toll on your body and leave you feeling sluggish, tired, and perhaps even bloated. Your body is in dire need of rejuvenation after the barrage of deep-fried foods you have probably consumed, and a detox may become necessary. Detoxing means ridding your body of all the gunk it may have stored over time. The goal is to remove toxins, however, no need to panic if you don't know where to start! Here is a list of detox practices we have compiled with the help of Healthline to keep the bloating at bay and leave you feeling refreshed and ready for a new day!
1. Ditch the deep-fried foods and sugar
It's no secret that a huge amount of sugar and foods dripping in cholesterol are consumed throughout Ramzan, culminating in the great Eid feast. Post-Eid, your focus should shift towards consuming fresh fruit and vegetables. Swap your dessert brownie for a fruit rich in natural sugars that won't harm you as opposed to the refined kind. You will be better off making this practice a permanent fixture in your life, since consumption of too much junk foods can lead to obesity and chronic illnesses such as diabetes in the long run.
2. Drink enough water
Get a large measured water bottle and keep it with you always! Sip on water throughout the day, making sure you have consumed enough water to keep dehydration at bay. Water is your best bet when it comes to flushing harmful toxins out of your body. Not only does drinking enough water keep you from feeling thirsty, but it also aids in digestion!
3. Sweat it out!
It may be the last thing you want to do, but getting active by setting up a regular exercise routine can do wonders for your health and overall mood. Regular exercise reduces inflammation and keeps diseases such as diabetes and chronic heart conditions at bay. Create your own fun little at-home workouts by following fitness videos on YouTube, or just play your favorite tracks and dance to your heart's content!
4. Don't compromise on sleep
Your body needs to recharge, and sleep is necessary for this process to take place. Your body detoxifies itself while you sleep, removing toxins that you may have accumulated during a long and tiring day. Be sure to get to bed early so that you do not have to compromise on the hours of sleep you get each night. It is recommended to get at least 9 hours of sleep each night to stay feeling and looking your absolute well-rested best.
COMMENTS (1)
Comments are moderated and generally will be posted if they are on-topic and not abusive.
For more information, please see our Comments FAQ