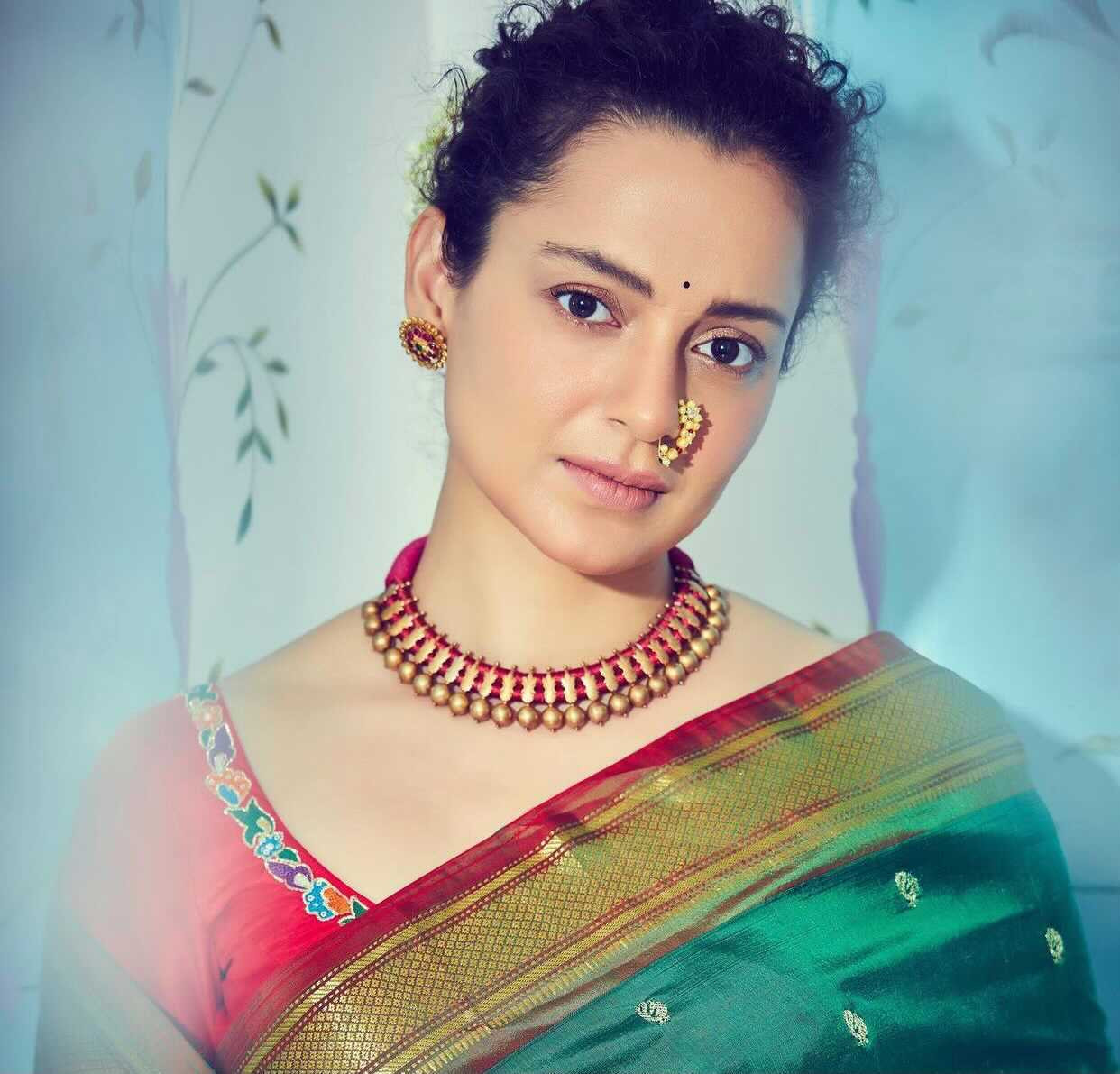 ---
Bollywood actor Kangana Ranaut has been rightfully called out by many over her recent statement regarding Israel's genocide in Palestine. Since the actor has been permanently banned from Twitter, she took to Facebook and Instagram and shared her stance on the matter.
"To save your nation and its people from radical Islamic terrorism is the fundamental right of every nation, India stands with Israel," the actor said. "Those who think terrorism should be replied with dharna, must learn from Israel. They will spread terrorism, if you respond strongly they will cry foul become victims if you do just dharna then they will blast your parliament and five-star hotels also, this is radical Islamic terrorism for you."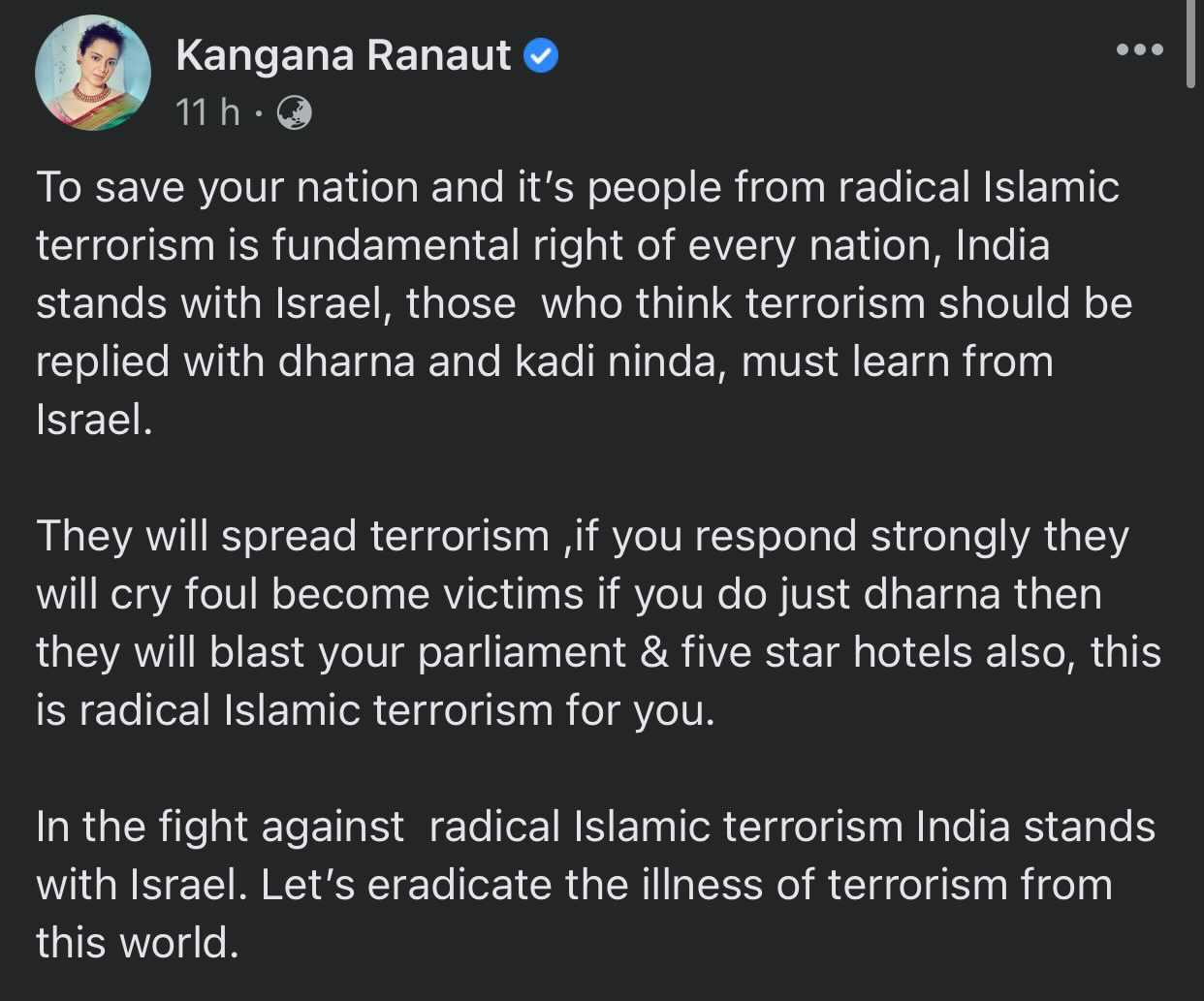 She further shared, "In the fight against radical Islamic terrorism India stands with Israel. Let's eradicate the illness of terrorism from this world."
Soon after her stance, there was an uproar on social media against Ranaut and rightfully so. Many called out the actor for once again inciting violence and not getting her facts right.
Twitterati lamented her stance, which essentially no one really asked for.
Pakistani actors Muneeb Butt and Maya Ali, too, condemned Ranaut's statement. Taking to Instagram, the actors called out Bollywood actor for her take on the matter.
"I feel sorry for you. All I can say is get well soon, Kangana Ranaut. One should have at least some humanity," the Parey Hut Love star shared.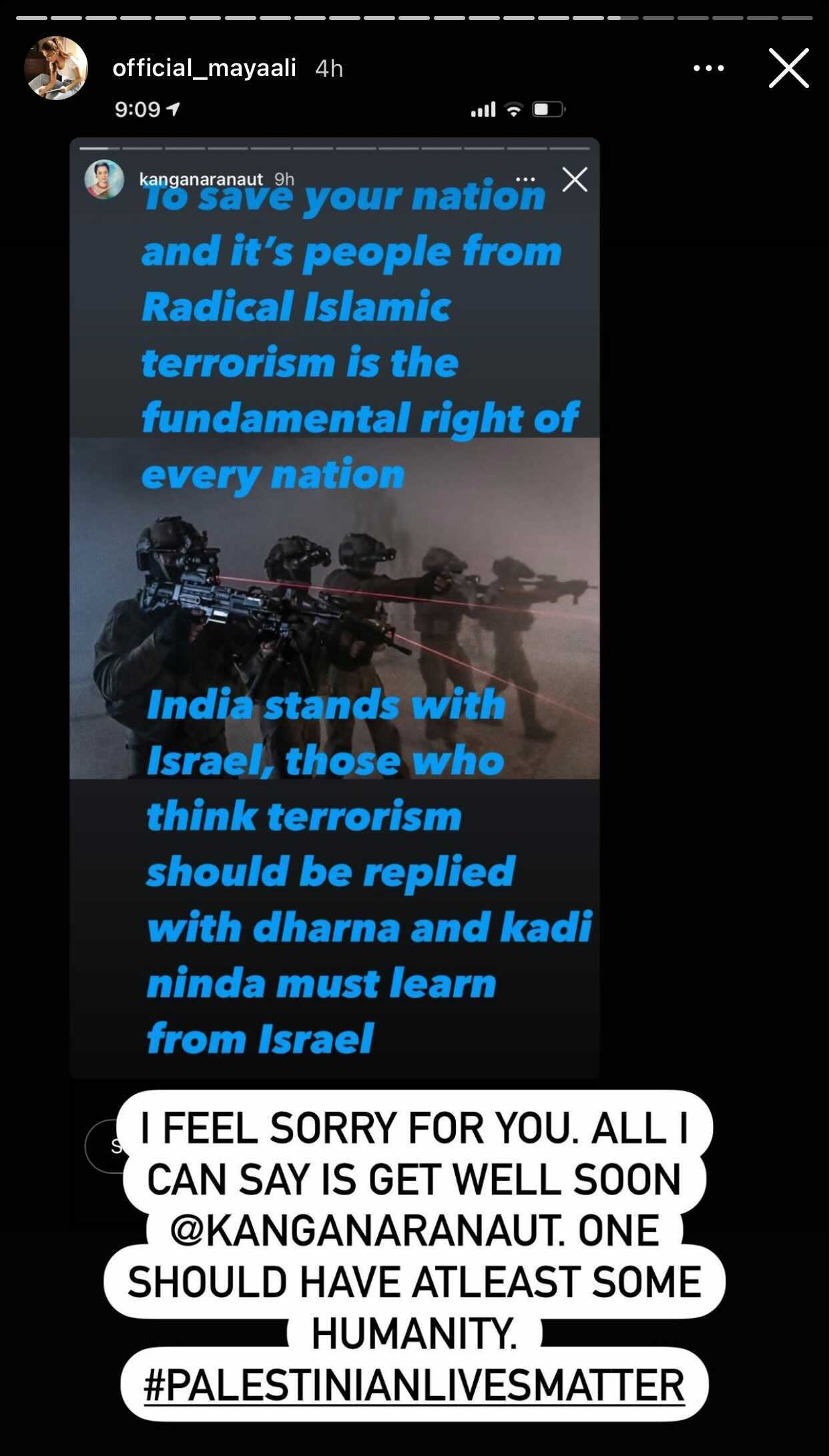 "To sick Kangana, shabash (kudos). Modi, RSS and the right-wing activists inspired by the worst Nazi regime would school us," Butt wrote, adding, "I wonder how much she is being paid by the BJP government to distract their people from Covid disaster their country is facing because of Modi's incompetence as a PM."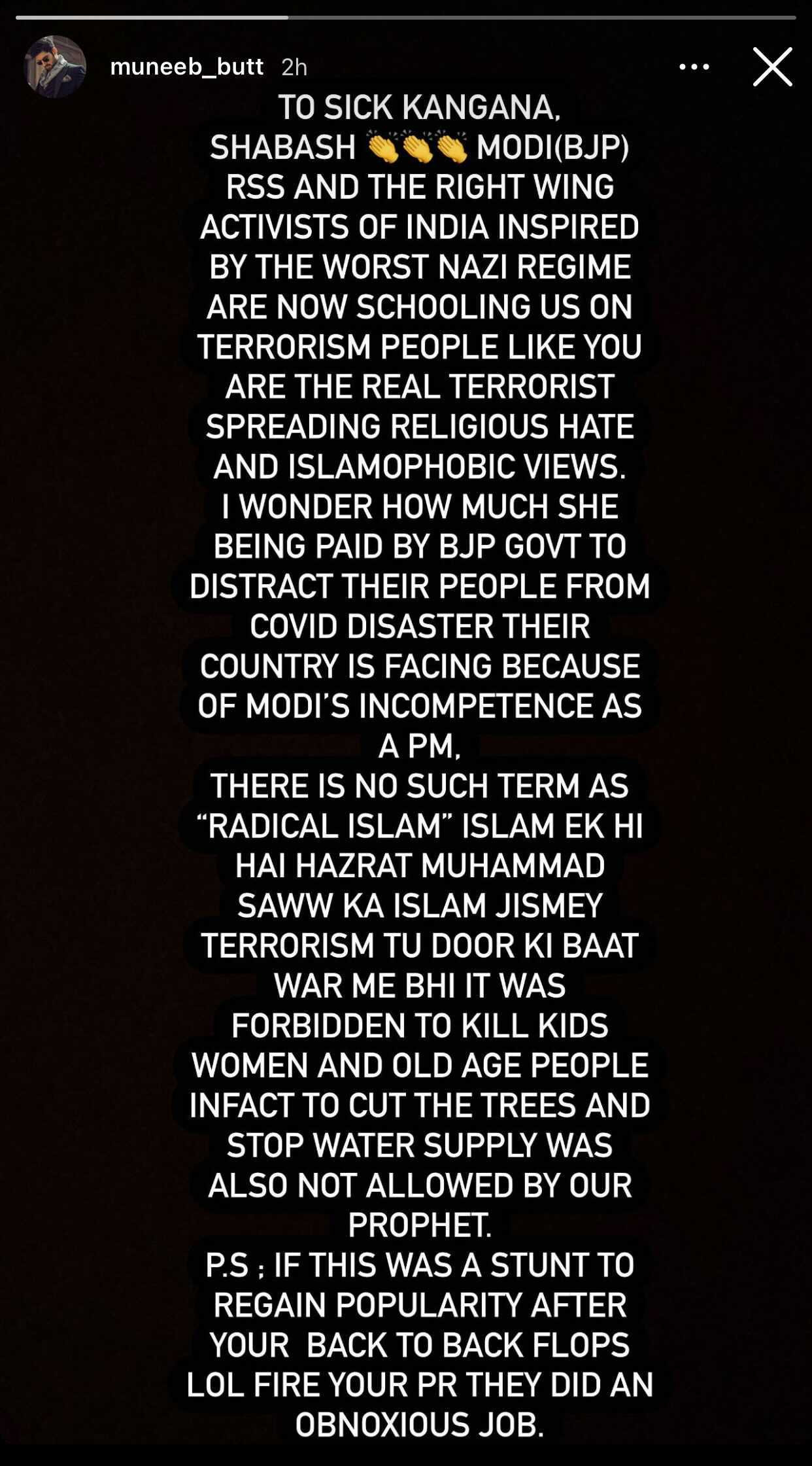 Others have called to report the Simran actor's Instagram and Facebook accounts. Ranaut's statement is violence-inducing and instigating hate, if nothing more.
As of Thursday, at least 49 people have been killed in Gaza since violence escalated on Monday, according to the enclave's health ministry. Six people have been killed in Israel, medical officials said.
Have something to add to the story? Share it in the comments below.