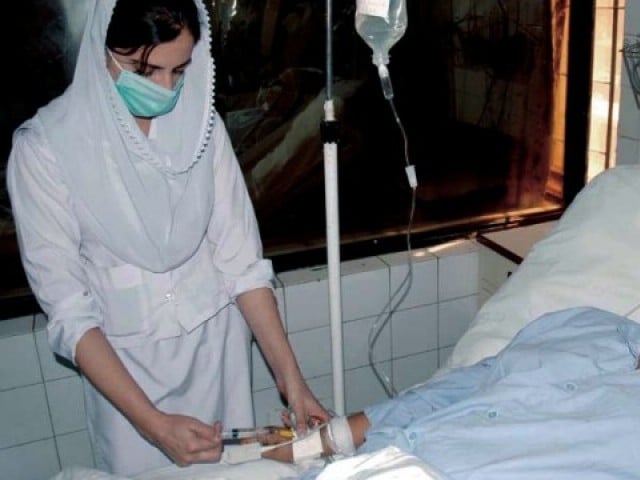 ---
KARACHI:
May 12th is celebrated as the International Nurses Day across the globe. The profession of modern nursing was founded by Florence Nightingale in 1860.
Despite of her family's disapproval for the profession due to societal beliefs of the time, Nightingale pursued nursing and declared it a profession as respectable as any other. International Nurses Day is celebrated to pay homage to Nightingale on her birth date.
Sindh Young Nurses Association President Aijaz Kaleri said on the occasion of International Nurses Day that the paramedical staff and doctors have been serving the humanity in the times of Covid-19 without caring for their own safety. He said that 113 nurses died while fulfilling their duty while 115 others were infected thus far during the outbreak of coronavirus but the government of Sindh didn't pay the allowances, relief package or any other support to the families of deceased nurses.
No Personal Protective Equipment kits were provided to the nurses in Sindh, he claimed.
He said that the World Health Organisation (WHO) has declared 2020 the year of nurses and midwives.
According to the statistics of WHO, 28m people are currently affiliated with the nursing sector worldwide, which is half of the world's medical staff and yet another 5.9m nurses are required to support the global medical system.
Currently there are only three nurses or midwives available for every 1,000 persons in the world.
WHO says that the nurses across the globe suffer from a lack of facilities and benefits.
Though gender equality is an important factor in the nursing sector and 90 per cent of nurses are women, this percentage of the nurses is dominated by the rest of 10 per cent male nurses, who are on leading positions.
Published in The Express Tribune, May 12th, 2021.