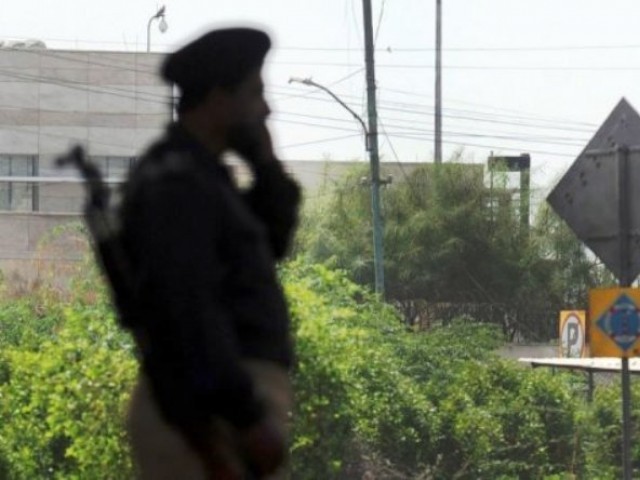 ---
KARACHI:
The police recovered Mohan Lal in an operation in Ghotki's Katcha area on Tuesday, after his appeal for ransom went viral on social media.
The ransom video of Lal, a cobbler who went missing from Ghotki district on Saturday, went viral on social media on Tuesday, prompting the police into action four days after the fact.
Lal, who belongs to the schedule caste Hindu community, left his home in Daharki on May 8 (Saturday) and did not return.
Shortly after, a video surfaced on social media in which a badly beaten and bleeding Lal can be seen making an appeal for his ransom amount in Sindhi. "I'm Mohan Lal. Please arrange Rs50 lac otherwise they will kill me."
A hand, ostensibly of his abductor's, appears in the frame and roughs him up more. A voice is heard saying, in Sindhi again, "To whom are you appealing for ransom. Ask your brother".
Lal then whimpers to his family for help, urging them to arrange the amount as soon as possible.
The cobbler's abductors can be seen hitting him repeatedly with a stick. "Ask your family to share the video as much as they can. Whoever is watching the video also forward it. So they can arrange the money," demands the voice. And Lal, who can be seen sitting on the ground, clothed in a blood stained shalwar kameez, complies.
The video has gained traction on social media, with people demanding of the government to come to the cobbler's rescue. The Ghotki SSP has said that the police are trying to recover Lal.
Meanwhile, Lal's family has appealed to the Sindh chief minister, Sindh IGP and other relevant authorities for his recovery. "We don't have Rs50 in the house to buy ration.
How can we afford to pay Rs50 lacs ransom?" said Lal's minor daughter, speaking to the local media.
Later, Sindh Minorities Affairs Minister Hari Ram Kishori Lal took notice of the video and directed the Ghotki SSP to ensure Lal's immediate recovery. He further directed the district administration to cooperate with the Lal's family and assured the latter that he would remain personally involved in the efforts to recover Lal.
"The elements involved in this heinous act should be brought to justice as soon as possible. Sindh is a land of peace and loving people and ensuring the safety of every citizen here is a top priority of Sindh government," claimed the minister.
*With additional input from APP
Published in The Express Tribune, May 12th, 2021.
COMMENTS
Comments are moderated and generally will be posted if they are on-topic and not abusive.
For more information, please see our Comments FAQ