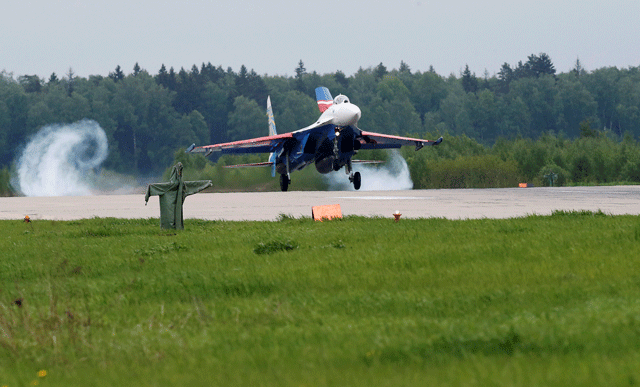 ---
MOSCOW:
Russian fighter jets intercepted French military planes near its airspace above the Black Sea, the Russian National Defense Management Center said Tuesday.
Russian air control systems detected air targets approaching the state border and sent Su-27 fighters to investigate, it said.
After determining that targets were French military Mirage-2000 planes, the Russian jets accompanied the jets until they turned from the Russian border, which was not violated, according to the Center.