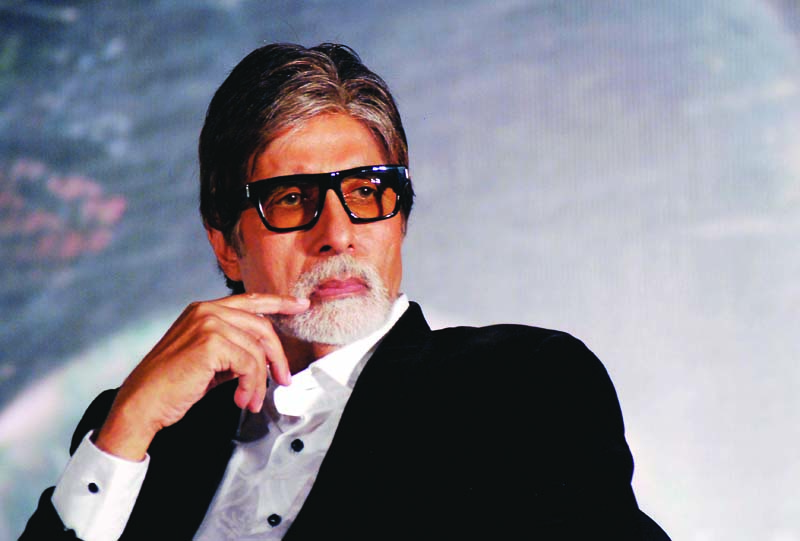 ---
As India continues to be ravaged by Covid-19, members of the film and television fraternity, in the country and beyond, are stepping up in the spirit of social responsibility to play their part in easing the effects of the pandemic on those less privileged. India has been hit hard by a second Covid-19 wave with cases and deaths hitting record highs every other day. With an acute shortage of oxygen and beds in many hospitals and morgues and crematoriums overflowing, experts have said the actual numbers for Covid-19 cases and fatalities could be far higher.
Veteran actor Amitabh Bachchan recently took to his blog to speak about his philanthropic contributions during this difficult time, reported Hindustan Times. He shared that soon his donations to the cause will amount to about INR150 million, and that he will continue doing more after that as well. The superstar wrote, "In this battle against this virus, many have contributed and continue to be resolved in more. The mention in the information circles resounds with the INR2 crore that I donated for the care centre in Delhi for the moment but as days go by the figure of my personal contribution and donation shall be about INR150 million."
Bachchan spoke of how the figure was well beyond his means, but that he would continue his philanthropic efforts, even if it meant reaching into his own personal funds. He added, "Of course, such figures are beyond my means, but I will work and resolve to dig into my earnings for those that need it most and with the kindness of the Almighty have been able to give this amount. In time, if I am able to harness some more of my personal funds I shall not hesitate to contribute more."
To prevent readers from assuming the actor may be undertaking these efforts for good publicity, he wrote, "This is not trumpeting my 'wares'. If at all it can be a motivation for many others to come forward and donate, the amount of misery that one hears and sees could be greatly reduced. "The Kabhi Khushi Kabhi Gham actor listed his contributions on the blog. He spoke of his donations to Bangla Sahib Gurudwara in Delhi where a care centre had been set up, saying that he was pleased it is "operational and works at the very minimum costs and for some, free. The MRI machine along with other ancillary machines are all set which help in the diagnosis of patients suffering; particularly to detect the virus in the lungs."
It was also revealed that the megastar will be taking care of two children who have lost their parents to the virus. He wrote, "The orphanage that is going to look after the two children that I have commissioned to be taken care of is on. The local government has a formal procedure for the adoption process and they have identified the two children who have lost their parents to the virus. They will be giving us the names by tomorrow for the Hyderabad orphanage and shall be given free education from the 1st to the 10th class, along with free boarding and lodging. If either of them turns out to excel they shall be considered for higher studies under the same conditions."
In addition to this, Bachchan helped set up more Covid care centers and also ordered ventilators and oxygen concentrators from abroad. The actor shared a message asking people to come together to fight the deadly virus, saying, "May we all come forward in a display of solidarity and togetherness, to hold each other's hand in this trial and win."
Have something to add to the story? Share it in the comments below.
COMMENTS
Comments are moderated and generally will be posted if they are on-topic and not abusive.
For more information, please see our Comments FAQ