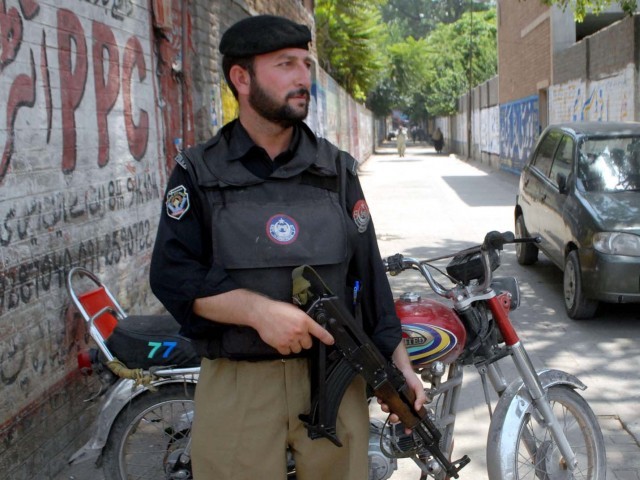 ---
DI KHAN:
Members of the Corona Task Force in 11 districts of Khyber-Pakhtunkhwa (K-P) have not been paid their monthly allowances for the past seven months.
Talking to The Express Tribune an official of the task force said that since last November all the payment of the allowances was stopped by the Health Ministry due to unidentified reasons. When the matter was reported in the media, the provincial government directed the Health and Finance Departments to immediately make the payments.
"The Finance Department released the funds for the payment and members of the Corona Task Force were paid their dues in the 18 districts of K-P but there was still no payment to task force member in 11 districts including DI Khan," he said, adding that due to this the members of the task forces were really worried because they are working day and night for the past one year and their work load has increased manifold since the start of the third wave in the country.
READ Cop martyred in drive-by shooting on police vehicle
"In DI Khan district there are 11 rapid response teams comprising of three members each. A doctor leads the team who is assisted by a supporting doctor and technical staff. They are tasked with collecting 46 samples each day and the target will go up in the coming days. But despite the workload they are not being paid," he said, adding that there were 33 people deployed in Tehsil Dera, Daraban, Kulachi, Paharpur and Purwa alone.
The members of the task force blamed that despite the fact they are on the fore front of the Covid-19 response and they are endangering their own lives each day to serve their countrymen, they are being completely ignored by the Health Department on one or other pretext.
"They say that the Finance Department is not releasing the funds but the interesting thing is that the Health Minister and Finance Minister is the same. Even then the Health Department is short of funds," he said.
"Under the PTI government there is a widespread mismanagement in every department. You can't bring change by tweeting a 100 times per day. You have to work hard for it on the ground," he blamed.
Published in The Express Tribune, May 11th, 2021.