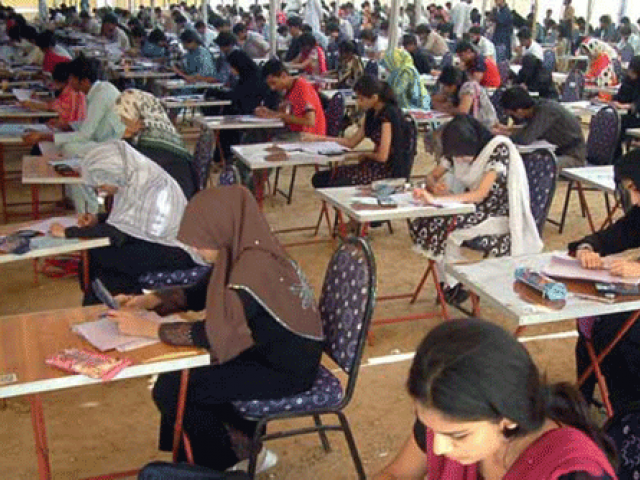 ---
ISLAMABAD:
The Federal Public Service Commission (FPSC) has postponed the written examinations scheduled to be held in May/June due to the severity in the third wave of coronavirus in the country.
According to a notification, general recruitment, final passing out and other examinations have been deferred.
The examinations for the promotion of section officer and appointment by transfer in the officers' management group have also been postponed.
The exams for the appointments in the Survey of Pakistan and confirmation of daily wages employees in the federal educational institutions have also been put off.
The Islamabad High Court had ordered the confirmation of these employees for which written examinations were scheduled in this month.
The FPSC officials said that the new schedule for the examinations will be issued later.
On May 6, the Commission had announced the results of the 2020 CSS written examination. As many as 18,533 candidates appeared out of which only 364 passed the examination.
The passing percentage of the exam was only 1.96%, which is less than the passing percentage of last year. The pass percentage of the exam in 2019 was 2.56%.
According to FPSC, 226 male candidates and 138 female candidates passed the CSS written examinations.