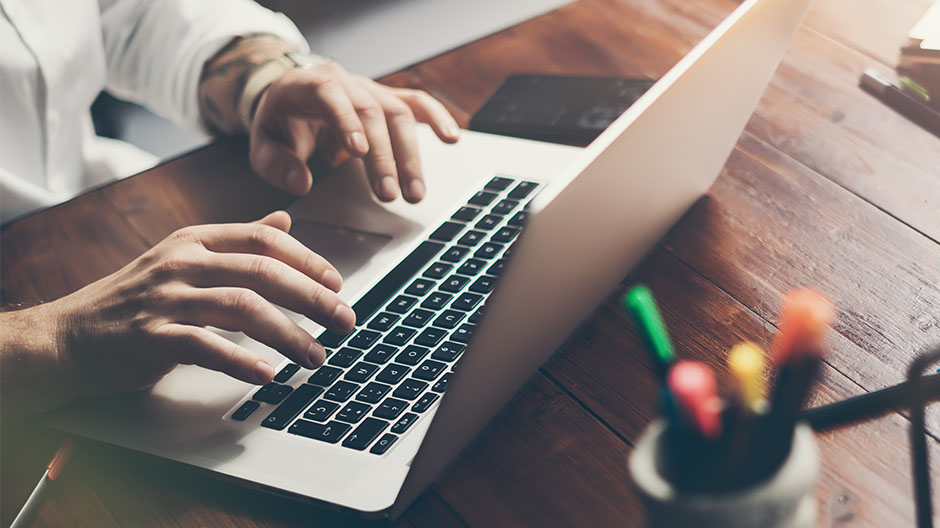 ---
KARACHI:
When the pandemic hit and all outdoor activities were suspended four-year-old Areesh Fatima's parents did not know how best to occupy her time. Their other two children were older and could adapt to the online mode of teaching more easily. But Areesh had hardly spent enough time in physical classes for her to easily switch to online ones.
Her mother, clinical psychologist Saba Farooq, thought it best for Areesh to learn new skills and her father, Osama Habib, who is a software engineer himself, immediately turned to technological skills.
The internet and computers were already ruling our lives before the pandemic and after the coronavirus the significance of the virtual world has only grown.
He began spending more and more time teaching Areesh information technology (IT) skills. Seeing her remarkable aptitude for it, he registered her for the Microsoft exam.
"We [are] training our kids so they may become a source of pride for the country and not a burden on anyone," said Farooq, speaking to The Express Tribune.
And on April 16, 2021, four-year-old Areesh sat for the exam and emerged successful with 831 points.
"It took almost four months for Areesh to memorise everything for the exam," said Farooq. Her daughter has incredible learning and reasoning skills, says the beaming mother. "It is a great moment for us."
Given that Areesh has yet to acquire any formal educational training, her achievement is indeed remarkable.
Work first, play later
"Children should study first and then they may play," says the young Microsoft professional, speaking to The Express Tribune.
READ In a first, lady from Hindu community clears CSS exam
The four-year-old is shy speaking to strangers and during the exam her parents were not permitted to sit with her. "So an invigilator was allowed to sit with her [during the test]," tells Farooq. said. "It was the first time she was sitting with someone who she did not know."
Areesh is also completing her hifz - memorising by heart - of the Holy Quran and her parents have begun imparting informal education to her at home.
"We used the pandemic to teach our kids something extraordinary," says Farooq, adding that parents play a critical role in shaping the future of their children.
Areesh's other siblings share the same work ethic. Their parents allow little time with electronic gadgets. "Our kids have limited access to computers, mobile phones and other electronic gadgets," shares Farooq, adding that her other two children only use the computer for online classes.
Setting new records
"A 4-year-old Pakistani girl from Karachi, Areesh Fatima, has created a history as she has become a Microsoft Certified Professional at such a young age," the Government of Pakistan tweeted from its official Twitter account.
However, neither the provincial nor the federal education departments have reached out, says Farooq. "Areesh is Pakistan's pride and any recognition will certainly encourage other parents to help their children to do something for the country," she opined.
The family has received a soft copy of Areesh's accreditation certificate and expects to receive the hard copy soon.
Meanwhile, appreciation and congratulations have poured in from other corners, including the Arfa Karim Foundation and the Corps Commander.
Published in The Express Tribune, May 10th, 2021.