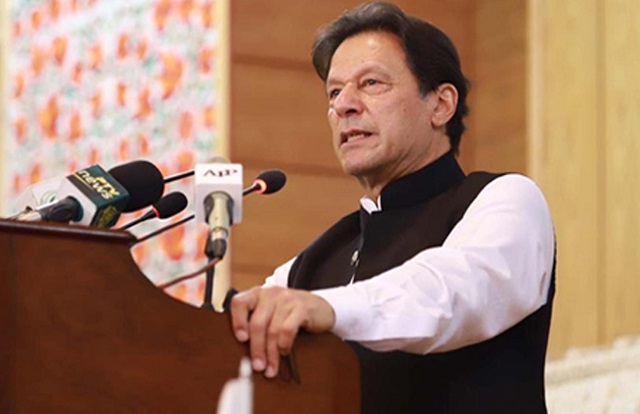 ---
KARACHI:
Prime Minister Imran Khan is keen on promoting tourism in Pakistan. He says by developing the tourism landscape, Pakistan can earn billions of dollars every year from foreign visitors.
Speaking at the recent launch of Kohsar University in Murree for producing tourism workforce, he said that the development of tourism had the potential to receive billions of dollars in foreign direct investment (FDI) every year.
Even though the ongoing third wave of Covid-19 across the globe has dampened prospects of global tourism industry for the second consecutive year in 2021, PM Khan's optimism about attracting FDI in the tourism industry in the near future is not misplaced.
Establishing an exclusive university for teaching and training tourism workers is a laudable step.
However, these are futuristic plans and their success depends on a lot of ifs and buts. For the time being, Pakistan is struggling hard to attract FDI for a variety of reasons. The country obviously needs to revisit the entire spectrum of its foreign investment policy.
In nine months of the current fiscal year, net inflows of FDI into Pakistan have already fallen 35.1% to $1.395 billion from $2.150 billion in the same year-ago period, according to latest statistics of the State Bank of Pakistan (SBP).
The need for boosting FDI inflows has increased as experience shows that foreign portfolio investment evaporates within no time.
In FY18, when interest rate was high, Pakistan had attracted no less than $2.45 billion in government debt securities, but in the very next year (when interest rate tightening stopped), the country witnessed a net foreign divestment of $1 billion in these securities.
Read: Tourism sector alone can repay Pakistan's debts: PM Imran
In FY20 (when interest rate was eased in response to the Covid-19 pandemic), a further net divestment of $241 million took place, the SBP statistics reveal.
It is a separate story, though, that Pakistan is now busy attracting foreign portfolio investment in government debt securities from overseas Pakistanis through Roshan Digital Accounts and so far $1 billion have come into these accounts.
FDI inflows into Pakistan crossed a billion-dollar mark for the first time in 2004. Then they crossed $2 billion the very next year in 2005, shot up past $4 billion in 2006 and hit an all-time-high of $5.6 billion in 2007. Then they slipped to $5.4 billion in 2008 – the last year of Musharraf era – and plunged to $2.3 billion in 2009 – the first year of Pakistan Peoples Party (PPP)-led coalition government.
Since then FDI inflows into the country could never touch even the $3 billion mark and have oscillated between $1 billion and $2.8 billion. In 2012, the FDI hit a 16-year low of about $0.9 billion.
Why is it so?
Admittedly some key determinants like income level abroad, global crisis and even geopolitical developments remain outside of the scope of efforts of the candidate countries for FDI.
However, the countries, aspiring for FDI, can influence such determinants like FDI-friendly socio-political environment, FDI-friendly policies, and sufficient and sustainable economic growth necessary for attracting foreign investment.
Sadly, Pakistan has failed in all these areas. Countries that manage to attract larger volumes of FDI maintain political stability and keep such social evils like intolerance and extremism under check.
FDI inflows into Vietnam more than doubled in the past nine years – from $8 billion in 2010 to $16 billion-plus in 2019. And, what is even more noticeable is except for 2009 when its FDI slipped to $7.4 billion, the FDI inflows into that country have consistently been rising year after year.
We know that the socio-political environment in Vietnam has remained far better than in Pakistan throughout the last decade. We also know that Vietnam has pursued far more FDI-friendly policies in the past 10 years compared to Pakistan.
The country's economic growth has ranged between 5.25% and 7%. In contrast, Pakistan's GDP growth between 2010 and 2019 ranged between 1.6% and 5.2%.
The point is once policymakers in a country make up their mind to attract increasing volumes of FDI, they have to undertake the task of meeting targets under challenging situations and do whatever it takes to meet the goals.
That is never done in Pakistan. Our economic policymaking perennially suffers from short-term targets. Implementation also remains wanting on all counts – from transparency to pushing ahead with efficiency to revisiting the policies.
But that must change now, or else the economic growth will always remain anaemic.
Read more: Pakistan is safe for tourism, business: Japanese envoy
Non-debt creating inflows
By the end of 2020, Pakistan's total external debt and liabilities stood at $115.7 billion or 40.5% of GDP, according to the latest SBP data.
Such a high level of foreign indebtedness will only continue to grow if non-debt creating forex inflows are not augmented. There are three main sources of non-debt creating forex inflows. One is exports, the other is remittances and the third is FDI.
Export growth is next to nothing and needs to be accelerated. But in the foreseeable future, export growth will play a marginal role in boosting inflows of foreign exchange.
This is because our export sector problems are structural in nature, our energy sector issues are structural in nature and labour productivity problem is also structural. A course correction in all these three areas will take many years.
Home remittances are currently growing fast partly due to the crackdown on illegal methods of fund transfer and partly because overseas Pakistanis have been allowed to use remittances for making investment in the country while sitting abroad.
One can hope that the growth in remittances will, therefore, continue for some time. But that alone would not be enough.
Right now, the entire remittances are used to finance trade deficit of almost an equal size. As the economy starts growing, imports are bound to grow as well.
So, even higher volumes of remittances in future would only suffice to cover the trade deficit. That's why it is necessary to find ways for attracting more and more FDI into Pakistan.
The writer is an Electronics Engineer and pursuing Master's
Published in The Express Tribune, May 10th, 2021.
Like Business on Facebook, follow @TribuneBiz on Twitter to stay informed and join in the conversation.