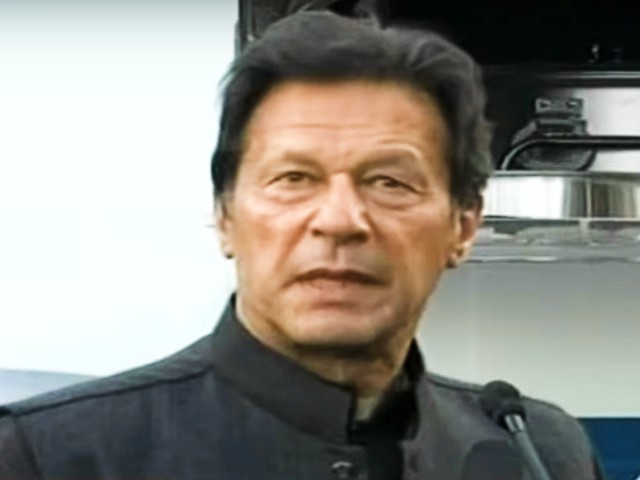 ---
MURREE:
Prime Minister Imran Khan said on Friday that tourism alone can help repay Pakistan's debts if the sector is properly focused upon.
The premier's remarks came while addressing a ceremony after inaugurating the Kohsar University. He would also inaugurate the upgraded TB Sanatorium Hospital in Murree today.
"The establishment of Kohsar University is an important step forward in promoting the tourism sector in the country, as it is the future," he said.
Citing Switzerland's example, the premier said that the country earned $60 billion to $80 billion from tourism and it was only half of Pakistan's northern areas.
"Unfortunately, we did not work on the tourism sector in the past as a result of which the burden of all tourists coming to Pakistan falls on Murree," he said, adding that Murree alone could not take this burden and therefore, it was essential to develop more tourist spots in the country.
Read LUMS students develop tourism app 'Lahori Khoji'
He said the Kohsar University, which would be affiliated with one of the leading international universities to make it a top class university for tourism studies, would prove to be a good initiative in helping people learn how to effectively use the tourism sector.
"Skills-based learning can help people pave a way for a better future," the premier said. He further added that a nation cannot prosper without a good education and aspirations about what it wants to be.
He said he had been around the world but God has blessed Pakistan with things compared to no other country.
"If we realise what blessings Allah has bestowed upon us then we would thank Him all the time. But, unfortunately we take them for granted," he said.
The prime minister, under the clean and green campaign, also planted a sapling during his day-long visit to Murree.
COMMENTS
Comments are moderated and generally will be posted if they are on-topic and not abusive.
For more information, please see our Comments FAQ