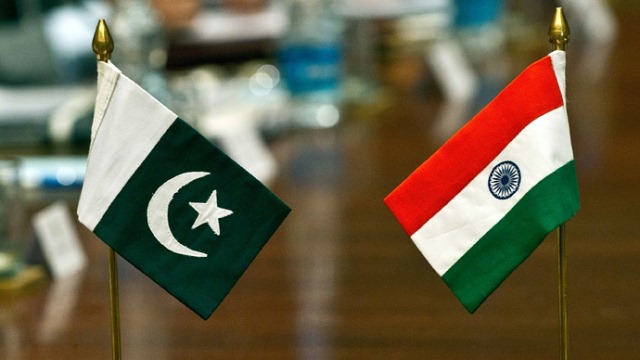 ---
ISLAMABAD:
In this Covid-19 era, one hardly hears any good news. The way the pandemic has licked up the global economy is unprecedented in our living memory.
In the given backdrop, the recent news about India and Pakistan deciding to honour the Line of Control (LoC) ceasefire of 2003 was indeed a pleasant surprise.
I was hoping that the media would be abuzz with it for long. However, the achievement of those who must have laboured for it strenuously did not get as much appreciation as it deserved. The subsequent decision of the Economic Coordination Committee (ECC) to import cotton and sugar from India is a further encouraging development despite the federal cabinet's cancellation of the same later.
The cabinet made trade with India conditional upon withdrawing the abrogation of Article 370 which India unilaterally announced on August 5, 2019. It goes without saying that not only the Kashmiris and Pakistan vehemently rejected the abrogation, but a wider section of India also rose against it.
Read: KSA keen on working to reduce tensions between Pakistan, India: Saudi FM
Few other countries
It may prove to be of some guidance if we analyse how a few other neighbours have handled their political disputes, when it comes to mutual trade and economics. The most apt example is that of China and Taiwan.
China has never recognised any status of Taiwan other than it being its province. However, it has never really attempted to solve the dispute through physical force, either. Also, for the past many decades, they have excellent economic relations, while maintaining their political stance.
Only in 2019, the value of goods' exports from Taiwan to mainland China and Hong Kong was $132 billion while it met 20% of its import needs from China and Hong Kong. Also, Taiwan's investment in mainland China exceeds $150 billion.
Similarly, despite the ongoing tensions between India and China, preceded by even a mini-war in 1962, bilateral trade has continued. In 2020, it was valued at $78 billion. Probably, it was business which kept them in check during their recent standoff.
Russia and Turkey also have a long history of disputes. However, even the downing of a Russian plane in 2015 by the other could not cause any major dent in their relationship. It is because their economic interests are strongly entwined with each other.
Their bilateral trade was valued at $26 billion in 2019. Also, their reciprocal investments have reached $10 billion.
Additionally, Blue Stream and TurkStream gas pipelines (aggregate capacity of 4,500 million standard cubic feet per day) running through the Black Sea from Russia to Turkey further reinforce their bond. Tourism is another strand connecting them strongly with 7 million Russian tourists visiting Turkey annually.
Malaysia and Singapore could not live together. The relationship remained strained for some time even after their separation in 1965. However, their disputes have always remained in check because of their mutual economic interests.
Singapore's trade volume with Malaysia was worth S$108 billion in 2017 along with heading the foreign direct investment (FDI) list in Malaysia. Malaysia and Indonesia also have an uneasy past, however, the bitterness appears to have been overshadowed by the economic bond between the two countries with annual bilateral trade valuing at $20 billion and Malaysia among the top five in FDI inflow into Indonesia.
The above examples teach us that irrespective of their sizes, no one can take any of the concerned countries lightly. Their economic prowess grants them sufficient leverage at every forum – a consequence of giving due primacy to economic interests and the ability of living with conflicts and still developing synergies in parallel.
What is to be done?
Owing to the tension between Pakistan and India, intra-regional trade among Saarc countries amounts to only 5-6%, whereas for Asean countries it is 25%, in EU it is 68% and even in the African Union it is 16%.
Gulf Cooperation Council (GCC) countries have also made phenomenal progress in mutual cooperation despite their frictions such as the one between Saudi Arabia and Qatar.
Kashmir would remain a flashpoint until the matter is resolved by India to the utmost satisfaction of all stakeholders. However, history has taught us that, when nations come into contact in trade and commerce, the synergy soon starts casting its shadow over other aspects.
Therefore, while continuing to drive their political stances, emulating others in economic relations may prove to be more advantageous for the two neighbours instead of maintaining the status quo.
Experts estimate that their bilateral trade can potentially grow up to at least $40 billion in a short time. Some of the areas of synergy can be as follows:
One, Pakistan has great potential in gemstones and jewellery whereas with exports of $29 billion in 2020, India has already developed a robust value chain in the field. This presents a great possibility of mutual growth through joint ventures of various permutations.
Two, coal provides 70% of India's electricity. With coal imports of $23 billion by India in 2019, it can prove to be a sizeable market for Thar coal. Similarly, with annual fertiliser imports of $7 billion by India, synergies can be developed for Thar coal-based fertiliser exports from Pakistan.
Three, with more than 50% of oil and 65% of gas production coming from offshore fields, India has immense experience in offshore drilling and field development. The two neighbours can look for synergies in the said domain.
Similarly, due to its immense oil refining capacity (257 million tonnes), India annually exports petroleum products valuing at $35 billion whereas Pakistan (refining capacity of 14-15 million tonnes) imports around 45% of its requirement from other countries.
Read more: Pakistan offers support to India in Covid fight
The two can look for cooperation in this area, especially when India plans to augment its refining capacity by another 400 million tons by 2040.
Four, connectivity is a major challenge for India in trade with Central Asia. Pakistan can serve as the shortest route to India for trade with the said region. This can also prove to be an optimal source of energy for India, which is targeting to ramp up its GDP to $5 trillion by 2030.
The above ideas may seem quite far-fetched, however, they amply highlight the immense possibilities of mutual trade and consequential economic growth. The future of South Asia is, after all, hinged on how the two nuclear powers carry their responsibility towards peace and prosperity of their masses.
If the latest Human Development Index of the UN ranks Pakistan at 154 with a value of 0.557, India is not placed far above either with a rank of 131 and a value of 0.645.
Norway tops the list with a value of 0.957. These stark numbers should suffice to drive their future priorities.
The writer is a petroleum engineer and an oil and gas management professional
Published in The Express Tribune, May 10th, 2021.
Like Business on Facebook, follow @TribuneBiz on Twitter to stay informed and join in the conversation.