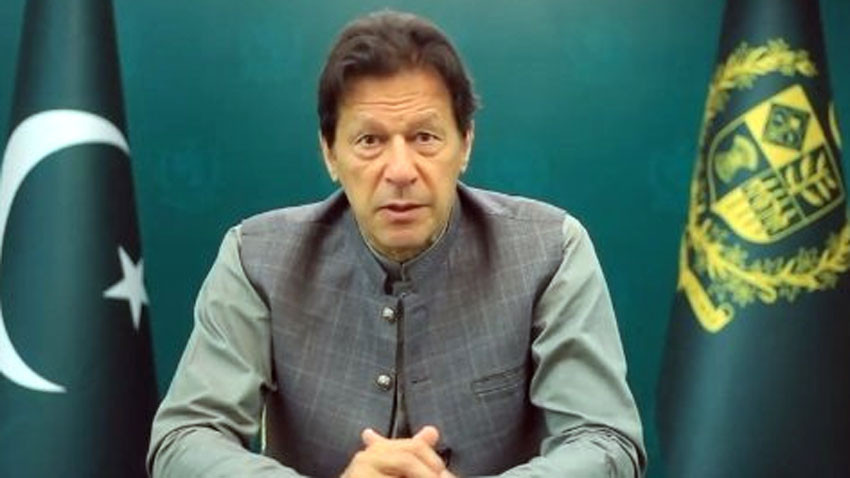 ---
ISLAMABAD:
Prime Minister Imran Khan took to Twitter on Sunday to condemn the Israeli police's attack on Palestinian worshippers at Jerusalem's Al-Aqsa Mosque on Friday. The premier also offered his support to the Palestinian people.
In his message, the premier also urged the international community to take immediate action to protect Palestinians and their legitimate rights.
Strongly condemn Israeli Forces' attack esp during Ramazan on Palestinians in Qibla-e-Awaal, Al-Aqsa Mosque, violating all norms of humanity & int law. We reiterate support for Palestinian ppl. Int community must take immed action to protect Palestinians & their legitimate rights

— Imran Khan (@ImranKhanPTI) May 9, 2021
The Israeli police fired rubber bullets and stun grenades towards rock-hurling Palestinian youth amid growing anger over the potential eviction of Palestinians from homes on land claimed by Jewish settlers.
At least 205 Palestinians and 17 officers were injured in the night-time clashes at Islam's third-holiest site and around East Jerusalem, Palestinian medics and Israeli police said, as thousands of Palestinians faced off with several hundred Israeli police in riot gear.
Read Israeli police, Palestinians clash at Jerusalem's Al-Aqsa, scores injured
The tweet echoed the statement released by the Foreign Office on Saturday condemning the attack: "We pray for the speedy recovery of the injured, reiterate our steadfast support to the Palestinian cause, and once again urge the international community to take prompt action to protect the Palestinian people."
Tensions have run high in the Sheikh Jarrah area all through the week as Israeli settlers swarmed in after an Israeli court ordered the eviction of Palestinian families.
Al-Aqsa is the third-holiest site for Muslims. Jews call the area the "Temple Mount" and claim it was the site of two Jewish temples in ancient times.
Israel occupied East Jerusalem, where Al-Aqsa is located, during the 1967 Arab-Israeli war. It annexed the entire city in 1980, a move that has never been recognised by the international community.