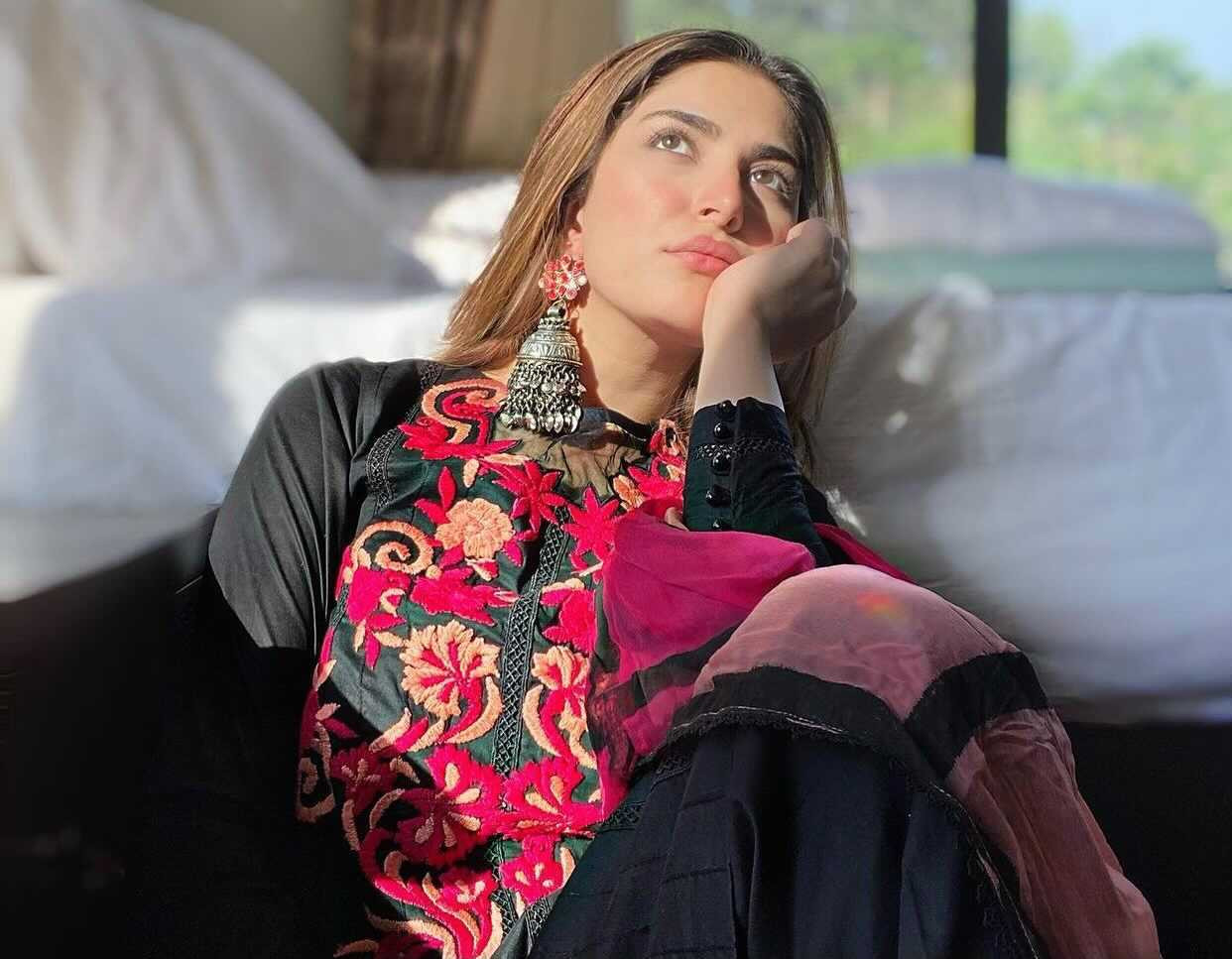 ---
Clashes erupted between Palestinian protesters and Israeli police outside the Old City of Jerusalem on Saturday as tens of thousands of Muslim worshippers prayed at the nearby Al-Aqsa Mosque on Islam's holy night of Laylat al-Qadr.
Palestinian youth threw stones, lit fires and tore down police barricades in the streets leading to the walled Old City gates as officers on horseback and in riot gear used stun grenades and water cannons to repel them. Soon after the events of the night unfolded, many took to social media and express anger and shock over Israel's atrocities. Celebs such as Asim Azhar, Hamza Ali Abbasi, Naimal Khawar Khan, Farhan Saeed, Feroze Khan among others called out the barbaric takeover by Israel's forces in the Holy place.
"I am sickened and disgusted. How can you attack a place of worship and attack defenseless worshippers?" the Ghalat Fehmi crooner tweeted, adding, "And yet again, the world will stay silent on Israel's continuous oppression of Palestine. Ya Allah reham!"
"Imagine this happening to you! To your brother, husband, mother, to your children! How would you feel?" Naimal asked. "Please share as much as you can. Palestine needs us to speak up right now!"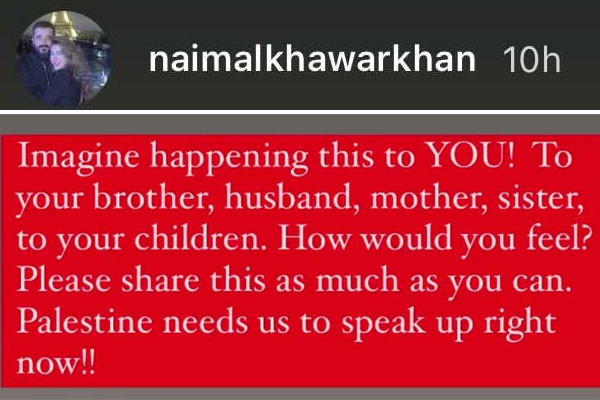 Singer and actor Farhan Saeed was 'shocked' over deafening silence. "The world's deafening silence is criminal! How can the international community sit back and watch this happen? This IS terrorism!" he lashed out.
Following the hashtag, #IsraeliAttackonAlAqsa, Feroze Khan lent support to the Palestinians, while Sami Khan wrote, "This is unacceptable."
However, actor Hamza Ali Abbasi had a different take on the matter. Taking to Twitter, the Alif star shared that the ongoing 'the painful humiliation/suffering of the Muslim world is a result of us Muslims striving and idealizing for global political dominance instead of fulfilling our actual purpose as per Quran: To understand/implement God's msg in our life by self-correction and deliver it to the world."
Many social media users called out the actor for his take on the matter. A user, Suhaib J Ahmed, wrote, "I don't get this at all. We should all strive to be better Muslims. But you are blaming the victim here. Are the Palestinians trying to get "global political dominance"? How about the Kashmiris, Uighurs, Rohingya? Will the oppression just stop? BLAME THE OPPRESSORS!"
Another one shared, "To relate this thought with the people of Palestine and Kashmir is simply ignorant. They don't know any politics and dominance. They know only suffering. Bhai ghar pe qabza hua ho to uski waja kamzori hoti hai, dominance nai (If someone takes over your house, the reason would be helplessness, not dominance."
"Good thing no one really cares what you think on this issue, or any issue for that matter," said another user, while another penned, "Imagine blaming the oppressed for their oppression in the guise of spirituality and religion."
At least 80 people were injured, including minors and a one-year-old, and 14 were taken to hospital, the Palestine Red Crescent said. Israeli police said at least one officer was hurt.
"They do not want us to pray. There is a fight every day, every day there are clashes. Every day there are troubles," said Mahmoud al-Marbua, 27, speaking near the Old City's Damascus Gate. Pointing to police chasing youths and firing thunder-flashes at them, he added: "Look how they are firing at us. How can we live?"
Tensions have mounted in the city throughout the Muslim holy month of Ramazan, amid growing anger over the potential eviction of Palestinians from Jerusalem homes on land claimed by Jewish settlers. In the Palestinian Gaza Strip, hundreds of protesters gathered along the border with Israel. The Israeli military said the crowds threw burning tyres and firecrackers toward the troops.