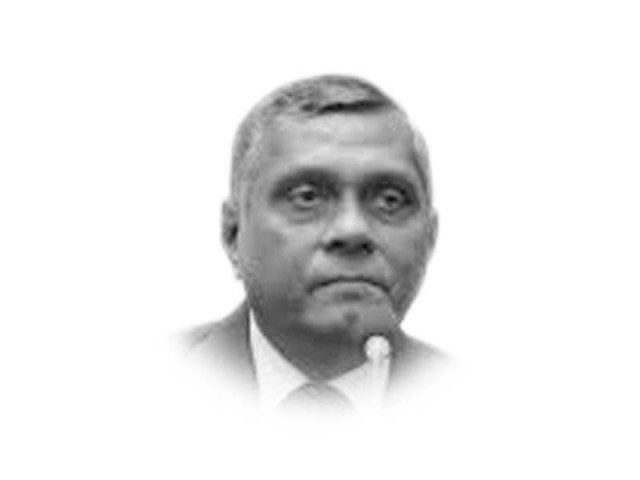 ---
On April 30, an overwhelming majority of European Parliament members passed a resolution which urged the Council of Ministers of the European Commission to review the GSP-plus status — granted to Pakistan in 2014 — in retaliation to what it alleged the targeting of religious minorities in the country under the cover of blasphemy laws. The European Parliament, which represents all 27 EU members states, also reprimanded Pakistan on what they say a campaign launched against the French ambassador in Islamabad and termed it unacceptable. Earlier in February 2020, the European Commission had extended the Generalized Scheme of Preferences Plus, or GSP-plus, status for Pakistan till 2022.
Whether or not one agrees to the contents of the resolution passed by the European Parliament, it reflects larger consensus among its members against what they called mistreatment of religious minorities in Pakistan and letting extremist groups to carry out in violence in the name of religion. It seems Pakistan is facing a double jeopardy — the lingering Financial Action Task Force (FATF) threat, and the call for withdrawal of the GSP-plus status. Removal of that status will result in withdrawal of duty-free access of our exports to EU countries — something that will translate into losses worth billions of dollars.
The two-pronged threat may cause a lethal damage to our economy and its fragile balance of payments position. Attack on the sovereignty of Pakistan is growing with each passing day with a covert purpose of harming its state structures and its military power, particularly its nuclear arsenal. Can Pakistan withstand pressures which augment its double jeopardy? What are the possible options to deal with the concerns of the European Union concerning religious extremism and minorities? How Pakistan can deal with the fault-lines which are deepening by the day, particularly in the realm of the economy and the radicalisation of society?
Pakistan's FATF and GSP-plus woes have to do with multiple factors ranging from failure to eradicate terrorism, religious extremism and violence. The European Parliament resolution may well be seen as interference in Pakistan's internal affairs, but one does need to look into its hows and whys. While there was prior knowledge of the European Parliament holding debate on a resolution against Pakistan, why adequate networking and lobbying was not done by Islamabad through diplomatic channels to thwart the move?
When, in 2013, the EU had granted GSP-plus status to Pakistan, as a matter of policy it was made clear that adherence to human rights, democracy and respect of rights for minorities need to be ensured. The grant of the status is conditional and a recipient state must comply with the requirements in this regard. When recently, the European Parliament passed a non-binding resolution urging the Council of Ministers of the European Commission to temporarily withdraw the GSP-plus status to Pakistan, it meant that they claim to note Pakistan's non-compliance with conditions and requirements. Pakistan can certainly approach EU for revisiting the resolution passed by 622 votes in favour and 3 against. But, it will be an uphill task because by and large there exists a firm consensus among European Parliament members that Pakistan has violated the terms and conditions of the GSP-plus status and it needs to be withdrawn.
One can figure out three main options for Pakistan to deal with the deepening double jeopardy related to FATF and the GSP-plus status.
First, Pakistan may use diplomacy and networking to convince EU high-ups about the unfair and unreasonable position taken by the European Parliament on the GSP-plus status to Pakistan. But the problem is that the European Parliament members appear to have done enough homework to prove that Pakistan has committed violations on human rights, persecution of minorities and freedom of the press. Those who advocated that the GSP-plus status to Pakistan should be temporarily withdrawn came up with facts and empirical evidences. Certainly, EU is not bound to continue providing duty-free access to Pakistani exports when it is alleged by the European Parliament that Islamabad has failed to comply with the terms and conditions for the award of the GSP-plus status. Therefore, diplomatic and political options for Pakistan to convince EU to change its position are unlikely to work.
The situation is similar to the conditional award of US military and economic aid to Pakistan under the Pressler amendment which committed the American president to certify every year that Islamabad does not possess a nuclear explosive device. In October 1990, American President George H Bush didn't certify to Congress about Pakistan not possessing a nuclear explosive device and the US aid was suspended. But while the suspension of the American aid under the Pressler amendment hardly cost Pakistan one billion dollars a year, withdrawal of duty-free access of Pakistani exports to the EU markets would give the country more than six billion dollars a year hit.
Second, as mentioned in the BBC report on the European Parliament resolution, the only way Pakistan can cope with the implications of a GSP-plus status withdrawal is by putting its own house in order — which means ensuring economic and political stability in the country along with the rule of law, good governance and accountability. Had Pakistan been economically strong and politically stable, the European Union withdrawing duty-free access for Pakistani exports wouldn't have mattered. When a country is economically and politically fragile and its elites are not willing to sacrifice their comfort zones to protect the country's sovereignty, it is bound to face external pressures and challenges. The EU leadership knows very well that in a given situation, Pakistan is not capable of effectively dealing with the aftermath of the withdrawal of duty-free access. Hence, one can observe growing confidence on the part of the EU and the West in snubbing anti-France campaign in Pakistan and religious fanaticism covertly supported by some members of parliament both from the treasury and opposition benches. If Pakistan fails to put its house in order and continues to appease extremist elements, today it is EU, tomorrow it will be FATF, and then somebody else.
Third, in order to prevent further embarrassment at the international level, the state of Pakistan must ensure zero tolerance towards extremism, terrorism, violence and intolerance. There should be no patronisation of groups who take the law into their hands, target minorities, and seek to impose their own way of life under the cover of the religion. Such elements should rather be held accountable. Only then can Pakistan effectively deal with the double jeopardy that if faces today.
Published in The Express Tribune, May 9th, 2021.
Like Opinion & Editorial on Facebook, follow @ETOpEd on Twitter to receive all updates on all our daily pieces.
COMMENTS
Comments are moderated and generally will be posted if they are on-topic and not abusive.
For more information, please see our Comments FAQ