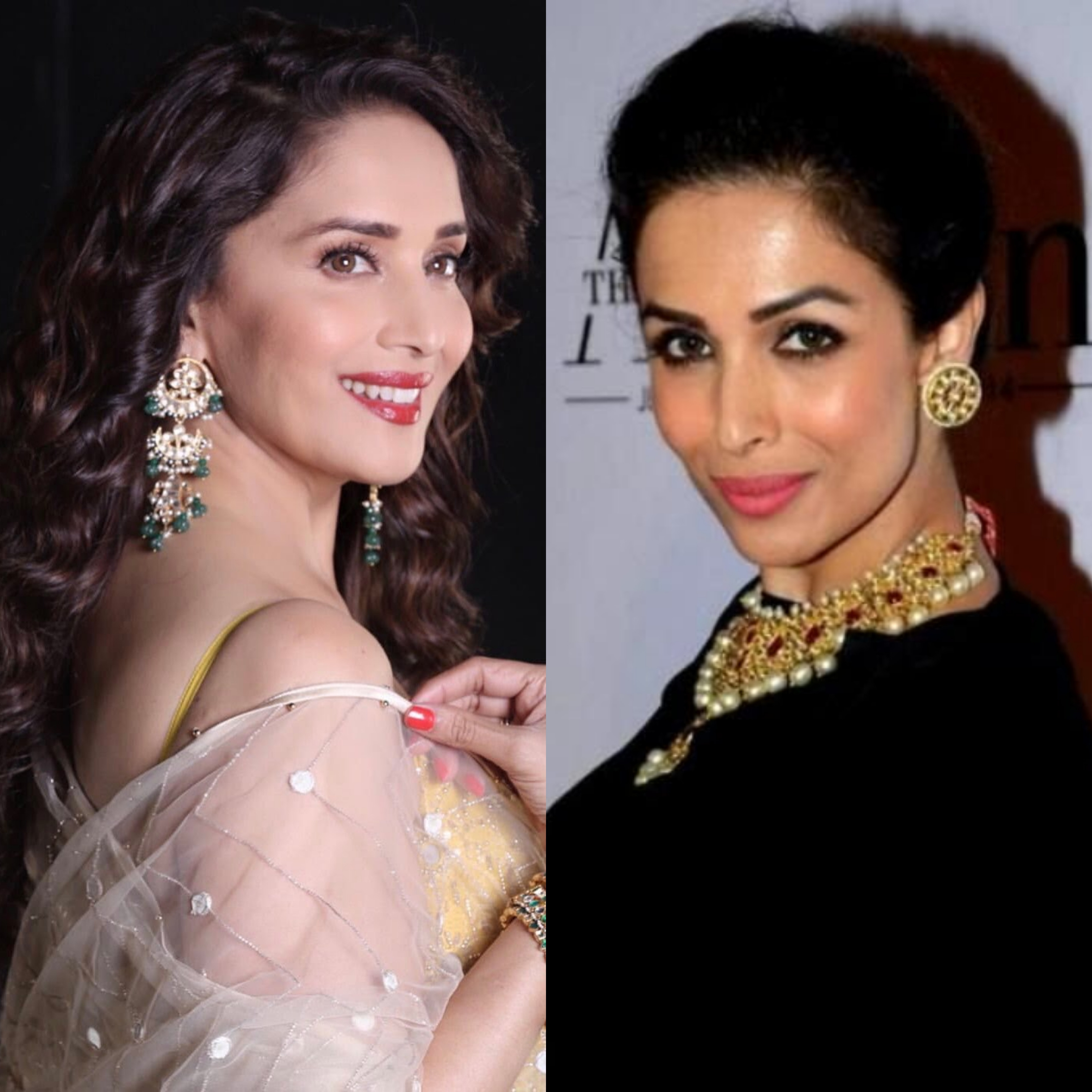 ---
With the Covid-19 storm continuing to rage across India and many prominent celebrities like
Deepika Padukone and Kangana Ranaut testing positive for the virus, several other members of the Indian film and television fraternity have taken to social media to speak to fans about the unfortunate situation, trying to do their part in spreading useful information about health services and practices to maintain good immunity.
Malaika Arora, who often talks about yoga and her workout routines online, recently took to her Instagram stories to share a simple and handy health hack that can help people improve one's lung capacity. The actor revealed a straightforward breathing exercise that people can practice safely at home and which does not need any extra equipment. Posting the video, she urged all viewers to try the routine daily in order to improve their lung health, which is incredibly important when it comes to respiratory infections such as Covid-19.
The video showed a red ball slowly circling a picture of a pair of lungs. For the exercise, a
person has to hold their breath for the amount of time it takes the ball to do anywhere between one to 10 rounds. The text on the video read, "Hold your breath for the red ball to spin two times, which is normal lungs, five rounds for strong lungs, 10 for superhuman lungs."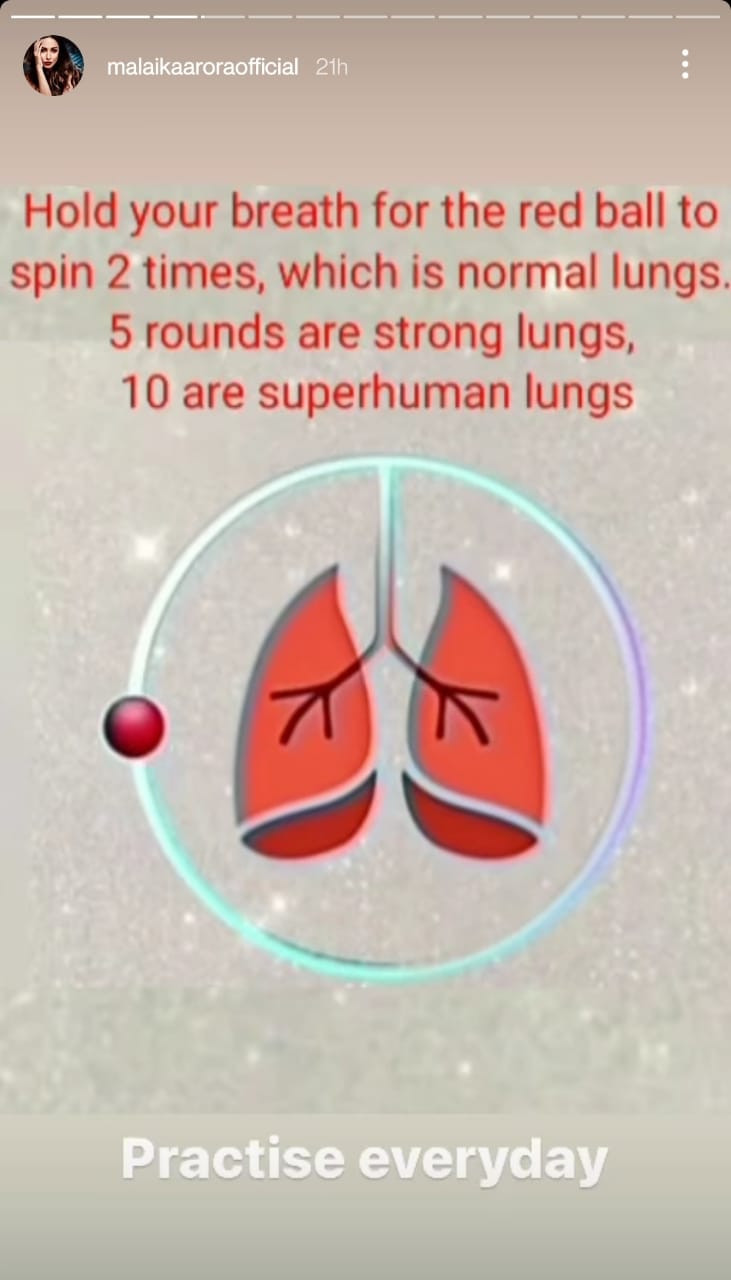 Malaika has been practicing caution by double-masking and maintaining social distance at all times, and also urged her fans to do the same. She recently received her first dose of the
Covid-19 vaccine as well.
In a similar act of social responsibility, actor Madhuri Dixit also took to her Instagram to share valuable information relating to the pandemic with her followers. The Devdas starlet shared a video of essential items that one should have to take care of loved ones and themselves at home and to practice caution. "In the Covid-19 days, it is very essential to have these objects in the home. Hand sanitiser, thermometer, Pulse Oxy or Oximeter to measure the oxygen levels of the patient who is extremely ill and has cough or cold."
Dixit held up the various items to the camera in the video one by one, going on to add,
"Gloves for each person and if you are using homemade mask - then use two face masks or else one N95 mask." She captioned the video, "What's needed at home for COVID care? Stay Home, Stay Safe."
COMMENTS
Comments are moderated and generally will be posted if they are on-topic and not abusive.
For more information, please see our Comments FAQ