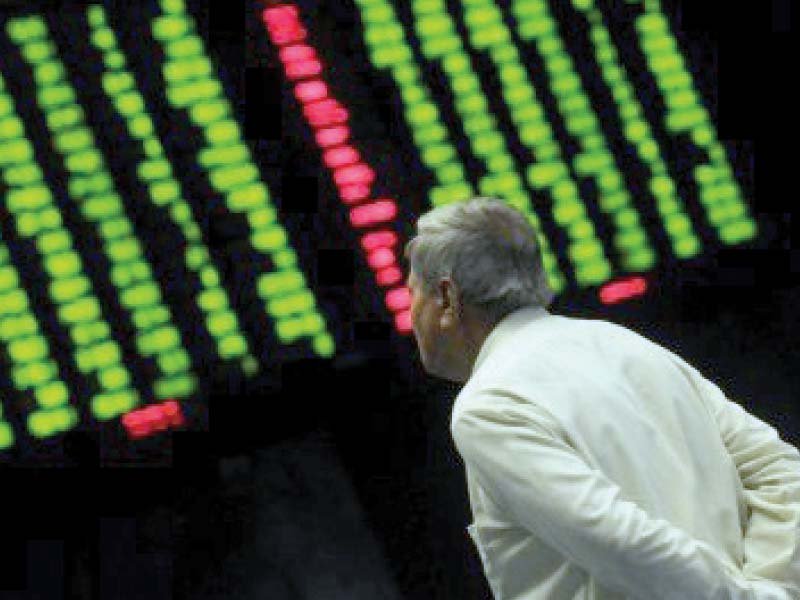 ---
KARACHI:
The Pakistan Stock Exchange (PSX) recovered during the short trading week with a gain of 2.1% after two weeks as a spate of positive developments helped the benchmark KSE-100 index surge 912 points to settle at 45,174.67 points.
Trading kicked-off on a negative note on Monday as inflation numbers dampened investor's confidence. According to data announced by the Pakistan Bureau of Statistics, the inflation reading skyrocketed to 11.1% in April.
Moreover, the benchmark KSE-100 index maintained the downtrend due to news that the government had decided to close all businesses during 10-day long Eidul Fitr holidays, which forced investors to trade cautiously as they avoided taking fresh positions.
However, the market took a breather on Tuesday snapping a five-day long bearish trend and recovered nearly 500 points on back of a slight decline in the daily number of Covid-19 cases across Pakistan. After a harrowing two weeks, the daily virus cases slowed down and fell below the 4,000 mark on Monday, which provided the much needed break to the market and encouraged investors to assume fresh positions.
Owing to a prolonged bear run, stock prices had fallen to attractive valuations and market participants capitalised on the opportunity to cherry-pick stocks.
The uptrend continued in the following two sessions as news of partial release of payments to independent power producers (IPPs) by the government aided the rally at the bourse.
Read: KSE-100 rises ahead of long break
Moreover, encouraging cement sales data for April 2021 - which showed a double-digit growth on a year-on-year basis - and the news that Finance Minister Shaukat Tarin was expected to prepare a growth-oriented budget for the upcoming fiscal year both acted as catalysts in bullish trend.
Despite the optimism continuing on the last trading day the market struggled between the green and red zones. Investor sentiment kept on fluctuating ahead of long holidays - May 8 to May 16.
The market remained closed on Friday on account of Jumatul Wida.
Average daily traded volume dropped 45.48% week-on-week to 368 million shares while average daily traded value decreased 47.3% week-on-week to $200 million.
In terms of sectors, contribution to the upside was led by power (3.8%), oil and gas marketing companies (2.8%), cement (2.2%), fertiliser (2%) and automobile (1.8%). On the other hand, sectors that contributed negatively included textile composite (1.2%), refinery (0.2%) and chemical (0.2%).
Scrip-wise, major gainers were Bank Alfalah (9.5%), Kot Addu Power Company (6.7%), Packages Limited (6.5%), Systems Limited (6.1%) and Honda Atlas Cars (5.8%), meanwhile, negative contributors were led by Feroze1888 Mills (9.3%), Gatron Industries (5.1%) and HBL Growth Fund (4.3%).
Foreigners turned net buyers this week as they accumulated stocks worth $1.04 million compared to a net sell of $13.1 million last week. Major buying was witnessed in corporates ($0.95 million). On the domestic front, selling was reported by insurance ($3.36 million) followed by banks ($3.13 million) and individuals ($2.59 million).
Among other major news of the week; trade deficit widened by 21.6% year-on-year in 10MFY21, FBR collection during April- 2021 was recorded at Rs384 billion, up 57% year-on-year, SBP reserves fall $830 million and local oil sales in April 2021 witnessed 57% growth.