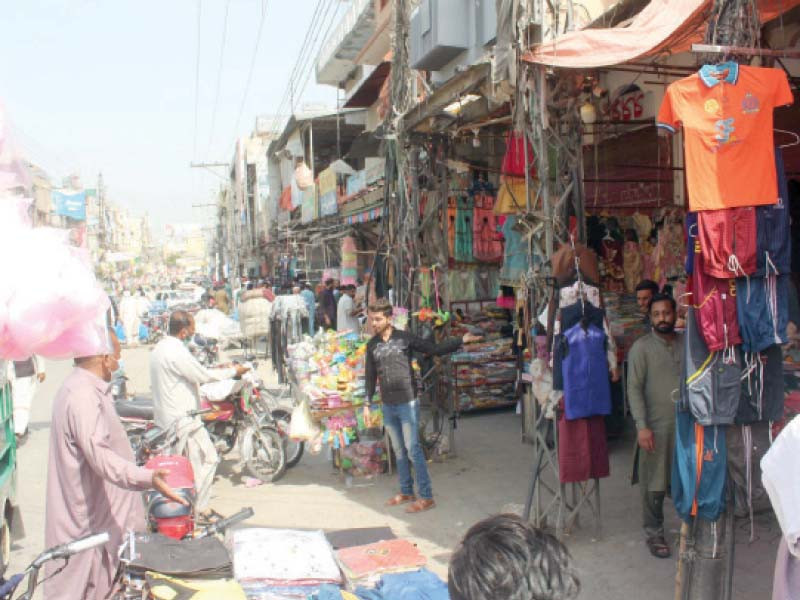 ---
RAWALPINDI:
A plan has been finalised to ensure complete lockdown in Rawalpindi during the Eid holidays, according to district officials. The officials said that the police would set up five pickets to prevent tourists from reaching Malika Kohsar Murree and other tourist sites in the Rawalpindi division.
The personnel deployed at the pickets will monitor citizens leaving Rawalpindi as they would not be allowed to re-enter until the end of the holidays. The district officials said that during Eid holidays, all recreational places including Murree, Kotli Satyan etc as well as public parks will remain closed. District officers will remain present in the field during the Eid holidays to ensure the lockdown is enforced.
All other recreational sites including beaches, public parks and natural sites will also remain closed for tourists. According to the National Command and Operation Centre (NCOC) notification, Eid-ul-Fitr holidays will be observed from May 8 to 16 during which all markets and commercial centres of Rawalpindi will remain shut.
However, entities dealing in essential services including grocery stores, clinics, medical stores, vaccination centres, fruit and vegetable shops, chicken and meat shops, bakeries, petrol pumps, food takeaways and other such establishments will be exempt from these restrictions. Rawalpindi district officials said that no person will be allowed to visit any tourist sites during prolonged holidays while the bookings of hotels and tourist spots have been cancelled on the said dates.
READ Capital shuts down to contain virus
There will also be a ban on movement on Chand Raat, the night before Eid with no last-minute shopping or the traditional applying of Henna. Inter-provincial and intercity public transport will remain suspended with travel by private means will be allowed but with only 50 per cent occupancy capacity of the vehicle. Special Eid trains will only be operated till May 7 to reduce the influx of passengers at railway stations.
The government would ensure an uninterrupted power supply on all three days of Eid-ul-Fitr. The district officials urged the people to behave like responsible citizens and comply with the government's orders for their safety.
Traffic plan
All arrangements relating to the week-long Eid holidays cum lockdown have been completed by the Rawalpindi City Traffic Police (CTP) According to the duty officer, additional traffic police personnel will be deployed at all entrances and exits as well as transport stands to enforce the government's lockdown orders in Rawalpindi. It will be mandatory for drivers and passengers to wear face masks during the journey.
CTO Rai Rai Mazhar Iqbal has issued orders to all circle DSPs for performing duties with teamwork, coordination and hard work. He said the traffic personnel who performed their duties earnestly without caring about extreme weather conditions would be encouraged at all levels. He also urged transporters to implement SOPs to get rid of the coronavirus. The CTP asked them to cooperate with the traffic police to avoid getting into any legal trouble.
COMMENTS
Comments are moderated and generally will be posted if they are on-topic and not abusive.
For more information, please see our Comments FAQ