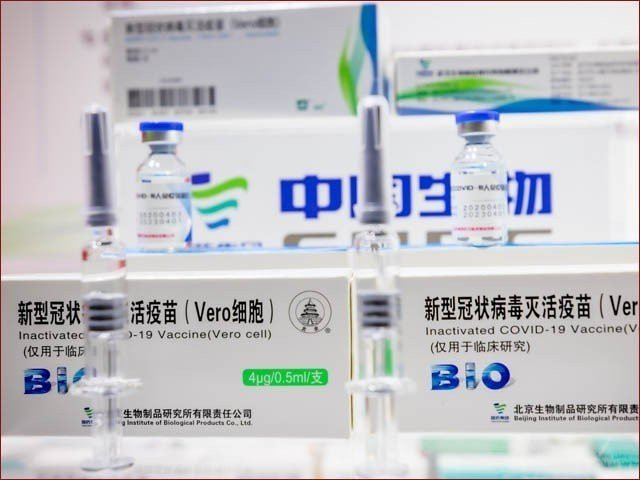 ---
The second batch of Covid-19 vaccines assisted by the Chinese People's Liberation Army (PLA) was delivered to the Pakistan Army on May 6, the China Military Online (CMO) reported on Friday.
According to CMO, the vaccines were provided with the approval of the Central Military Commission (CMC) for the implementation of "President Xi Jinping's declaration on making China's Covid-19 vaccine a global public good".
Pakistan Army received the first batch of the vaccine from the Chinese PLA on February 8, becoming the first foreign military to get the Covid-19 vaccine assistance from the Chinese military.
Meanwhile, the first batch of China's CanSino Covid-19 vaccines which Pakistan purchased in bulk had been transported to the country, a spokesperson of CanSino Biologics told Xinhua.
Read more: First batch of CanSino Covid-19 vaccines arrives in Pakistan
Having arrived in Pakistan a couple of days ago, the bulk vaccines would be packaged locally to support Pakistan's fight against COVID-19, the company told Xinhua.
Earlier in March, it was reported that Pakistan received the first shipment of the single-dose Covid-19 vaccine produced by China's CanSino, as the government prepared to receive one million more doses of the Sinopharm vaccine.
According to the report, the third phase trials of the CanSino vaccine had been conducted in Pakistan and it is the second Chinese Covid-19 vaccine that Pakistan approved for emergency use in the country.