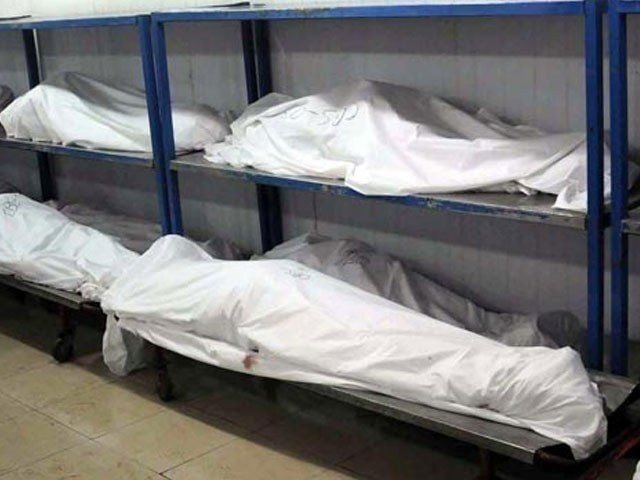 ---
DIJKOT:
An elderly woman and a youth were killed in separate incidents of a domestic dispute in Dijkot on Thursday.
Police said Ali Altaf quarrelled with the children of his neighbour Shahid Ali in J Block Allama Iqbal Colony. After which Ali along with his accomplices Gulzar Ahmed alias Gulzari, Aftab Ahmed alias Judge, Ramzan alias Jana entered the house of his neighbour Shahid Ali, grabbed and beat him up.
Meanwhile, hearing the noise, Shahid Ali's mother 80-year-old Bashiran Bibi, and brother Muhammad Arshad Ramzan came forward and the suspects also beat them.
Suspect Gulzar kicked Basheeran Bibi in the chest, causing her to fall and faint. She was rushed to a hospital where she succumbed to her injuries.
D-Type Colony Police handed over the body of the deceased to her heirs after postmortem. A case has also been registered under sections 302-147-149 PPC and police are conducting started raids to arrest the suspects.
Meanwhile, Farooq Azam, a resident of Mohalla Fatehabad Gharbi, registered a complaint with Saddar Police Station that his brother 32-year-old Usman Azam quarrelled with five residents of the neighbourhood including Naqash alias Premi and others, a few days back.
They took his brother Usman Azam with him on Sam Nullah 239 where the suspect shot him in the head and neck to avenge the quarrel.
Published in The Express Tribune, May 7th, 2021.