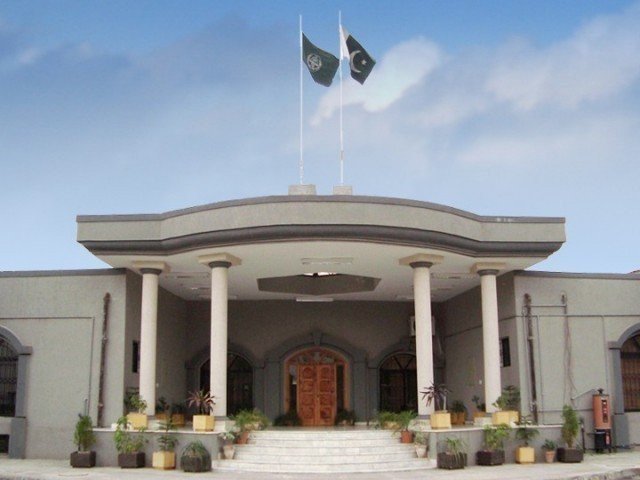 ---
ISLAMABAD:
The Islamabad High Court (IHC) has reserved its verdict regarding the maintainability of a petition against 20 per cent reduction in fees of private educational institutions of the federal capital.
During the hearing presided over by IHC Chief Justice Athar Minallah on Wednesday, the court ordered the counsel of the Private Schools Association (PSA) to read aloud the notification of Private Educational Institutions Regulatory Authority (PEIRA).
The counsel stated that they have three objections. She said that the students were still taking online classes and the teachers were performing their jobs as usual while the schools were still paying rentals as there has been no reduction in expenses for private educational institutions.
She noted that as many as 33,000 teachers are associated with private schools in the federal capital alone. At this, the chief justice asked if the private schools earned a profit.
The counsel said that their primary objection was that they were not heard. She contended that the private schools must be heard as they are major stakeholders. She recalled that the matter pertaining to PEIRA's fee structure rules was still pending with ICA.
Minallah remarked that PEIRA's decision was taken in an unusual condition. He noted that a similar order was given by Rajasthan High Court in India as well as the Indian Supreme Court. The chief justice cited that India's apex court had barred the private schools from expelling students even if the fees were not paid amid the pandemic situation.
The court directed PSA's lawyer to peruse the order of the Indian apex court. The counsel said that students had not cleared their dues for the last eight months. She added that just three lines were written in the notification and it was not mentioned how the federal education ministry took the decision.
After the conclusion of the arguments, the court reserved the verdict on the maintainability of the petition.
Parents breathe sigh of relief
The parents of students studying in private educational institutions in the federal capital have welcomed the government's decision reducing fee charges by 20 percent from April till the reopening of schools and demanded its implementation immediately.
The decision to reduce fee by 20 percent for those charging over Rs8,000 per month was announced by Federal Minister for Education and Professional Training Shafqat Mahmood last week while responding to parents' demands.
"The 20 percent fee waiver decision is justified since classes are being conducted digitally. My son is attending two hours of class during which I assist and teach him. I bought a laptop and pay internet charges," said Ejaz Rehman.
He added that since his child has been studying online, the school is not bearing any expenditures like electricity, usage of resource materials (purchased by parents), extra activities, library and computer usage, etc. so paying full fee charges is unjustified.
"I enrolled my son at a leading private school of the capital before the first Covid wave, however, he has mostly studied online but the school has offered no respite to parents who are already bearing high school fees and other expenses," said Irum Shaheen.
She said there is no comparison between a digital classroom and a physical one. "My child's teacher has taken online classes throughout and attends school occasionally to interact with the headmistress," she stated. My husband and I work as well and it is hard for us to manage our child's schooling online, however, we ensure our availability at the expense of other priorities, she added.
Commenting on the criticism of some private schools associations of the fee-reduction decision, Aslam Butt, a father of three children said, "It is difficult to bear children's education expenses during the prevailing price hike in the country. The advantage of physical classrooms cannot be compared with digital ones at all. Parents are compromising on their daily routine to assist children with their online classes and completion of their homework as well."
He added that besides buying laptops for the three children, paying internet charges and collecting their resource material from schools every week, I have to be with them to assist them as they are unfamiliar with the digital learning world.
Amina Farrukh, another mother whose child is studying in a leading private school in Sector F-7 said, "I have been paying Rs17,000 a month for a two-hour virtual class of my child with no utilisation of schools resources at all. The schools administration must implement the fee waiver decision to give relief to parents like us."
It is pertinent to mention Federal Minister for Education and Professional Training Shafqat Mahmood in his tweet stated: In response to the demand for fee waiver during school closure, it has been decided to give 20 per cent reduction in fees starting from April till schools reopening. This is applicable to all schools in Islamabad charging over Rs8,000 fees per month.
Published in The Express Tribune, May 6th, 2021.