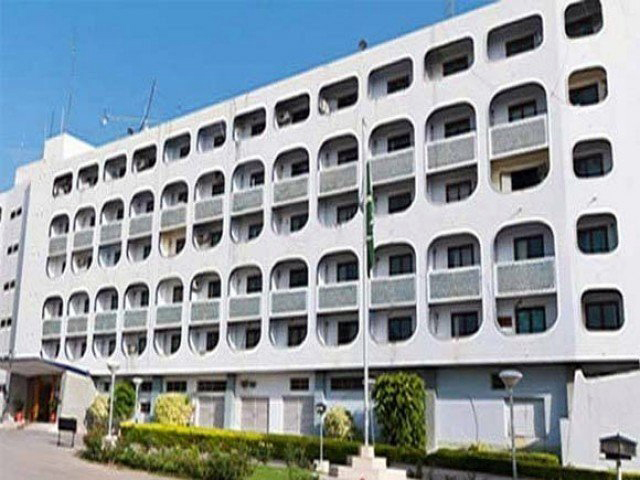 ---
The government of Pakistan on Wednesday expressed grief over the sad demise of senior All Parties Hurriyat Conference (APHC) leader and Tehreek-e-Hurriyat Jammu and Kashmir Chairman Ashraf Sehrai in Indian custody and criticised arrest of other Kashmiri leaders despite record number of coronavirus cases in the country.
The 80-year-old Kashmiri leader had been facing detention under the controversial Public Safety Act (PSA).
Sehrai's demise comes amid speculation that he had been poisoned in jail, with relatives of other Kashmiri detainees worrying for their loved ones' safety.
In July 2020, he was arrested by Indian forces from his residence in Srinagar and was transferred to Udhampur Jail.
Sehrai was suffering from multiple diseases and reportedly not provided treatment during his incarceration.
Read more: Veteran Hurriyet leader Ashraf Sehrai dies in IIOJK prison
"The government and the people of Pakistan are deeply grieved at the demise of senior All Parties Hurriyat Conference (APHC) leader and Tehreek-e-Hurriyat Jammu and Kashmir Chairman Ashraf Sehrai in Indian custody," Foreign Office Spokesperson Zahid Hafeez Chaudhri said in a statement.
He said that India's blatant attempts to portray the legitimate Kashmiri struggle as "terrorism", and to prosecute its leaders through concocted cases, is a clear violation of the UN Charter, UN Security Council and UN General Assembly resolutions, and international human rights and humanitarian law.
"As the Covid-19 situation in India deteriorates, we also remain deeply concerned over the health and safety of the incarcerated Kashmiri leaders as well as other innocent Kashmiris, languishing in jails at undisclosed locations. Most of these jails are overcrowded and don't have any provision for precautions against the Covid-19," he added.
The FO spokesperson said that reportedly, some of the Kashmiri leaders in Indian jails have already contracted coronavirus. "Unfortunately, they are not even provided with any medical treatment. Given the worst pandemic situation in India, the Indian government must immediately release the incarcerated Kashmiri leadership and all innocent Kashmiris."
Also read: India posts record daily Covid-19 deaths, one in four globally last week
The official statement added that the imprisoned Kashmiri leaders include, Aasiya Andrabi, Muhammad Yasin Malik, Shabir Ahmed Shah, Advocate Shahid-ul-Islam, Altaf Ahmed Shah, Nayeem Ahmed Khan, Ayaz Akbar, Peer Saifullah, Raja Merajuddin Kalwal, Syed Shahid Yousuf, Shakeel Ahmed, Farooq Ahmed Dar, Fehmeeda Sofi, Nahida Nasreen, Zahoor Ahmed and others. Many others are under house arrest including Syed Ali Shah Geelani and Mirwaiz Umar Farooq.
"We once again call upon the United Nations and International Committee of the Red Cross (ICRC) to urge India to drop all fabricated charges against political leaders of IIOJK and provide them complete legal protections, including the right to a free and fair trial," Zahid added.
He further said that Pakistan will continue to support the Kashmiri people in their rightful struggle against Indian oppression till the realisation of their inalienable right to self-determination as enshrined in the UN Security Council Resolutions.
COMMENTS
Comments are moderated and generally will be posted if they are on-topic and not abusive.
For more information, please see our Comments FAQ