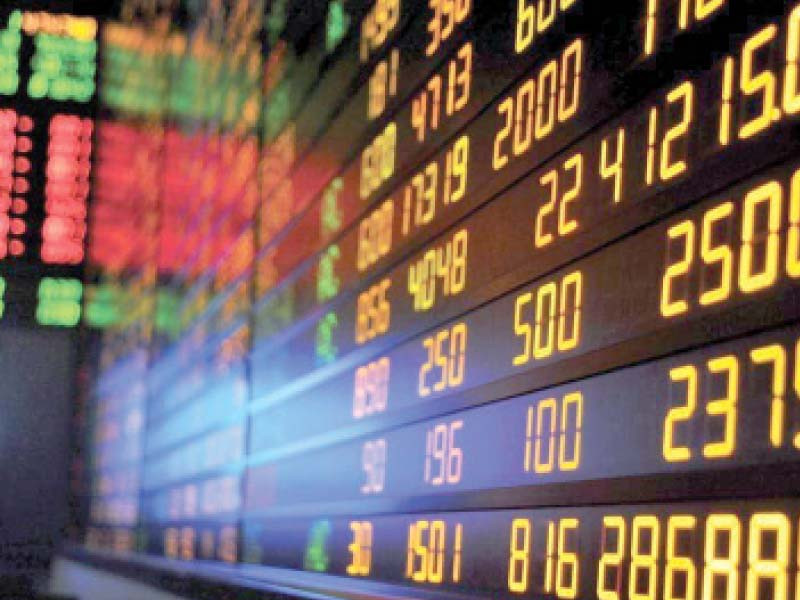 ---
ISLAMABAD:
Only 31 families dominate the Pakistan Stock Exchange and boards of directors for KSE-100 index companies are mostly filled with people close to these families, some of them are their employees, reveals a study by the Pakistan Institute of Development Economics (PIDE).
In 2018, when the data was collected, 31 families dominated the KSE-100, states the "Small club: distribution and networks in financial markets of Pakistan" - a study by vice chancellor of PIDE, Dr Nadeemul Haq and Amin Husain.
The study paper sheds light on corporate groups and their ownerships in the stock market and secondly the corporate governance by looking at how company boards are structured to examine the influence of the owner and its family on the structure and professional management of the company.
The paper underlined that the families had a fair degree of influence in the businesses because of haphazard privatisation and relatively lax multinational regulations.
"It appears that while Mahbubul Haq talked of 22 families dominating Pakistan in 1967, in 2018, some 50 years later, the wealth in the stock market may be largely owned or controlled by 31 families."
The boards comprise similar people - corporate, business founders and family, retired and current member of the civil service, and the army. "In other words, it parallels the membership of an elite club in Pakistan".
The paper findings challenge the deeply-held notion that the stock market is a reflection of strong economy and a vibrant financial sector of Pakistan.
The study noted that the network of directors of companies listed at the stock exchange showed that there was a high degree of connectivity, "which should be of concern".
Boards of directors for KSE-100 companies are all connected in small clusters, where a few members act as go-betweens through memberships on multiple boards, or as part of identifiable family groups, it added.
Pakistan's stock market tends to make headlines, sometimes because of record highs that make it the "best performing market of the region", and sometimes because of crashes. The paper stated that the KSE was heavily skewed with the top 10 companies constituting more than half of the total market capitalisation - the value of companies traded at the stock exchange.
READ Market watch: Five days of bear-run ends at PSX
Their annual reports showed that the directors or significant shareholders held ownership of over Rs4.963 trillion out of the total market capitalisation of Rs6.8 trillion, according to PIDE.
The ownership of KSE-100 market cap is heavily skewed towards a few large investors. The single largest shareholder is the government of Pakistan. Together, the top 10 owners account for 37% of the market capitalisation of KSE-100.
The ownership of KSE-100 can be traced to 374 entities, but actually the market is influenced by 31 families.
Foreign shareholders and government ownership account for the bulk of the ownership of KSE-100 market capitalisation, at an estimated 61%.
Multinational companies, or MNCs, are the largest category of shareholders in KSE-100, typically denoting a holding-subsidiary relationship with a foreign principal and a local subsidiary.
Collectively, close to 41% of ownership of KSE-100 index firms is held by MNCs, whether foreign holding companies or other foreign entities, with a significant shareholding of over 5% each.
Local companies, even after 60 years of financial market development, remain a small part of the market at about 30%.
Board members
The study has largely focused on the boards of companies that are listed at the stock exchange.
The board members are a well-connected group with very easy information flows and connections. They are drawn from a fairly narrow group of bankers, accountants and former corporate professionals, and are mainly from Karachi, according to the study.
The 100 firms in the index have 880 positions and these positions are filled by 756 unique individuals, with some occupying several positions.
The Securities and Exchange Commission of Pakistan (SECP) and the corporate governance code require independent directors. "Here is little clarity on what 'independent' means. In many companies, independent directors are long-standing employees of owners and their 'independence' in decisions by the board may be questionable," it added.
There were 220 positions for independent directors on these companies, averaging at over two independent directors per firm. About 14% serve on two boards, 6% serve on three boards and 3% serve on four or five boards. As many as 297 directors had corporate background, 148 were from the government, 32 were bureaucrats, 22 were from the army and 154 were from families, according to PIDE.
Women make up only about 10% of board members in Pakistan and a significant number of non-executive directors have served as government employees in the past, whether as bureaucrats, in the military or in regulatory bodies such as the SECP.
Most companies in the KSE-100 are connected to each other through directorships. Only a very few (at most 15) do not share common directorships with other companies in the index, according to the study.
It said that highly influential and well-connected directors were more likely to control the hiring process, exercise political power derived from positions previously held as elected representatives, bureaucrats, or military personnel, or offer an understanding of the functioning of key accountability institutions such as the SECP, amongst many others.
Kamal Chinoy, a former banker, Tariq Iqbal Khan - an accountant, Aamir Sherazie - owner of Honda company, and Qasier Javed - an accountant, were or have served on boards of 17 companies.
Published in The Express Tribune, May 5th, 2021.
Like Business on Facebook, follow @TribuneBiz on Twitter to stay informed and join in the conversation.
COMMENTS
Comments are moderated and generally will be posted if they are on-topic and not abusive.
For more information, please see our Comments FAQ