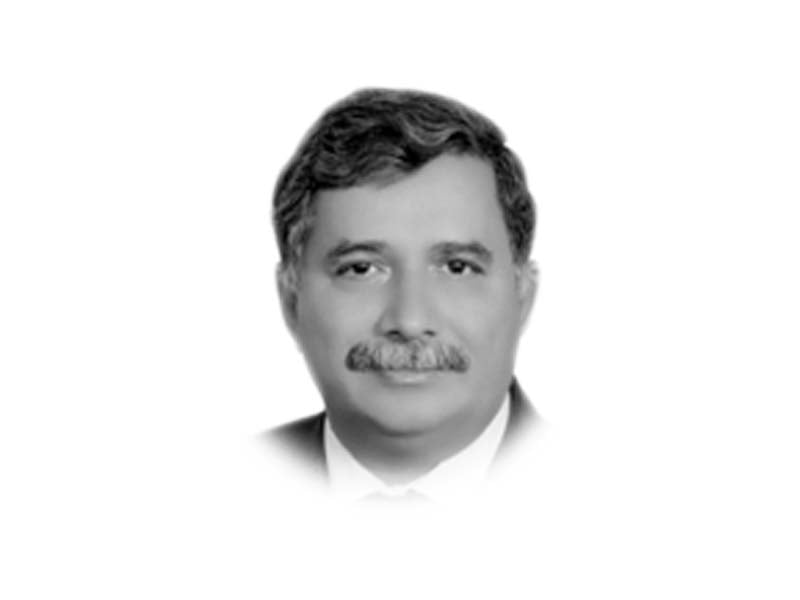 ---
Universities, high centers of excellence and institutes the world over are considered to be the repository of knowledge and vehicles for transmission of such knowledge. Community colleges also impart knowledge but the major difference between the two is that while colleges usually pass instructions in the form of lectures, universities, centres and institutes are known for their research and introduction of new products.
Most of the countries in the world benefit from the research carried out in various fields. The new discoveries and inventions are, later on, patented and are registered under a trademark. This also then becomes a source of earning not only for such institutions but also trading for the country.
In this context, Covid-19 posed a challenge to human intellect all over the globe. This reminds us that throughout history, only those species that are able to adapt to the changing environment survive. Those failing to adapt eventually become extinct.
Accepting the challenge, universities, institutes and their laboratories, in conjunction with drug companies, dashed to develop coronavirus vaccines and medications. Universities were keys to fast Covid vaccine development. The University of Oxford's Jenner Institute and Oxford Vaccine Group, University of Pittsburg, University of Texas at Austin, Washington University in St Louis, Colorado State University and Baylor College of Medicine, the National Institute of Allergy and Infectious Diseases United States, the Sechenov First Moscow State Medical University, Sinovac Biotech and the Wuhan Institute of Biological Products China, became world leaders in vaccine development.
In a pandemic they acted not only as educational institutions but also as scientific and technological research centres that were able to participate in the creation of such important and complex products. Their hard labour was crowned with success in the form of preventive vaccines.
Illustrations of the aforementioned facts are manifests of the role of universities and research institutes in accepting the daunting challenges and offering solutions to the problems, providing relief and ensuring progress.
Contrary to this, universities and institutes in Pakistan, in particular Khyber-Pakhtunkhwa, mushrooming both in the public and private sector, lagged behind. Not a single institution can boast of its invention or a new theory in any field. One can hardly differentiate between a college and a university or research institute.
At least Rs4 billion are required to raise a public sector university at the initial stage and Rs1 billion as recurring annual expenditure. While the teaching and administrative staffs have been observed stressing for allowances and other expenditures, rare voice have been heard for the allocation of funds for research, libraries and quality journals.
As a contrast to this, a survey of the best universities in the world revealed that such universities accord the highest priority to research, student satisfaction, peer ratings, the quality of library, impact factor journals and publication of books. This is why universities like Harvard and Oxford stand at the top of the pedestal. Universities in Pakistan are also required to set aside at least 10% of the institutional budget for research, but it is hardly done. Very few universities in Pakistan even have 'Y' category journals.
The Covid-19 pandemic could have been changed into an opportunity, by revitalising departments within universities, medical colleges and institutes, such as biology, microbiology, biotechnology, molecular medicine, chemistry, biochemistry and pharmacy. But unfortunately, most institutions remained dormant.
Apart from that, outstanding work was expected from the International Center for Chemical and Biological Sciences (HEJ Research Institute of Chemistry and Dr Panjwani Center for Molecular Medicine and Drug Research) at the University of Karachi. However, no worthwhile product has come to light. The former chairman of the Higher Education Commission (HEC), Dr Tariq Banuri, also lamented that despite being given billions of grants, HEJ refused to share its progress and declined accountability.
The current situation demanded optimum utilisation of resources by tasking these institutions to undertake research related to Covid-19. But, what to say of that, they could not even offer PCR tests, therefore the burden was on the National Institute and medical universities. Consequently, results of the PCR tests would take a couple of days. If it is so then what good is a university or a research institute?
Seen in this backdrop, the challenge of Covid-19 also provides us the opportunity to conduct case studies of universities and institutes and find out the reasons for them not being innovative. Having said this, the case studies can then set a minimum benchmark for accreditation of certain disciplines and make it mandatory to have a quality journal. Besides, the maximum percentage of the budget should be earmarked for research.
It is high time universities were converted into research centres in the true sense of the term.
Published in The Express Tribune, May 5th, 2021.
Like Opinion & Editorial on Facebook, follow @ETOpEd on Twitter to receive all updates on all our daily pieces.
COMMENTS
Comments are moderated and generally will be posted if they are on-topic and not abusive.
For more information, please see our Comments FAQ