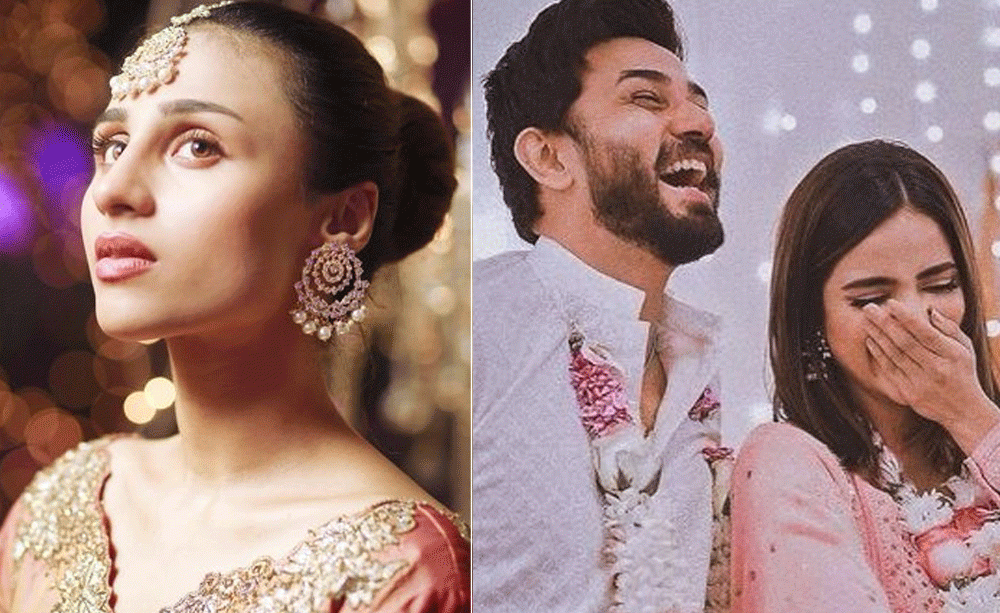 ---
Actor Mashal Khan, who was previously dating actor Ali Ansari, has called out trolls in a recent statement after the latter's engagement announcement. Ansari, who recently made headlines after getting engaged to Saboor Aly, had taken to social media and share several pictures from their baat pakki event.
Khan, who had been rather public about her romance with Ansari, was mentioned by the gossip-mongers, who inquired about her personal life. Now, in a statement, the Dulhan star has taken to social media and called out everyone who involved her in Ansari and Aly's relationship.
"It is so sad that a moment which is supposed to be of so much happiness for a couple has been turned into idle gossip," Khan shared in an Instagram story. "It has come to my knowledge that several attempts are being made to pull me into Ali Ansari and Saboor Aly's engagement announcement."
The actor went on to congratulate the couple and added, "Let's not try to ruin someone's moment, shall we?" We laud Khan for taking a stand on the matter.
Earlier, the Gul-o-Gulzar starlet took to her Instagram and shared a loved-up photo with Ansari from their engagement ceremony. "Baat pakki. With the blessings of our families, I'm ready to jump into a new life with an amazing person, Alhamdulillah," she wrote in the caption.
Ansari had also taken to the photo-video sharing app and marked, "Baat pakki. Honestly, I'm in a mix of all kinds of emotions right now but most importantly, I'm happy. From this day forward, you should not walk alone."
Have something to add to the story? Share it in the comments below.