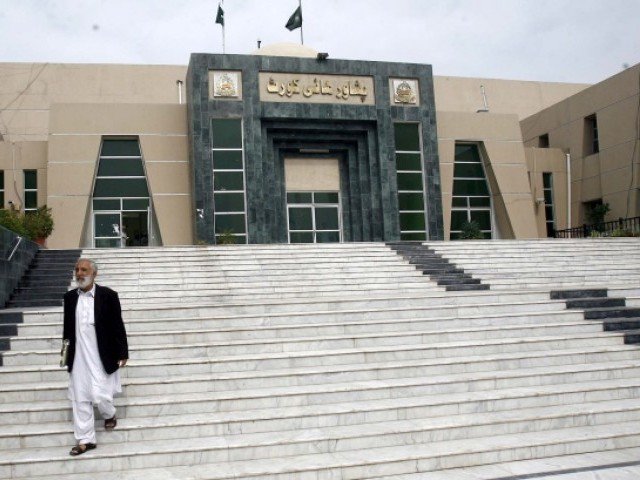 ---
PESHAWAR:
The Peshawar High Court on Monday extended the bail of Supreme Court Bar Association (SCBA) President Abdul Latif Afridi in the murder case of Anti-Terrorism Court (ATC) Swabi Judge Aftab Afridi and his family members.
A one-judge bench headed by Justice Muhammad Nasir Mehfooz heard the bail plea of Afridi.
During the hearing, lawyers of both the parties exchanged hot words with each other in the court. Upon witnessing this, Justice Mehfooz said the court will be forced to pass strong remarks if both the counsels continue to fight.
The hearing was adjourned due to lack of case record available.
Earlier, the main accused person in the ATC Swat judge murder case, Shahzad Khan, had accepted all the charges framed against him during interrogation with the police.
He had said that the ATC judge was killed over a family feud. The police also submitted the confessional statements of the accused person in court.
Apart from (late) Judge Aftab Afridi, his son's wife and grandsons were also killed while two security personnel sustained injuries in the attack.
According to Shahzad's confessional statement, he had been invited to a hotel in Peshawar where Jamal Afridi, Bilawal Afridi and Ayaz Shoaib were present.
"I did not know the judge personally but I had been told to avenge the death of someone's family member," he said. "ATC Judge Aftab Afridi was behind his death."
Shahzad added that he was taken to the motorway where they opened indiscriminate fire on the judge's vehicle, leaving him dead on the spot along with other family members.
Another accused person Muhammad Zakir Shah, in his confessional statement, also said the killing was carried out to avenge their uncle, Wazir Akbar's death, who was killed in 2019.
However, he denied the involvement of SCBA President Abdul Latif Afridi, adding that he is his grandson.
The third accused person Bilawal Afridi also confirmed to the police that his uncle was murdered on the orders of the deceased judge which gave birth to a family feud since then.
He added that the deceased judge and SCBA president had exchanged hot words scores of times during jirgas.
Published in The Express Tribune, May 4th, 2021.