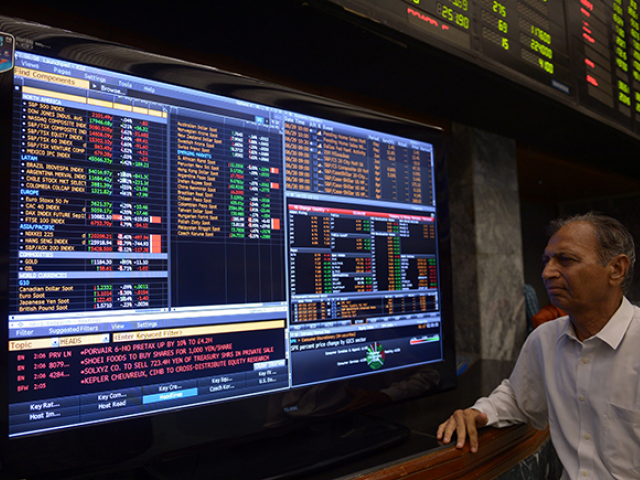 ---
KARACHI:
The net profit earned by the top 94 Pakistani companies - mostly belonging to industrial and services sectors - surged 82% to a record high of Rs243 billion in the quarter ended March 31, suggesting that economic activities were in full swing during the start of the third wave of Covid-19 pandemic.
These companies are listed at the Pakistan Stock Exchange (PSX) and are part of the benchmark KSE-100 index, which is a group of top 100 performing companies. These companies had earned a net profit of Rs133.65 billion in the same quarter last year when the first wave shot down economic activities in the country, Topline Securities reported on Monday. "The largest contributors to KSE-100 profitability were oil marketing companies (OMCs) followed by fertiliser, cement, banks and chemical sector companies," Topline Deputy Head of Research Shankar Talreja said in a commentary.
Sales of cars, cement, furnace oil, petrol and diesel, tractors, motorbikes, trucks and buses surged in a range of 22% to over 200% in the single month of March compared to the same month of last year, the report added.
Besides, power production increased 30%, banks deposits increased 18% and receipt of workers' remittances from overseas Pakistanis soared 43% in the month compared to the same month of last year.
The growth in sales and profit had suggested a surge in the confidence level of consumers and businesses following a significant drop in infection cases and availability of bank financing at a cheaper cost in the wake of a massive 625 basis points cut in the benchmark interest rate during the period of March-June 2020 to 7%.
The growth in sales and profit by car manufacturers became possible largely due to the offer of cheaper car financing by banks because of excessive liquidity backed by a historic surge in deposits by account holders.
The notable growth in bank deposits was partly driven by significant growth in workers' remittances inflows, it added.
READ Market watch: Inflation hike dents investor interest at PSX
State Bank of Pakistan Governor Reza Baqir the other day said that Pakistan has entered the third wave of Covid-19 with much improved economic indicators compared to weaker signs when the first wave hit the country almost a year ago.
"We will tackle the third wave successfully," he said, adding that the domestic economy would achieve a projected growth rate of 3% in the current fiscal year despite facing the third wave. The central bank had projected the growth rate before the spread of third wave.
The clubbed profit of the 94 companies in the quarter ended March 31 increased by 11% compared to Rs220 billion earned in the previous quarter ended December 31, 2020, Topline Securities added. On a quarter-on-quarter basis, top contributors were banks, oil marketing companies, oil and gas exploration and production companies, cement, and textiles.
"The government (owned) companies' profit increased by 15% year-on-year and 33% quarter-on-quarter, while earnings of privately managed companies' improved 119% on a yearly basis and 5% on a quarterly basis," Talreja added.
Private companies outperformed government companies on a yearly basis during the outgoing quarter as last year in March 2020 oil marketing companies, refineries and cement companies recorded losses, he said.
The government companies outperformed private companies on a quarterly basis due to exceptional profits posted by the Bank of Punjab (BOP), Oil and Gas Development Company (OGDC), Pakistan State Oil (PSO), and National Bank of Pakistan (NBP), he said. "Our 1Q2021 analysis is based on the data of 94 companies, which represents 98% of KSE-100 market capitalisation."
Last year, in the quarter ended March 31, due to Covid-19 fuelled lockdowns across the world, the energy sector was severely impacted as oil prices touched new lows amidst sinking demand, which resulted in heavy inventory losses to OMCs in Pakistan.
That said, due to the low base effect, OMCs emerged as star performers in 1Q2021, contributing an additional Rs21 billion in profits. On a quarterly basis, oil marketing companies posted a 94% increase in profits due to FX and inventory gains.
The fertiliser sector contributed additional profits worth Rs17 billion year-on-year in 1Q2021 mainly led by Engro Fertilizer and Engro Corporation.
Published in The Express Tribune, May 4th, 2021.
Like Business on Facebook, follow @TribuneBiz on Twitter to stay informed and join in the conversation.
COMMENTS
Comments are moderated and generally will be posted if they are on-topic and not abusive.
For more information, please see our Comments FAQ