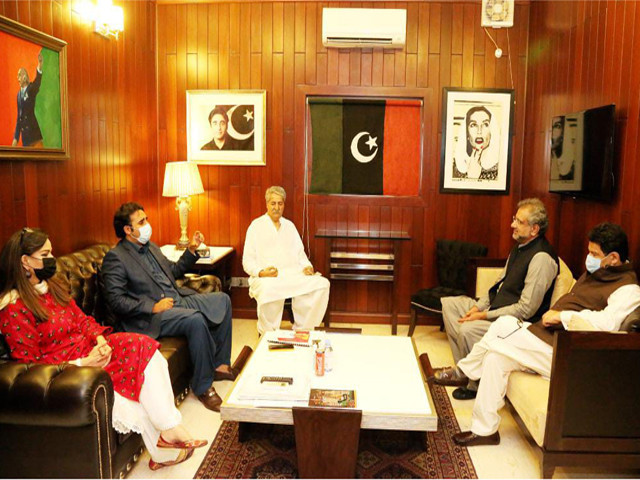 ---
ISLAMABAD:
The Islamabad High Court (IHC) has finally issued its detailed order on a post arrest bail application of former finance minister Miftah Ismail, stating that the National Accountability Bureau's (NAB) estimate about a loss to the national exchequer due to an LNG deal was based on presumptions. NAB arrested Miftah on August 7, 2019 after the IHC rejected his plea for bail extension in the LNG terminal case on the grounds that there were no "extraordinary circumstances of hardship".
An IHC division bench – comprising Chief Justice Athar Minallah and Justice Miangul Hassan Aurangzeb –granted him post arrest bail on December 27, 2019 through a short order. The court now issued its 6-page detailed order on the PML-N leader's bail application stating that there is no incriminating material brought on record to indicate Miftah's involvement in acts which would attract the offenses under the National Accountability Ordinance (NAO), 1999. "There is nothing on record to show that the petitioner has misused his authority.
READ 'Zardari reminded PML-N of army's significance', Fawad mocks Miftah
"The crucial elements, ie, mens rea, gaining illegal and undue gain and criminal intent do not appear to be in existence at this stage. The loss calculated by the bureau and the allegations are based on conjectures and presumptions," the verdict said. In 2018, NAB initiated an inquiry against former premiers Shahid Khaqan Abbasi and Nawaz Sharif for "illegally" awarding an LNG terminal contract for a period of 15 years to a company of their liking in violation of defined rules, "thus inflicting billions of rupees losses to the national exchequer".
The inquiry was initiated after the NAB Karachi office closed a similar inquiry against Abbasi for his alleged role in the award of a multi-billion rupee contract for the import and distribution of LNG. The PML-N government in its tenure from 2013-2018 completed two LNG terminals while just days before completion of its term on May 31, 2018 it stopped the Port Qasim Authority (PQA) from going ahead with bidding for the allocation of a site for constructing a third terminal. Miftah Ismail is also one of the accused in the case.