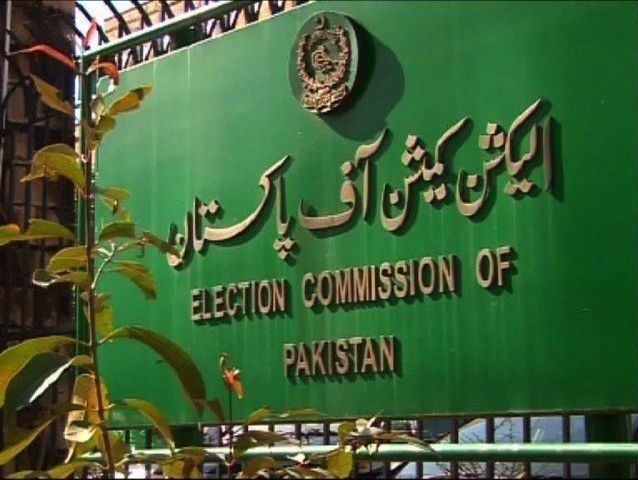 ---
ISLAMABAD:
The PTI led federal government has decided to bring 49 amendments to the Constitution and the Election Act 2017 as part of an electoral reform initiative that also seeks to introduce electronic voting machines in general elections as well as open ballot for Senate elections.
"Article 226 of the Constitution will be amended to hold Senate polls through open ballot," said Adviser to the PM on Parliamentary Affairs Dr Babar Awan while talking to Express Tribune on Sunday.
"It has been proposed to amend Section 94 of the Elections Act 2017 to give the right to vote to overseas Pakistani. There are many flaws in the Election Act 2017," he added.
The adviser said Section 103 is being amended to allow the use of electronic voting machines to ensure transparency of elections.
It is proposed to add a new Action 72A to declare the seat of a candidate who has not been sworn in within 60 days of winning an election vacant.
"With amendment in Section 202, no political party will be able to register unless it submits a list of its 10,000 core members to the Election Commission of Pakistan (ECP). Twenty percent (20%) members of a party must be female," he added,
Dr Awan said every political party will also be required to hold an annual convention and hold party elections within a specified period.
"The government wants to work with the opposition to rectify these shortcomings and ensure transparency in the elections. Opposition must present its proposals in the Standing Committee on Electoral Reforms or the speaker's House Business Advisory Committee."
Dr Awan said at present all political parties have reservations over the electoral process. To address these reservations, all parliamentary parties must work together to amend the laws to make the electoral process more transparent.
He said the government is in touch with all stakeholders. Backdoor contacts are also being made with political parties. "I hoped that there would be a consensus between the government and the opposition on electoral reforms," the adviser added.
Talking about the proposed amendments, Dr Awan said the Electoral Reforms Amendment Bill would give financial autonomy to the ECP and would make it more powerful. The ECP will be empowered to use its own budget for which Section 11 (2) of the Election Act will be amended.
He said delimitation of constituencies would be done on the basis of registered voters instead of population for which amendments in Sections 17 and 20 have been proposed. By adding a new clause, it will be possible to appeal against the delimitation in the Supreme Court.
He said it has been proposed to completely delete the provision for the ECP to make electoral rolls and electoral rolls will now be made according to the National Database Registration Authority (Nadra) data.
Dr Awan said an amendment has been proposed in Section 53 of the Election Act, 2017 for the deployment of polling staff from other constituencies. A clause to challenge the deployment of polling staff within 15 days will also be included.
"There is also a proposal to increase the nomination fee of candidates. An amendment is proposed in Section 76 to deploy five election agents instead of one election agent at one polling station," he added.
COMMENTS
Comments are moderated and generally will be posted if they are on-topic and not abusive.
For more information, please see our Comments FAQ