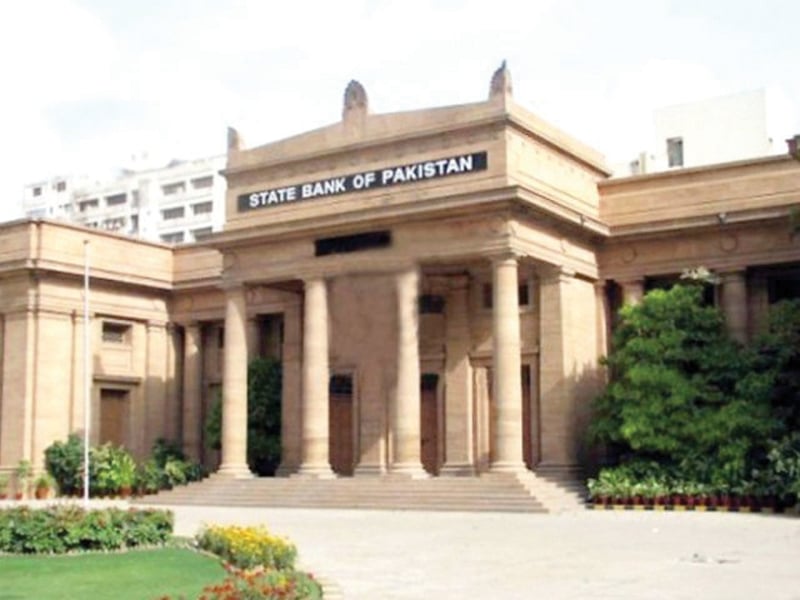 ---
KARACHI:
Pakistan's central bank has taken notice of exorbitant application processing fee charged by commercial banks and development finance institutions (DFIs) for the much-hyped government's subsidised loans for low-cost housing.
It has also observed that financial institutions are unduly delaying the processing of applications.
The State Bank of Pakistan (SBP) has directed the banks and DFIs to improve their behaviour towards customers and asked them to issue an e-tracking code to each applicant so they could check the status of their applications and know whether it has been approved or rejected.
Read: SBP reserves rise $384m to $16.4b
"SBP is receiving a number of complaints regarding delayed processing, long turnaround time and no mechanism to track the financing application after submission," the central bank said in a circular on Friday.
It has also been observed that complaints lodged on State Bank's complaint portal remain pending with banks for unduly long times, stated the circular titled "Measures to be Adopted to Improve Visibility of Government Markup Subsidy Scheme (G-MSS) for Housing Finance".
The G-MSS is also known as Mera Pakistan Mera Ghar Housing Finance Scheme.
"Banks/ DFIs are advised to adopt appropriate measures to resolve complaints in a timely manner."
"Furthermore, potential borrowers under G-MSS have complained about exorbitant processing charges," it said.
"Accordingly, banks/DFIs are advised to review and rationalise their processing fee for financing considering their actual costs and provide breakup of these charges to the applicants at the time of receipt of applications."
Banks/DFIs are advised to immediately start providing receipt to the applicants with a unique tracking number against each housing finance application.
Meanwhile, banks/DFIs are also advised to set up, within 30 days from the issuance of the circular (dated April 30, 2021), an online e-tracking mechanism and a phone-based helpline to provide the status and expected time required for decision on an application on the query of the applicant.
They are also advised to record and convey reasons behind the rejection of housing finance application to the applicant in a simple and clear manner and devise a system to monitor 30 days of turnaround time (TAT) for decision on the applications received.
Moreover, banks/ DFIs are asked to direct the branch officials, through training and alignment of systems and procedures, to perform initial scrutiny and inform customers about missing requirements/documents at the time of submission of an application.
Read more: SBP revises current account deficit
According to the circular, they are also liable to conduct rigorous training of branch officials to enhance their knowledge of G-MSS and improve their behavior towards customers and conduct capacity building of call centre officials to adequately address queries of customers.
"Policy for designation of focal person for State Bank complaint portal must be reviewed and it should be ensured that at least one focal person is present in each region to handle the complaints," it said.
In order to increase prospects of applicants to avail housing finance under G-MSS, banks/DFIs are advised to guide the applicants regarding the options of 100% clubbing of income of up to four co-applicants and enhancing their credit worthiness through third-party guarantee.
As of April 20, 2021, banks had received applications for financing of more than Rs52 billion from the general public under the scheme (G-MSS). Of these, banks approved financing of over Rs15 billion while the remaining applications were at different stages of evaluation and approval process, the central bank said the other day.
COMMENTS
Comments are moderated and generally will be posted if they are on-topic and not abusive.
For more information, please see our Comments FAQ