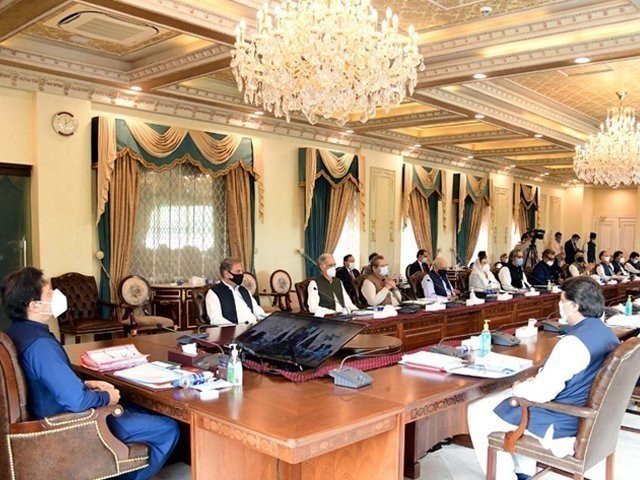 ---
ISLAMABAD:
With the inclusion of three new members, the size of the federal cabinet has expanded to 50 members.
So far in over two years of rule, Prime Minister Imran Khan-led cabinet has witnessed many changes, with members from previous governments and experts from different fields included.
According to Express News, Pakistan Tehreek-e-Insaf's leader Farrukh Habib was appointed Minister of State for Information and Broadcasting on Wednesday. The cabinet has also issued a notification in this regard, which reads that Habib has been assigned the portfolio of information and broadcasting.
Moreover, Usman Dar has again been appointed Special Assistant to the PM on Youth Affairs. The government has anointed Dr Waqar Masood the premier's aide on finance and revenue. Earlier, Masood's portfolio was limited to revenue.
As per the notification issued related to the latest development, the cabinet members have been increased to 50 – including 27 federal ministers, four state ministers, 15 special assistants, and four advisers.