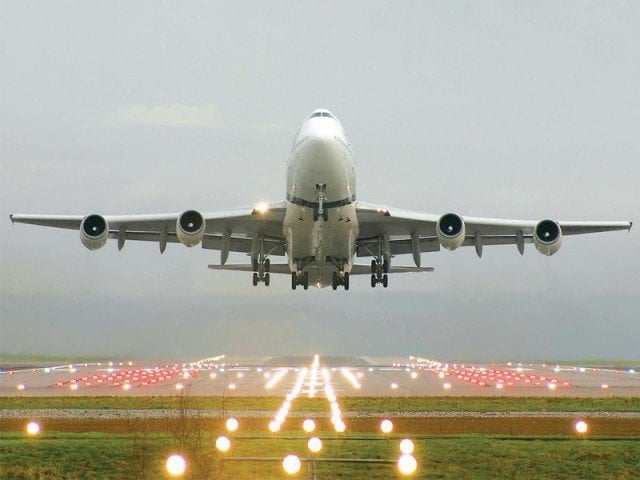 ---
Three more aircraft of Pakistan International Airlines (PIA) left for China late Wednesday to fly in a shipment of one million Covid-19 vaccine doses.
"Three Boeing 777s were dispatched to China on Wednesday night. The planes will reach Islamabad with one million vaccine doses," said PIA spokesperson Abdullah Khan.
According to reports, the first aircraft was to arrive back in Pakistan at 8:30 am today (Thursday) whereas the second at 12:30 pm and the third at 12 midnight.
According to the spokesperson, the PIA aircraft are carrying out their duties at the behest of the government of Pakistan and the Ministry of Health.
On April 25, it was reported that three planes of the Pakistan International Airlines (PIA) carrying a consignment of one million doses of Covid-19 vaccine left China for Pakistan on Sunday amidst a sharp rise in new coronavirus cases in the country.
Read more: Sindh orders 2m vaccine doses
According to PIA Country Manager for China Qadir Bux Sangi, an additional two million doses of Covid-19 vaccine will also be transported from China by the national flag carrier on April 29.
He said two special planes and a PIA regular flight was used to airlift the coronavirus vaccine doses from China.
Previously, a total of 2.56 million vaccine doses had arrived in Pakistan from China and 1.5 million doses of the Sinopharm vaccine were donated to the country.
The vaccination of people in the age group 50 to 59 also began on April 21. The National Command and Operation Centre (NCOC) started registering citizens above 50 years of age for Covid-19 vaccination from March 30.
Pakistan began its vaccination more than a month ago with over a million doses of Sinopharm vaccines donated by China after Islamabad received its first Covid-19 vaccine consignment after a military aircraft airlifted it from Beijing in February 1, this year.
COMMENTS
Comments are moderated and generally will be posted if they are on-topic and not abusive.
For more information, please see our Comments FAQ