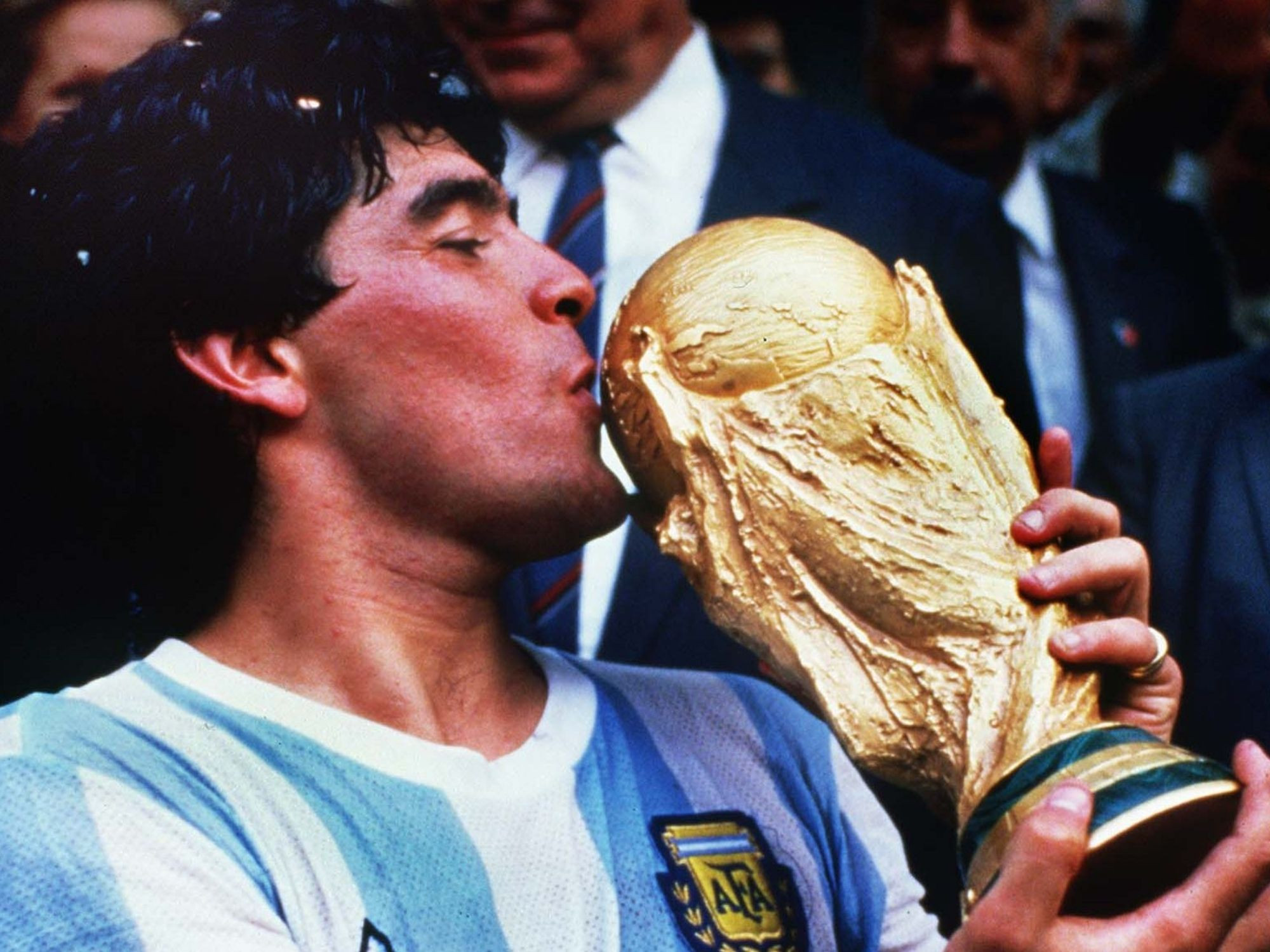 ---
Hailed as one of the best football players of all time, Diego Maradona will be the subject of an upcoming docuseries helmed by Sofia Vergara's Latin World Entertainment and Dhana Media. The ace sportsman, who died of a cardiac arrest in November last year, has featured in numerous biopics and documentaries in the past. However, the forthcoming project is being touted as an exclusive archive, comprising testimonials from the athlete's celebrated career and family life, reported Variety.
Diego's sister Elsa, who also goes by the name Lili, once said, "One thing is what the press and people say, and quite another is what we lived up close. We always remained on the sidelines of what was said. In his life, my brother had to protect himself from countless, baseless libel. But now that he's not here, it is our responsibility to clear up lies and leave his memory in peace."
Alejandro Hartmann, best known for Carmel; Who Killed Maria Marta, will be directing the docuseries, accessing the information related to Diego's family affairs, Fédération Internationale de Football Association (FIFA) and international political involvement among other things. The said documentary will showcase a never-before-seen perspective on Diego's life from first-hand experiences of the Maradona family, covering his friendships and manager and confidant Matias Morla, the proprietor of Maradona's estate.
Not only that, the series will explore and be shot in the different cities the soccer legend resided. "No one can imagine everything we went through behind closed doors and the battles we overcame privately. This is an elusive subject matter; I fully trust Dhana Media to tell the truth about everything we experienced with transparency, and heart. Above all else, I trust them for striking the balance between assumptions, controversies and actuality lived by those few who had the opportunity of being next to Diego," Morla had told the publication previously. While multiple documentaries have been helmed on Diego's life in the past, the most recent one claims to unveil all chapters of his life that were kept hidden from the public.
COMMENTS
Comments are moderated and generally will be posted if they are on-topic and not abusive.
For more information, please see our Comments FAQ